These days, wearing something that will let your skin breathe is a priority. With the heat index rising higher and higher as we go deeper into summer, we know how much harder it is to figure out what to wear in the morning. Here we take something you already have in your closet—a basic tank top—and pair it with a trend that's not going to die any time soon: Sneakers! They're comfy, easy-to-wear, and there are a million ways to style them together! We rounded up a few style bloggers to inspire you to wear this style combo this week. Check them out and pick a fave!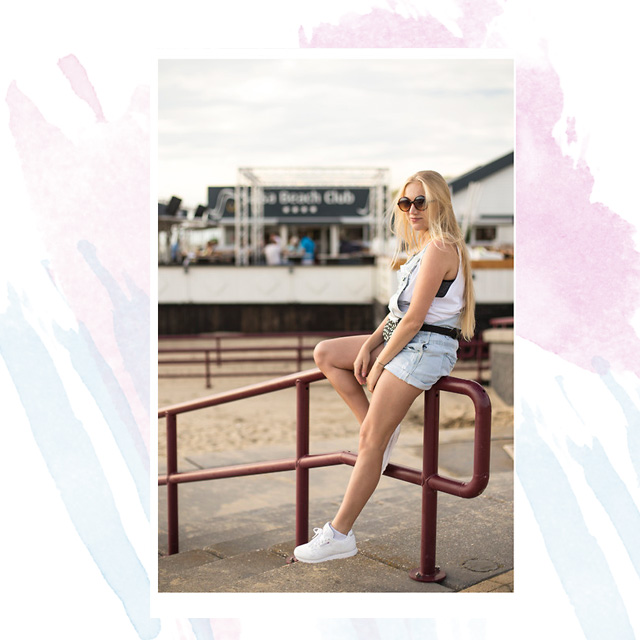 via lookbook.nu
Pair your tank top and sneakers with a pair of denim dungarees in a light wash. Add on a pair of your favorite sunnies and a fanny pack in a fun print.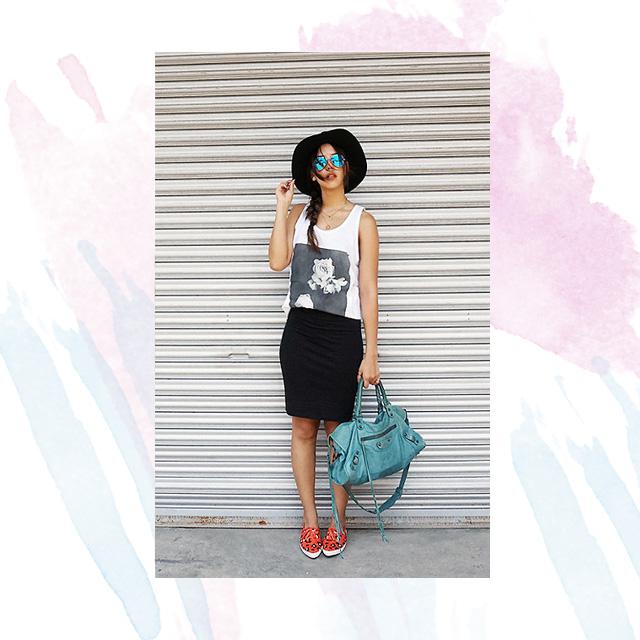 via lookbook.nu
ADVERTISEMENT - CONTINUE READING BELOW
Tuck the front part of an oversized tank top into a black pencil skirt and dress it down with a pair of sneakers in a colorful print. A wide-brimmed hat + mirrored sunnies complete this summer look!
Go for skater chic in denim cut-offs, a plaid polo tied around your waist, sunnies, and a snapback worn backwards. Skateboard optional—although it sounds like a fun sport to try this summer.
You can still go girly even when in sneakers! Go for a lace tank top and a flowy skirt that's till your knees. Easy, breezy, and totally stylish!
Nothing simpler than a pair of black denim jeans to go with a gray tank top and white sneakers. Go with black accessories, too, like your favorite sling bag, a pair of sunnies, and a wrist watch.
How would you wear this style equation? Swap style tips with other Candy Girls in the comments below! And don't forget to tag us on Instagram with your #CandyOOTDs.