One way of updating your favorite printed pieces in your closet is by pairing them with another print or pattern. If the idea of sporting a print-on-print outfit scares you, it's best to start off with the most basic prints that usually complement each other perfectly—wearing stripes and polka dots together. Not only is this pattern pairing really versatile, it's also the easiest to start with because there's a big chance you have both prints in your closet already. So, want to know where exactly to start? It's actually really easy and fun to sport this combo! To show you just how great this pairing is, we rounded up five different bloggers who chose to wear the two prints together to suit their own personal style. Scroll down and pick the look that reflects your fashion sense best and then have fun recreating it your way!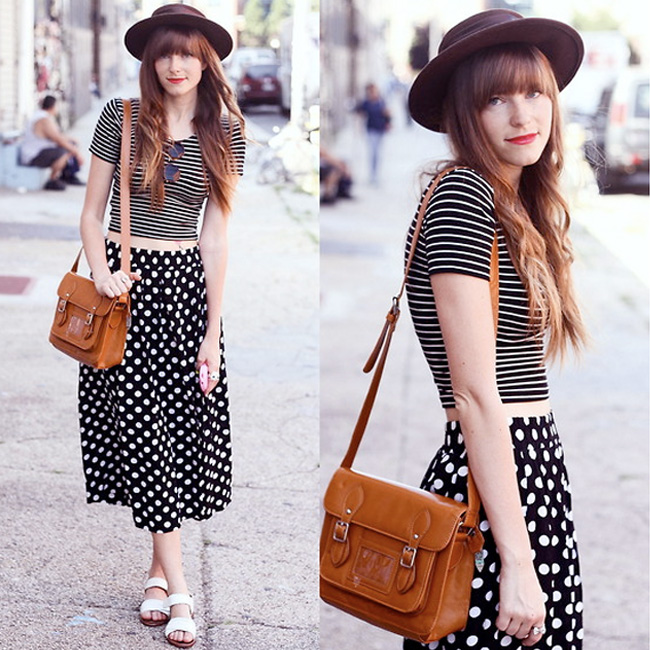 via Lookbook
ADVERTISEMENT - CONTINUE READING BELOW
Not so confident about wearing this combo? Go for the classic look—wear pieces with both prints in equal sizes and choose items in black and white! Choose neutral-colored accessories for a casual outfit you can wear to school.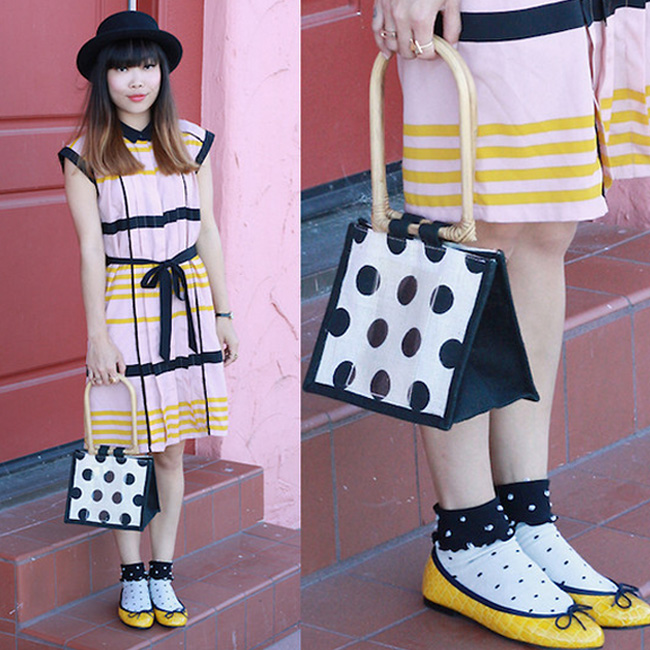 via Lookbook
Pick which print to wear as the focus of your outfit—like a striped midi-dress. Then accessorize with the other print in varying sizes.
ADVERTISEMENT - CONTINUE READING BELOW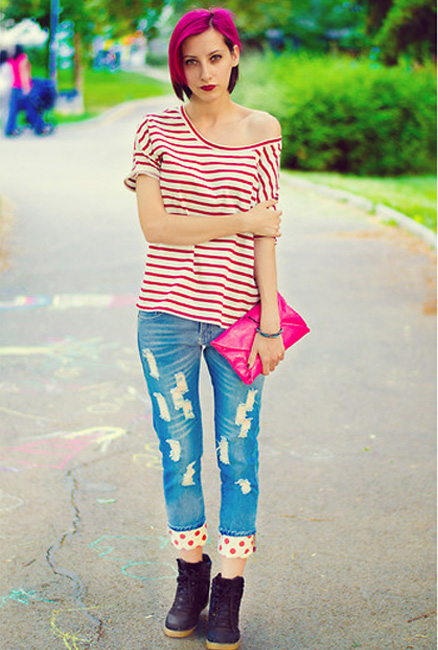 via Lookbook
Not daring enough to go print on print? Choose one pattern to be the focus of your look and pair it with another piece that has the other print in smaller details.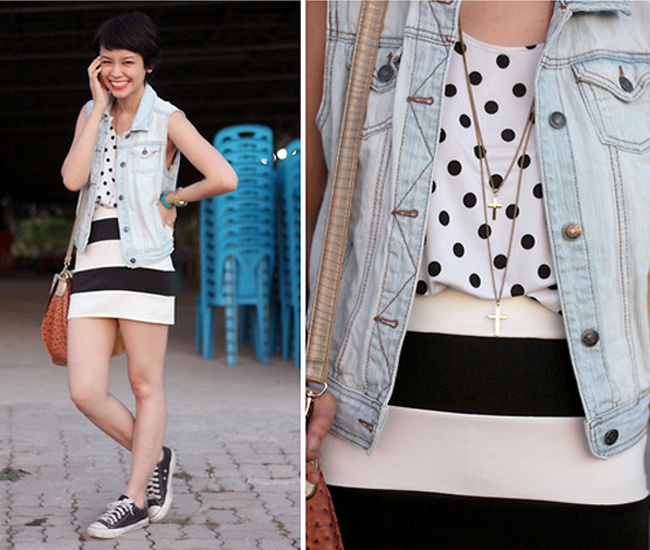 via Lookbook
ADVERTISEMENT - CONTINUE READING BELOW
When going print-on-print, it's always good to choose pieces with varying sizes of the different prints. Wear your top with small polka dots and then match it to your statement striped skirt. Give your outfit a boyish twist with sneakers and a vest.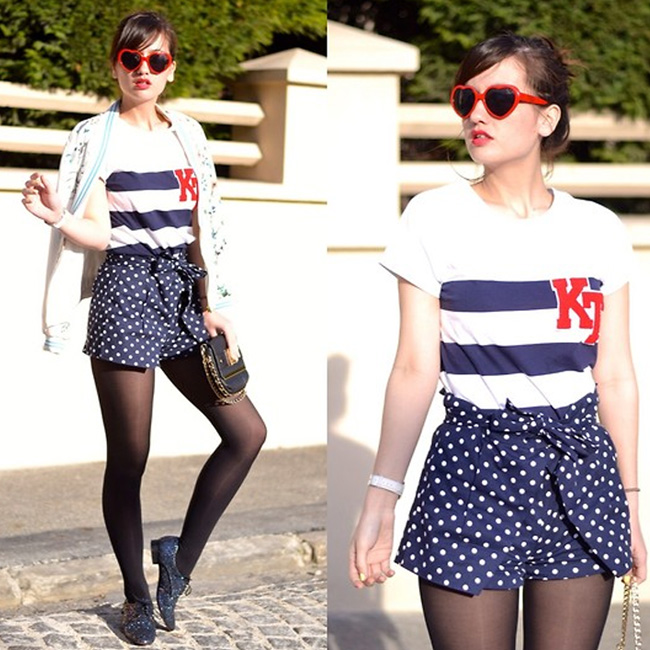 via Lookbook
For a semi-monochromatic look, choose pieces in stripes and polka dots in the same colors and hues. This will give the illusion of an outfit with only one piece like a dress or jumsuit.
ADVERTISEMENT - CONTINUE READING BELOW
Which outfit did you like best? Any style equations you want us to feature? Just tweet us @candymagdotcom or leave a comment below! We'd love to hear from you :)