Polka dots are one of the most popular classic prints to go down in fashion history, and yet it continues to be the funkiest and one of the most fun prints available, too. Denim, on the other hand, is a tougher and more masculine closet staple that continues to be one of the most versatile pieces a girl could wear. Combine these two contrasting fashion basics to create a strong #OOTD you can post on your Instagram feed right away.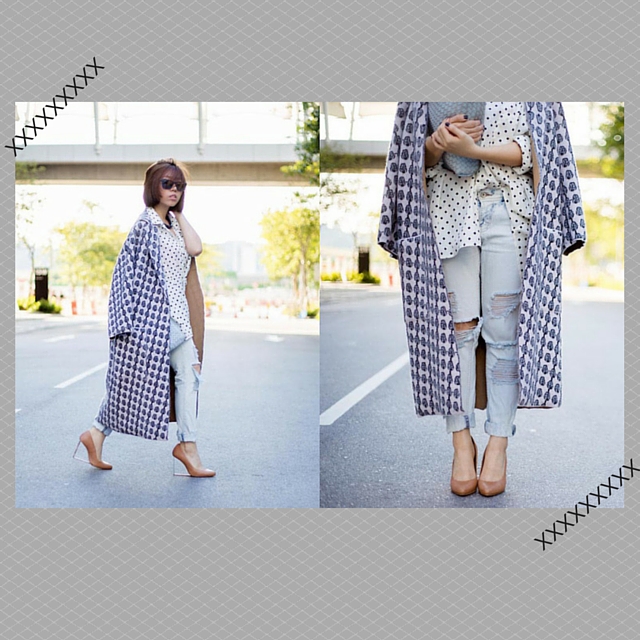 via Lookbook
ADVERTISEMENT - CONTINUE READING BELOW
When combining polka dots and denim together, don't be afraid to add more prints in the equation. Throw on a fun jacket with unique prints on it for a cool 2016 take on the print on print trend.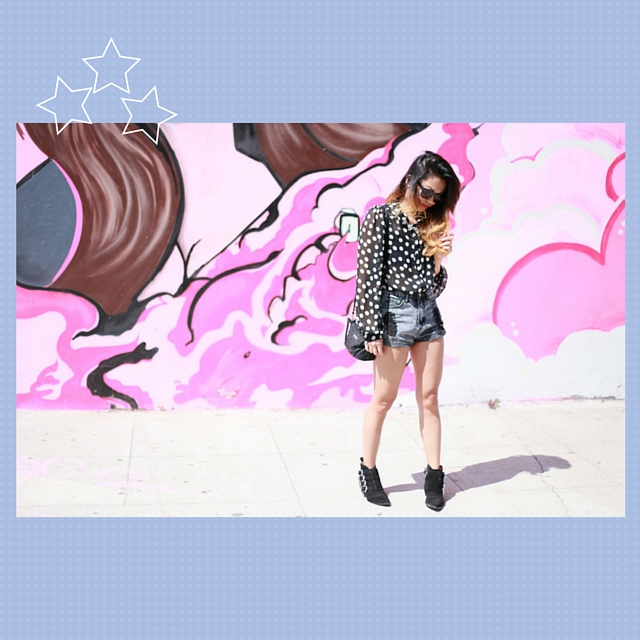 via Lookbook
A monochromatic look doesn't have to boring! Go monochromatic and create a slimmer silhouette while still incorporating a lot of fun into the look with a retro polka dotted top and distressed cut-offs.

via Pinterest
Want to take this cool style equation up a notch? Then look for a pair of polka-dotted denim jeans and paint the town red with your fearless fashion choice.

via Pinterest
ADVERTISEMENT - CONTINUE READING BELOW
For a more feminine take on this fun fashion combination, grab a cute polka dot dress and drape a classic denim jacket over your shoulders for a quick glam effect.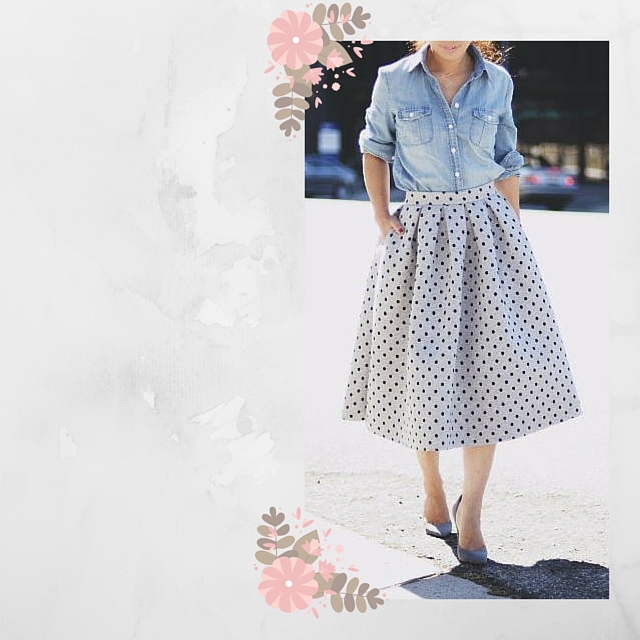 via Pinterest
Incorporate a little of bit of the '50s, and a little bit of the '90s in the 2000s by pairing a tough chambray button down with a feminine full skirt for a totally dramatic, and unexpected look.
ADVERTISEMENT - CONTINUE READING BELOW
What other style equations do you need help with? Leave us a message and we'll try our best to help!