Not sure how you can transition your everyday looks from the cold January air to the the upcoming hot summer? We've got just the outfit you'll want to wear repeatedly—it's the hat, denim jacket, and dress fashion combo! It's a classic look you can easily update and switch around to suit your personal style. Plus, it features items you might already have in your closet (or your sister's or mom's) so you won't even need to shop for new pieces. To give you different ideas on how you can wear this look that's perfect for the ever-changing weather, we rounded up five various bloggers who gave this look their own twist. Just scroll down and see which ensemble you like best!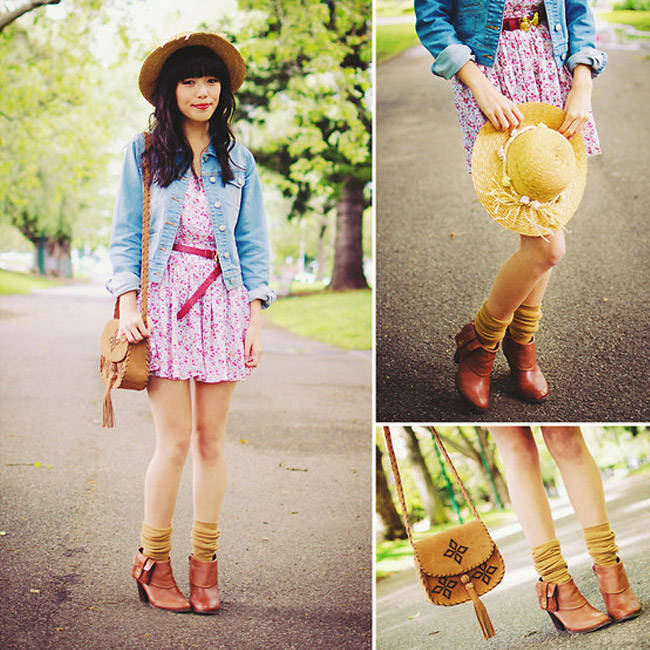 via Lookbook
Get ready for summer by dressing up your favorite floral dress with your light-wash denim jacket. Add a vintage twist by sporting your floppy straw hat and accessorize with a leather sling bag and booties.
ADVERTISEMENT - CONTINUE READING BELOW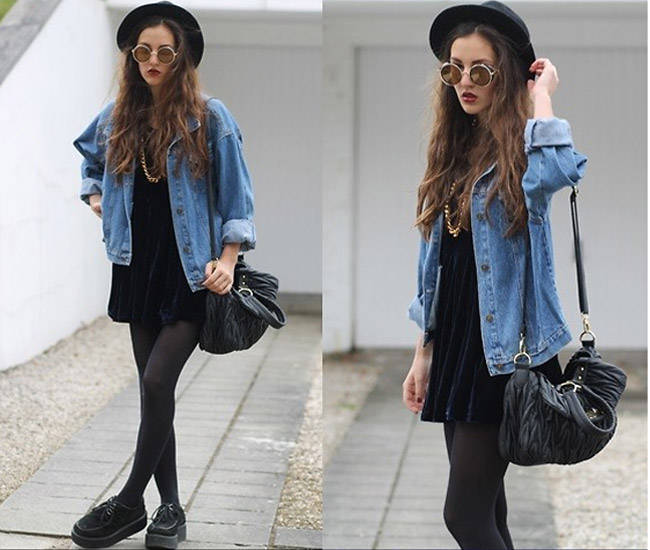 via Lookbook
For a more grunge look to this combo, choose to sport a loose velvet dress and then layer on with an oversized denim jacket. For your hat, go with a classic black bowler and then top off your outfit with tights and creepers.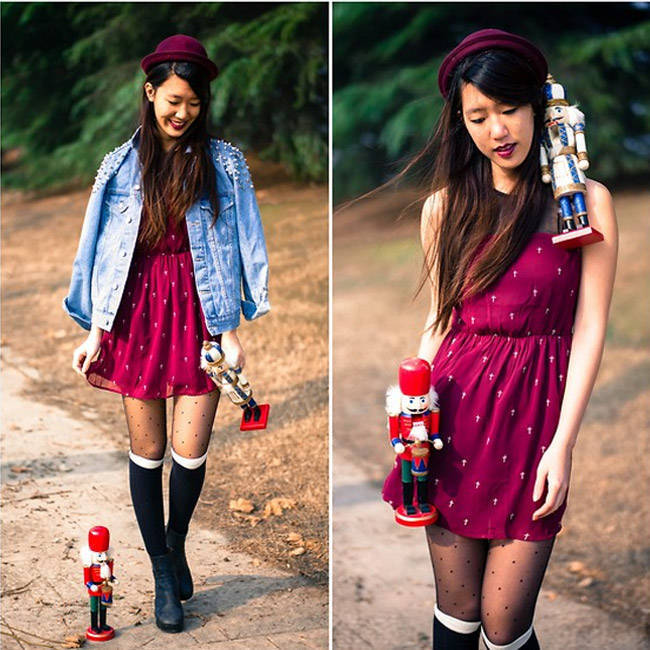 via Lookbook
Don't be afraid to pair your printed dress with your embellished or studded denim jacket. Match your hat to the color of your dress for a brighter pop of color! Give your outfit a preppy touch by sporting knee high socks and ankle booties.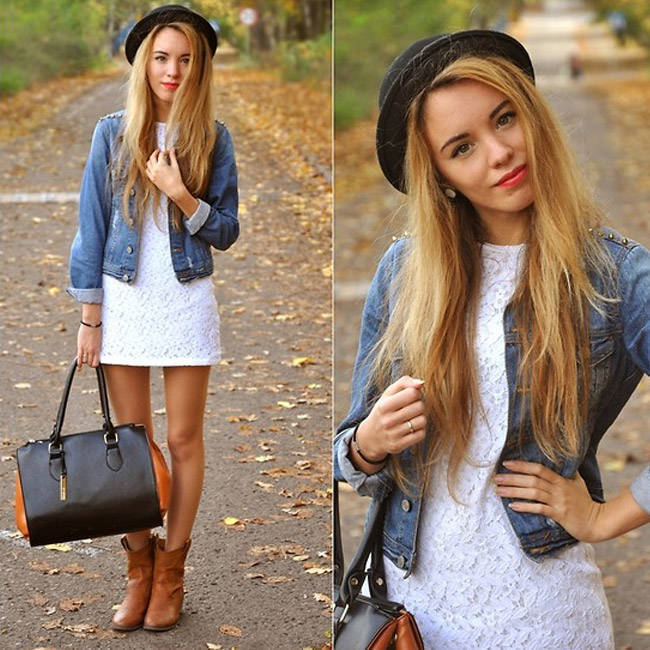 via Lookbook
Toughen up your favorite white lace dress by wearing your dark denim jacket over it! Give your outfit a trendy twist by topping it with a fedora or black floppy hat.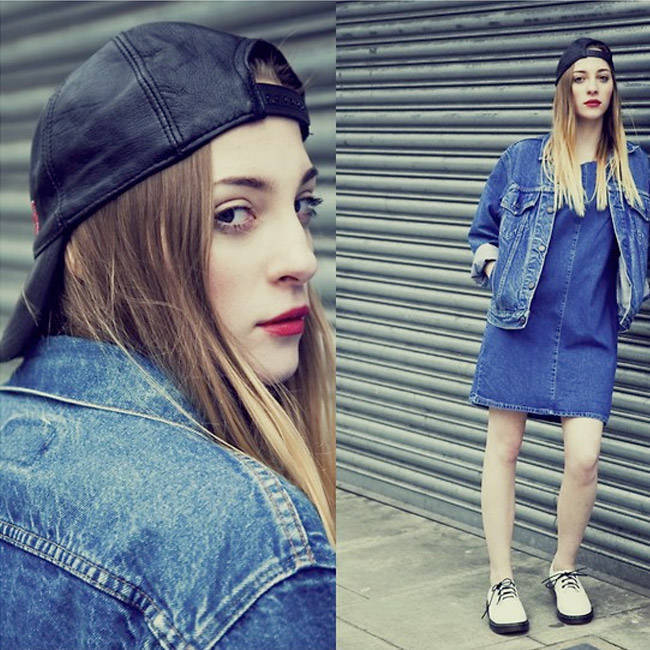 via Lookbook
For an #OOTD that's truly top trending, choose to go for a denim on denim look! Break the blue hues by choosing black and white accessories—black leather snapback hat and white sneakers or oxfords!
ADVERTISEMENT - CONTINUE READING BELOW