The t-shirt revolution has begun and we can't deny that we're totally loving it! Don't be fooled though, it's not just any plain old tee that's making a comeback—it's a mixture of graphic tees paired with dressy skirts and standout accessories. Fashionistas everywhere have been sporting this fun and ultra cool style combo that's really easy to pull off and put together! Just take your cue from some of your favorite bloggers below for some fashion inspiration.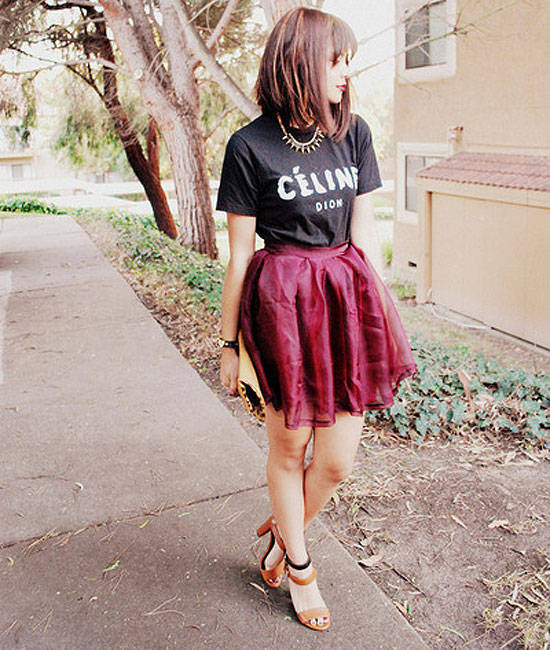 photo via Chictopia
ADVERTISEMENT - CONTINUE READING BELOW
Dress up your statement tee with a colored, pleated skirt and statement necklace. Look extra chic by finishing off your outfit with an embellished clutch and ankle-strap heels.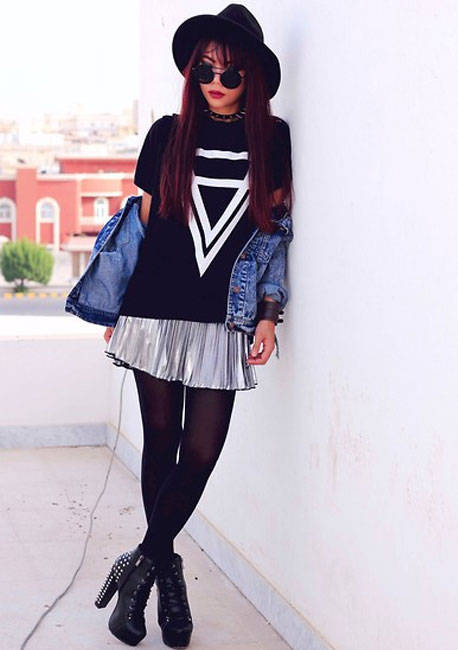 photo via Lookbook
Give this combo an edgy spin by choosing a tee that's one size bigger then pair it with your flowy metallic skirt. Aff tights, botties, a denim jacket, and fedora to make your whole outfit look extra cool.
ADVERTISEMENT - CONTINUE READING BELOW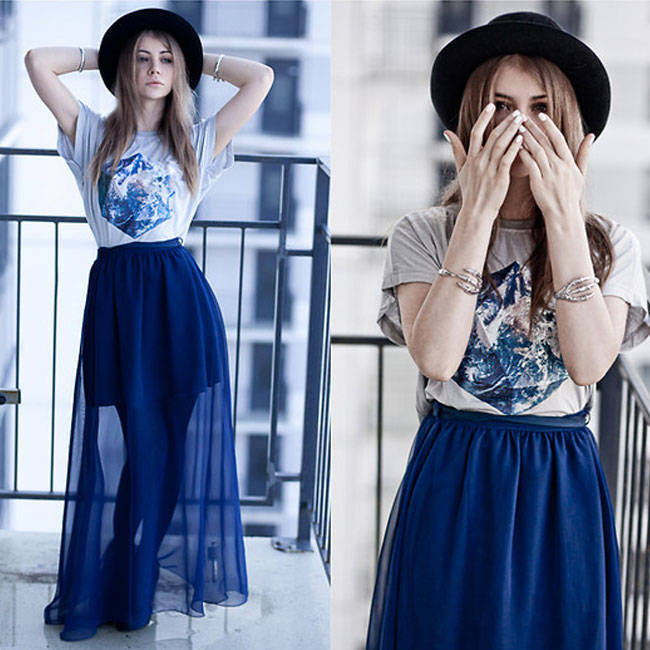 photo via Lookbook
Choose to go boho by pairing your tee with a maxi skirt! Go with a more dressed-up look by going for a cheer, chiffon maxi. Finish off this look with minimal accessories to make your tee and skirt the focus of the whole ensemble.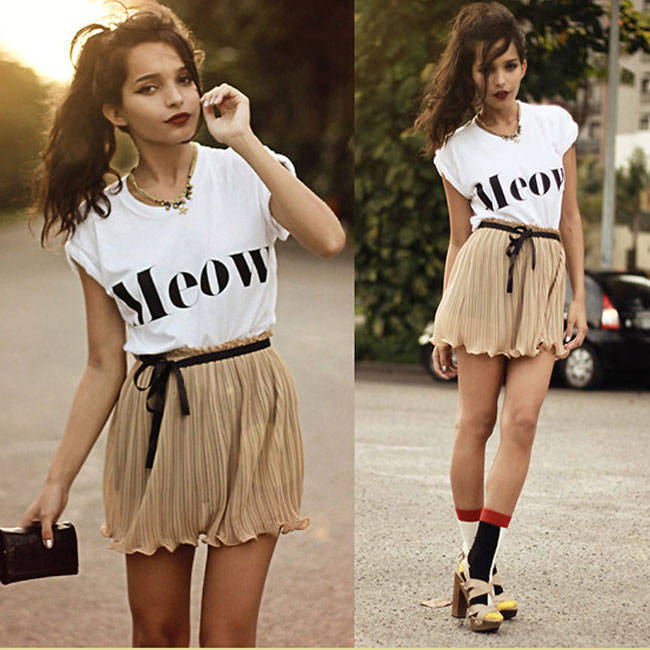 ADVERTISEMENT - CONTINUE READING BELOW
photo via Lookbook
You can't go wrong with a statement white tee paired with a beige pleated skirt! Give this outfit more attitude by wearing it with socks and heels, plus a statement necklace.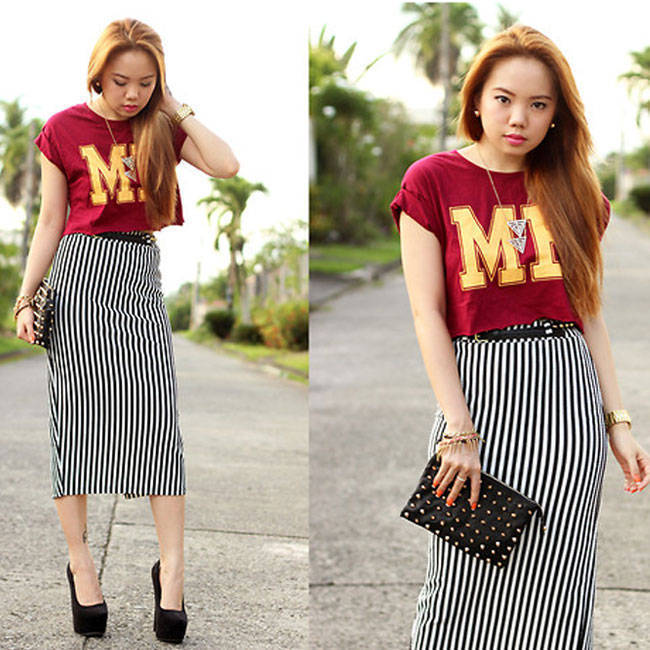 photo via Lookbook
Look ultra trendy in a graphic cropped tee! Wear it with a striped pencil skirt and studded heels for an outfit that's worthy of an #OOTD post on all your social media profiles.
ADVERTISEMENT - CONTINUE READING BELOW