Did you know that trends from the previous year can carry on and actually get even more popular the year after? That's exactly what we predict for both the crop top and pleated skirt! They were top trending in 2013 and we think these pieces will become even more fashionable this year, especially when paired together. To give you an idea of how stylish this duo can be, we rounded up five different ways you can wear the combo! Just scroll down for some instant inspiration.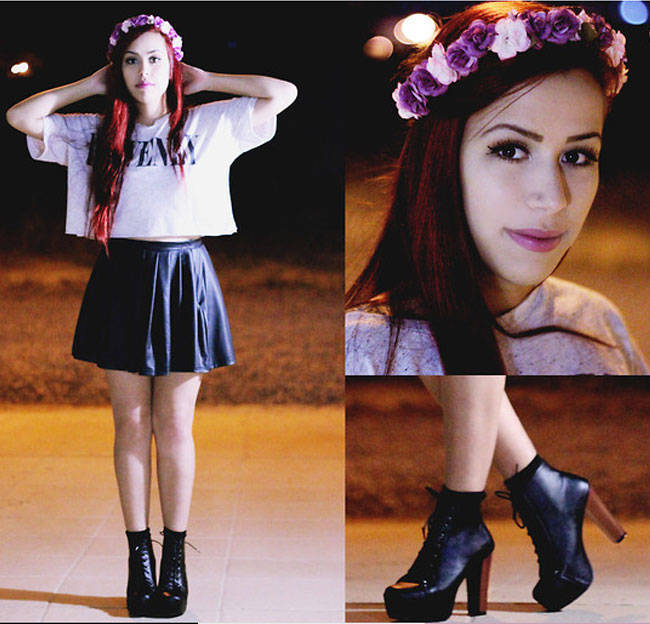 via Lookbook
ADVERTISEMENT - CONTINUE READING BELOW
If your style isn't so girly, this combo can still work for you! Go with an oversized crop top and leather pleated skirt. Toughen up this look further with some leather booties.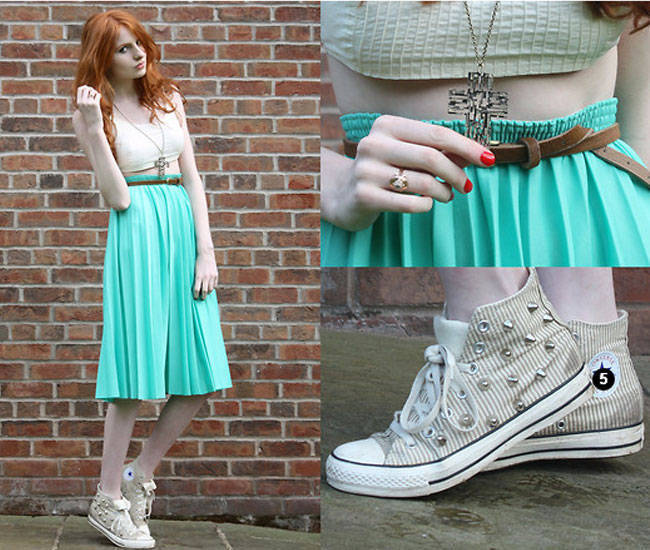 via Lookbook
Balance out your simple crop top with a bright colored, high waist pleated skirt. Make this outfit day appropriate by pairing it with sneakers and minimal accessories.
ADVERTISEMENT - CONTINUE READING BELOW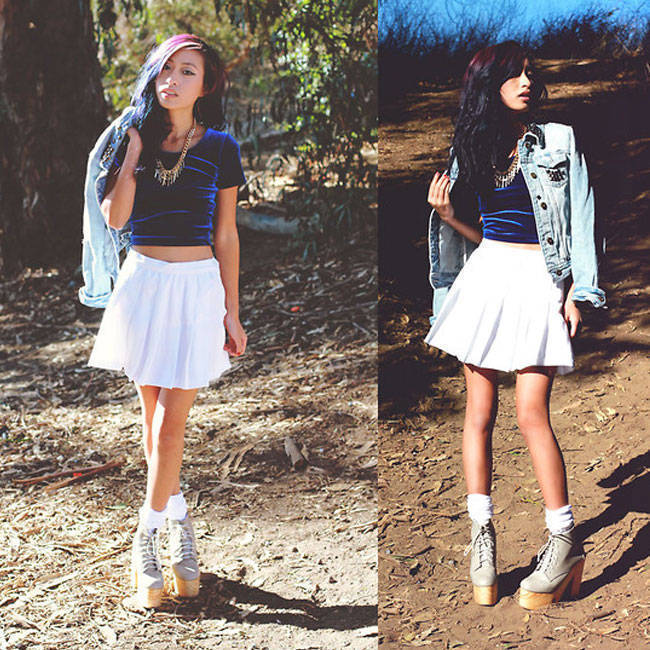 via Lookbook
Wear your velvet crop top to school by matching it with a flowy, white pleated skirt. Cover up by layering a denim jacket over your top. Add a statement necklace and some booties and you're good to go!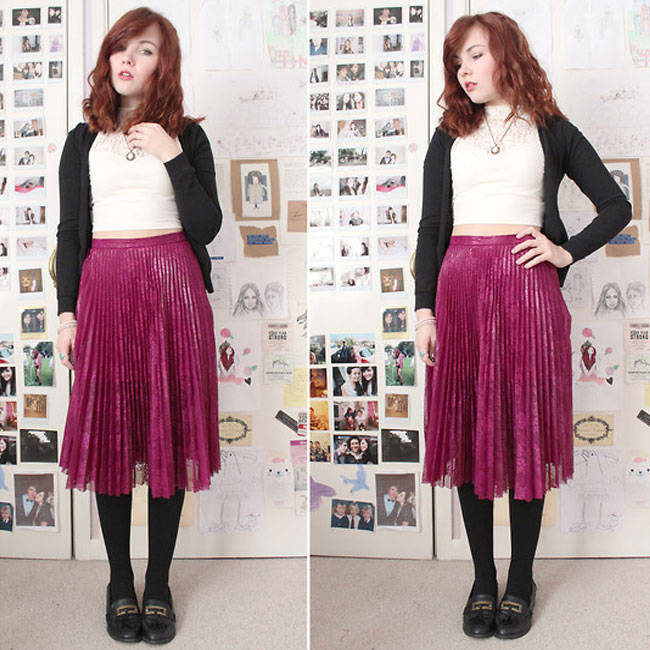 via Lookbook
ADVERTISEMENT - CONTINUE READING BELOW
Liven up your plain white crop top by pairing it with a lace pleated skirt. Give this look a preppy feel by adding on a sweater, tights, and some loafers.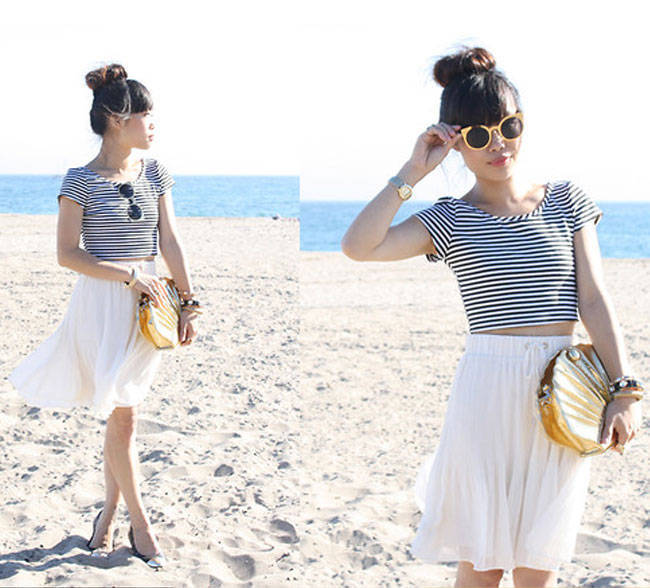 via Lookbook
Still on a high from your holiday vacay? Think nautical by wearing your striped crop top with your drawstring pleated skirt. For accessories, go with a bold colored bag and metallic flats.
ADVERTISEMENT - CONTINUE READING BELOW