The pandemic may have stopped us from going out often, but it's no reason for us to stop from unleashing our inner fashionista. Feel like dressing up at home just to take some good photos for the gram? Why not?
If you're looking for clothes that are within your budget, you might want to consider supporting thrift-flip stores. Thrift flip refers to upcycling old or thrifted clothes, whether through sewing, painting, or even something as easy as cutting (for example, turning an oversized shirt into a crop top!). It gained popularity since the start of the pandemic, with a lot of people trying out new hobbies and some of them discovering—or rediscovering—their love for sewing.
Here are 4 local thrift-flip stores you should be checking out, which all started out as small business ideas by students:
Qualithrifts (@qualithrifts)
In October 2019, then-college student Meng and senior high school student Mico started Qualithrifts. It began from their shared love for reworking and curating clothes. "We both like rare clothes, designs, and brands," Meng shares.
The pandemic was hard on their business, but they used it to strategize about their plans on handpicking clothes once the quarantine restrictions are lifted. They also tried to (and succeeded) in finding ways to give their store more exposure on social media.
Their shop boasts of colorful pieces that cater to every style.
Follow them on Instagram at @qualithrifts.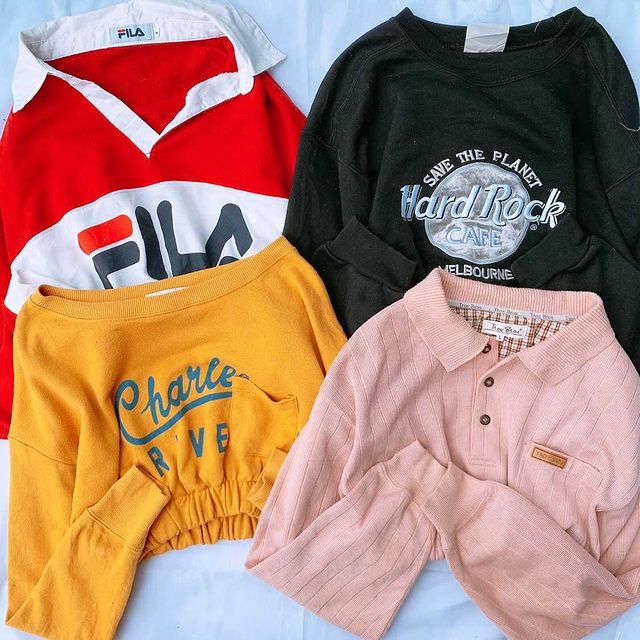 ADVERTISEMENT - CONTINUE READING BELOW
Flippedt.ph (@flippedt.ph)
Flippedt.ph is a student-owned shop based in Las Piñas, owned by college students Maria Lyn Abrantes, Klariez Bautista, and Rose Valerie Pimentel. According to the owners, their business is defined as a local online clothing brand that aims to bring "sustainable and affordable clothing pieces to the customers in the most environmental and hassle-free way."
From Lyn's newfound love for sewing and an advocacy for promoting slow fashion (as opposed to fast fashion, aka the mass production of clothes from big companies that are harmful to the environment), she and her high school friends Klariez and Valerie started Flippedt.ph in December 2020. The three of them have a shared love for ukay and have found their business helpful to them financially and mentally. 
"I consider this as a way to heal myself," Lyn says of the process of sewing and reworking clothes.
Aa Apparel (@aa.apparel__)

Fresh out of college in July 2020, Aira Centeno was asked by her sister Aika to declutter due to the lack of space in her closet. Aira has been selling her clothes while pursuing her bachelor's degree, so she was immediately on board with the idea of running a thrift store. Their mother is the one who makes sure that the clothes are kept clean, each piece meticulously hand-washed.
"We feature chic and elegant thrift finds perfect for the Gen Zs and Gen Z wannabes. Our goal is to encourage people to go for sustainability and start buying second hand (clothes)," Aira shares regarding Aa Apparel's goals.
You can find any clothing piece for any occasion in the Centeno sisters' shop, with the prices ranging from as low as P80! Talk about affordable!
Alas Dos Store (@alasdos.store)
What started as a way of clearing up space for the wardrobe eventually turned into a thrift store in February 2021. Leigh Ann Lalap, a Painting major at the UP College of Fine Arts, runs Alas Dos Store with her friend Hazel Loe Anadon. They are both inclined towards the arts, which explains their great eye for visuals!
ADVERTISEMENT - CONTINUE READING BELOW
When they started out as an Instagram shop, they were shocked at the reception. "We did not expect that almost all of our items were sold," Leigh Ann tells us. Aside from selling thrifted items, they do "thrift flips" every now and then and even create clothing pieces from different garments (all of which are thrifted!).
They described their shop's advocacy as "promoting sustainable fashion using ethically sourced materials."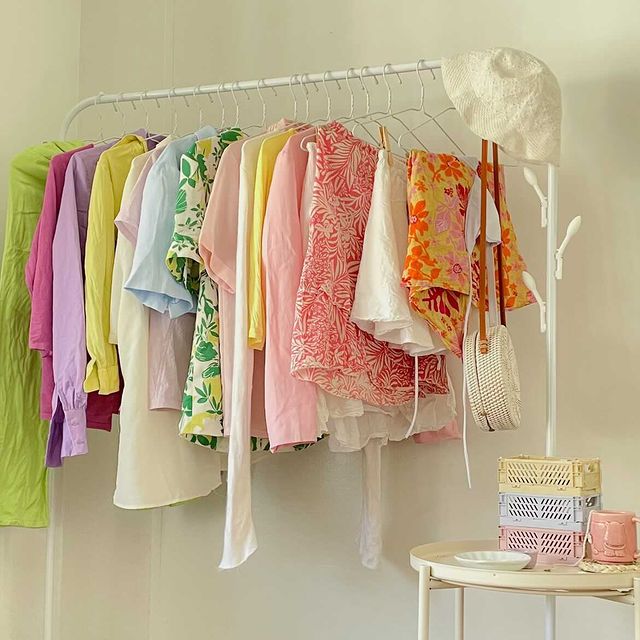 Bonus: Here are other local thrift-flip stores you might want to support!
The Velour
Affordapick
Mars Studios
READ MORE:
6 IG Shops To Check Out If You Have No Time To Visit An Ukay-Ukay
ADVERTISEMENT - CONTINUE READING BELOW
These 'Thrift Flip' TikToks Will Inspire You To *DIY* Your Clothes
Ashley Garcia Recreated Kendall Jenner's Looks Using Thrifted and Shopee Finds
This Ukay Seller Turns Clothes Into Korean-Inspired Fashion Pieces