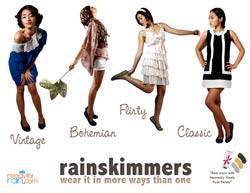 SPLASH: Get ready for rain
WHAT: Plueys Rain Boots, Rain Skimmers and My+Brolly
WHY: The lovable people from BrightCloud, the same ones who brought in the pretty rain boots to the Philippines, are introducing their latest products. Enter Rain Skimmers in four fab styles: Vintage (multi-colored dot), Bohemian (blue), Flirty (olive), and Classic (black and white polka dot). And what's a rainy day without an umbrella? My+Brolly umbrellas are handpainted with cutesy designs (Yummelon, SugarSweet, Octopus, How Kawaii, Chikadee, Mr. Grumpy) that are sure to make the gloomy rainy days a bit cheery.
WHEN: This Saturday, June 26, 2009 from 1pm to 7pm.
WHERE: 26 Soliven I St., Loyola Grand Villas, Quezon City (Ferrer Residence).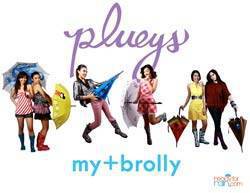 ADVERTISEMENT - CONTINUE READING BELOW