Any regular thrifter knows that the ukay-ukay is a gold mine, even for the most devout of fashion enthusiasts. But like any other hunting ground, bargain seekers will get their fair share of hits and misses–and other times, the closest thing to treasure.
This was the case for TikTok user Sarah Dunk, who recently reached viral status after documenting her unique thrift shop find: a vintage Versace dress with an estimated worth of more than P500,000!
READ: TikTok User Finds Vintage Versace Dress at Ukay-Ukay Estimated at P500,000
The Toronto-based content creator chronicled her golden find in a 31-second video, where she pointed out the couture dress hanging on a thift store clothing rack. "Don't wanna be dramatic, but, that over there, you're gonna freak out," she prefaced the video.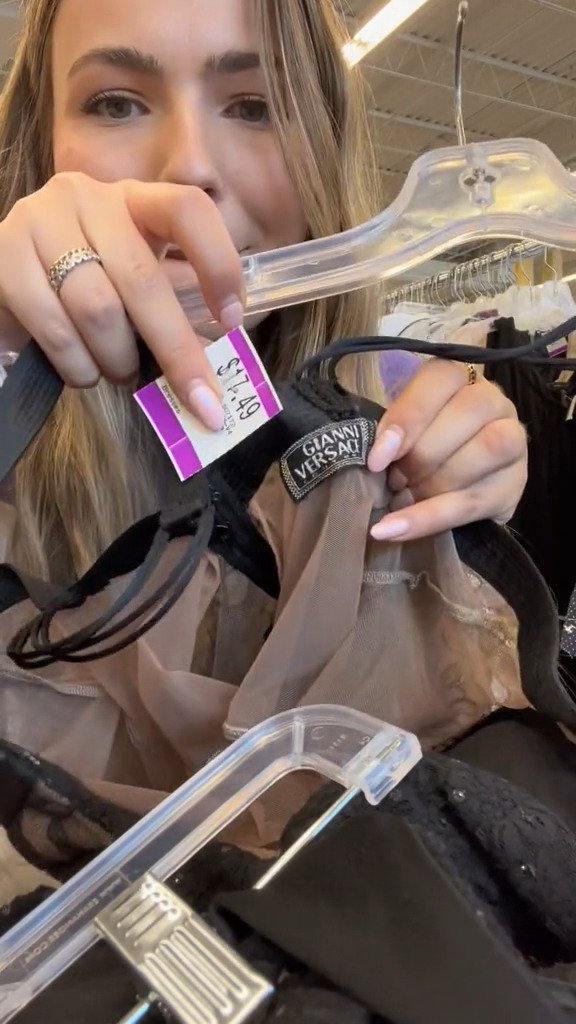 PHOTO BY TIKTOK/DUNK.SARAH
She then unveiled the item in question, zooming in on the price tag of $17.49 Canadian dollars or approximately P700. The sultry ensemble's label, however, brandished a name often attributed to luxurious costs: none other than Gianni Versace.
ADVERTISEMENT - CONTINUE READING BELOW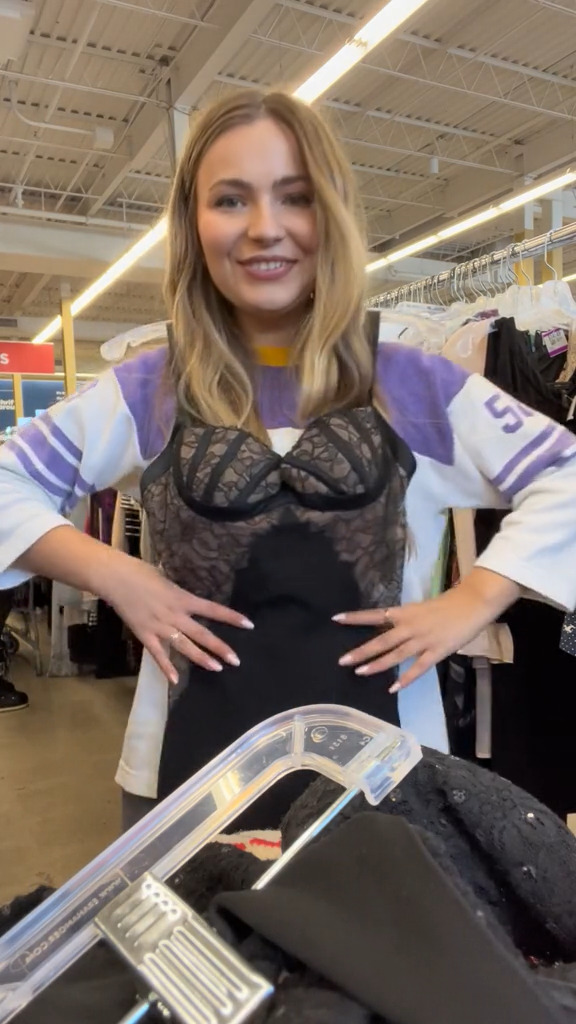 PHOTO BY TIKTOK/DUNK.SARAH
As expected, she was nothing less than ecstatic. The regular thrift shopper has long documented her finds across stores, but the vintage dress tops the list of Sarah's favorites, according to the content creator.
In an interview with Insider, the TikTok user expressed how "stunned" she was by the discovery and felt "extremely lucky," following her long track record with thrift shops since she began the practice in 2014. In a follow-up "dress reveal" video, Sarah was spotted flaunting the elusive evening dress, which featured a lace bustier and a sultry leg slit.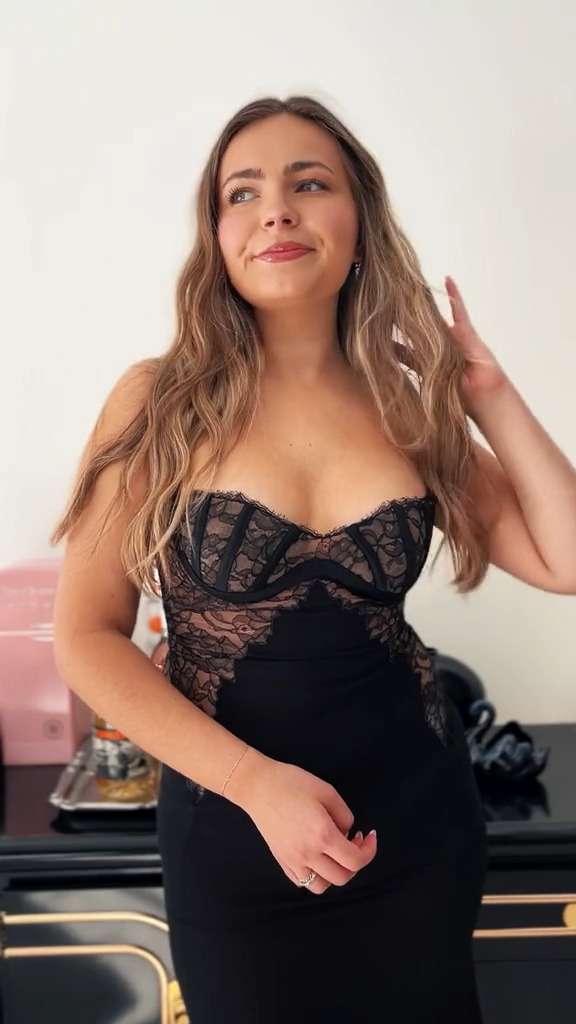 PHOTO BY TIKTOK/DUNK.SARAH
PHOTO BY TIKTOK/DUNK.SARAH
With the original video garnering 16 million views as of writing, several netizens put on their detective hats and got to digging for the exact piece. One deduced that the dress was from Versace's Spring/Summer 1992 collection, which, according to 1stdibs.com, is worth $9,800–that's approximately P538,622!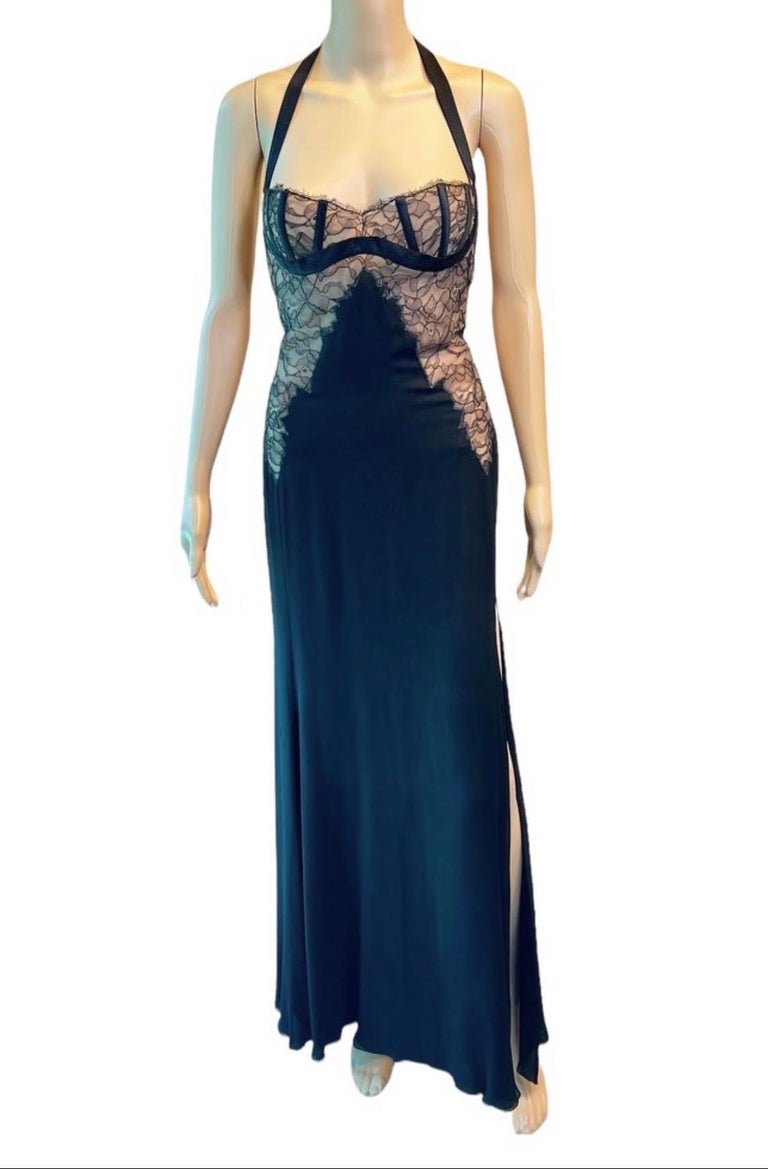 ADVERTISEMENT - CONTINUE READING BELOW
PHOTO BY 1ST DIBS
Bustier Lace Bra Sheer Panels Slit Evening Dress Gown, $9,800 (approx. P538,622), VERSACE, 1stdibs.com
While the dress's value is worth a whopping amount compared to its cost off the rack, Sarah revealed that she has no plans to sell it or give it up, unless Donatella Versace herself comes knocking on her door. 
"One of my ultimate thrift goals was to thrift a couture gown," she said. "I could have never imagined that I would find a dress like this at the thrift store and finds like this rarely happen, so I plan on keeping it!"
Here's hoping we find a gem like this for our next ukay haul!
This story originally appeared on Preview.ph. Minor edits have been made by the Candymag.com editors.