With all the readings that a college girl has to go through before crossing the finish line, a highlighter, stapler, and paper clips are definitely just a few of the non-negotiable school essentials every college girl needs. Now, what if we told you that you can now score yourself a paperclip that's probably worth more than your entire month's allowance? Don't believe us? Scroll down to find out what we're talking about!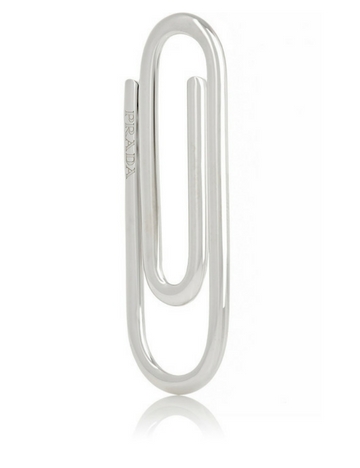 Barneys recently unveiled a very expensive Prada paperclip that costs a whopping $185. Although it's made in sterling silver and designed to hold your cash in case you prefer a nifty money clip instead of a wallet, we can't help, but wonder what cash we can put in it once we make the big purchase.
ADVERTISEMENT - CONTINUE READING BELOW
Find the Prada paperclip too extra? Well, you're not alone! Check out the funniest Twitter reactions on this designer school supply!
ADVERTISEMENT - CONTINUE READING BELOW
ADVERTISEMENT - CONTINUE READING BELOW
What do you think of this designer paperclip/money clip? Let's talk ridic fashion!