TOMS' One for One movement was the reason why the shoe brand was established. For every pair purchased, TOMS will give a pair of new shoes to a child in need. Their main mission is to transform their customers into benefactors, which will allow them a stable business rather than rely on fundraising for support.
After 4 years, TOMS has given over million pairs of new shoes to children around the globe. They went back to Argentina and gave their one millionth pair of shoes to one of the kids. As long as less fortunate kids are shoeless, TOMS will continue to create shoes for consumers and to the kids in need.
Check out TOMS' new collection and pick your favorite.
ADVERTISEMENT - CONTINUE READING BELOW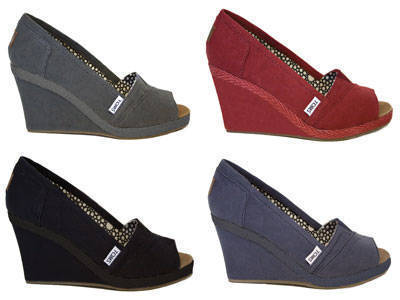 ADVERTISEMENT - CONTINUE READING BELOW