(UPDATED: September 9, 6:22pm) This just in. At Bench Fashion Week Day 3, they finally revealed that the newest Benchsetter is indeed the Riverdale star. Their latest collection which they showcased at the Bench Tower was heavily inspired by Cole Sprouse. OMG!
Swipe to see Candy Cutie and Benchsetter Emil Khodaverdi giving off a Juggy vibe.
ADVERTISEMENT - CONTINUE READING BELOW
*** 
It's only been a month since Bench announced that Brooklyn Beckham is the latest addition to their Benchsetter roster. But two days ago, the local clothing brand teased a new Benchsetter on their social media pages and it kinda looks like Cole Sprouse!
Call us crazy, but the slicked black hair and the Bench varsity jacket combo kinda reminds us of Jughead Jones in Riverdale.
Just add Jughead's signature beanie on and picture it! 
Do you see it?!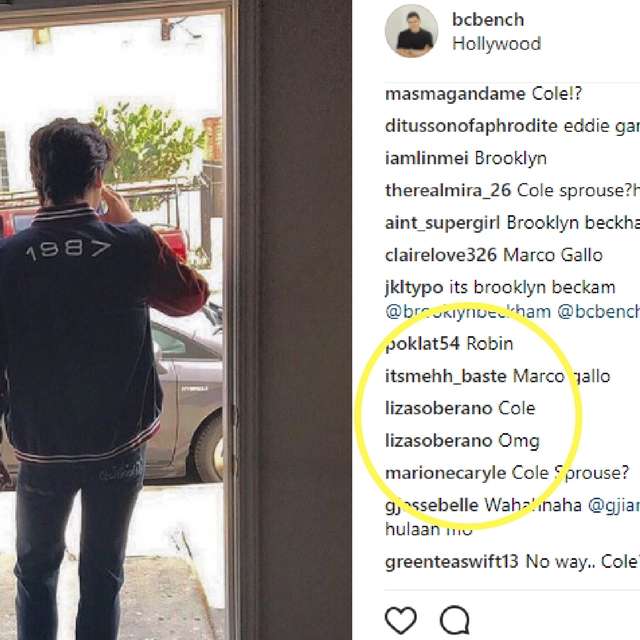 Even Liza Soberano thinks it's Cole Sprouse!
What do you think? Is it just Brooklyn? 
ADVERTISEMENT - CONTINUE READING BELOW
Or our boy Cole? 
Who is your guess, Candy Girls! Comment your suspicions below!
ADVERTISEMENT - CONTINUE READING BELOW