One of the popular trends that's making a comeback this season are midi skirts. The versatile skirt was first seen in 1970, known as the "Year of the Midi." According to TIME Magazine, in June of 1970, Bonwit Teller, a high-end department store, noted that 95% of its fall collection would be midi-length. Who would have thought it would make a comeback in this year's fall fashion?

Designers bring a modern twist to midi skirts compared to the one in the '70s highlighting lady-like attributes like soft fabrics and flowy details.

A midi skirt is a good piece to have in your closet if you have a classic style. Find one that falls at the waist and cinch it with a belt to define your waist. You can match it with loose tops for a vintage look and shoes like flats, booties, oxfords, or pumps. Play with textures and prints to fit your personal style.

Check out these style bloggers who know how to rock midi skirts.
ADVERTISEMENT - CONTINUE READING BELOW
ADVERTISEMENT - CONTINUE READING BELOW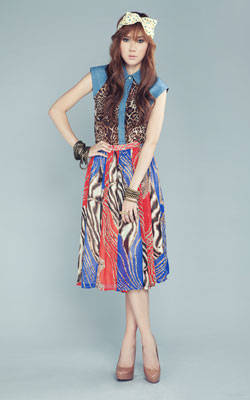 ADVERTISEMENT - CONTINUE READING BELOW