Every girl has a dream and many girls would dream of becoming a model. Well, who wouldn't? Many aspiring young models tried but only 3 out of 12 lucky fashionistas made it to SM Department Store's Redhead Model Search finals.
With the help of top model industry experts, Redhead finally found new faces to endorse their clothing brand last September 6, 2011 at Amber UltraLounge, The Fort Global City. The event was hosted by Bianca Valerio, PMAP celebrity-model. The top 12 participants were introduced and blew everyone away as they worked it on the ramp, where they showcased around three sets of outfits from Redhead. These top 12 young hopefuls who made the cut were Frances Karla Paderna, Bianca Louise Maloles, Marie Camille Vicencio, Avonlea Paula Paraiso, Emerald Alshammari, Arielle Roces, Ruth Sabrina Linganay, Denisse Mikaela Abuan, Carilyn Bacila, Magnolia Tan Felix, Chamie Abella, and Ara Manuel.
The experts who helped the search gave out a series of challenges not only to enhance the fashion skills of the finalists, but to develop the girls' personalities as well. The finalists learned basics of personality and speech development, ramp walking, photography modeling, and how to look and dress like a professional model. Even though Redhead is only looking for 3 new ambassadors, the top 12 finalists surely learned from their experiences and advices given by the experts like Bianca Valerio, photographer Doc Marlon Pecjo, stylists Alyanna Martinez and Sidney Yap, and makeup artist Jim Ross.
From top 12, the 3 lucky winners who were hailed as the new faces of SM's Redhead clothing line are Avonlea Paula Paraiso, Emerald Alshammari, and Arielle Roces. They also walked away with a 12- month modelling contract with SM Department Store and some more astounding prizes. Congratulations to all the grand winners and also to Redhead for unveiling their new ambassadors.
ADVERTISEMENT - CONTINUE READING BELOW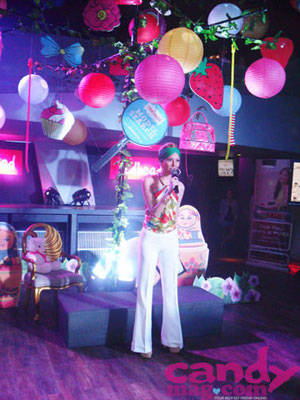 ADVERTISEMENT - CONTINUE READING BELOW