Name: Lovely Bulatao
Age: 19
Hometown: Dagupan City
School: Colegio de Dagupan
Mood dressing. My style adapts to my mood. I'm a rocker by heart which means black, studded, or ripped clothes are my thing. But growing up I learned to step out of my comfort zone and started to dress more feminine and experiment with colors. I like looking chic and fabulous.
The usual haunts. My Mom shops for me most of the time, but if not, I shop from nearby boutiques like Glam Zone and Wearelse. Or to Penshoppe, Oxygen, Forever 21, and Cotton On.
Style icon. Olivia Palermo. Her style is very versatile. She can pull off wearing almost anything. I love her!
Influential. Definitely MUSIC. Artworks. People.
In her closet. In my closet there's the "Blacks & Whites." And on the other side are the "Clashing of different Colors." Haha!
Playing favorites. I have to say wrist watch. My Mom influenced me with that actually. Mom got me so many wrist watches to choose from, that is also as a reminder to me that "time is running."
Never ever! Thigh-high boots.
Trend comeback. Early '90s. At some point of my life I want to remain imprisoned with early '90s style or the "Nirvana Style" as I'd like to label it. Inspired by of course the band Nirvana itself. I love them!
Best bargain buy. An unbranded white bustier dress.
Vintage. Retro pants worn by my Mom 20+ years ago.
Do you want to be the next It Girl on The Web? Fill out the form here.
ADVERTISEMENT - CONTINUE READING BELOW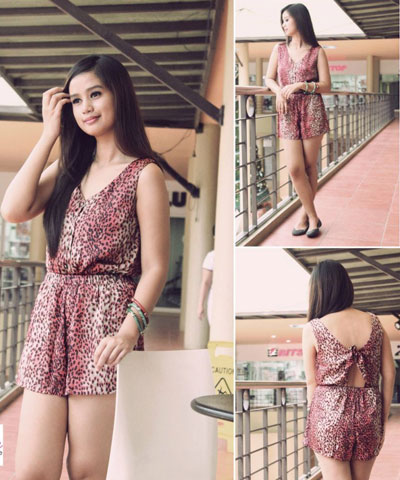 ADVERTISEMENT - CONTINUE READING BELOW