Fashion
Love Yourself: ANTM's Bianca Chardei's Organization
This former ANTM petite cycle contestant gives back by starting an organization to help with young girls self esteem. Read on to know more!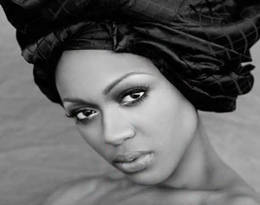 Bianca Chardei, formerly known as Bianca Richardson, from cycle 13 of America's Next Top Model has added motivational speaker and founder to her current resume. The former contestant on Tyra Banks' famous show has decided to give back by creating the organization Love Yourself which is focused and centered on increasing the self esteem of young women from ages 11 to 25. This is done through different acts of self grooming as well as innovative and holistic activities, all of which includes hair and skin care, wardrobe makeovers, health, and education. Love Yourself's main goal is for young girls to know their worth and become proud of who they are. Bianca is proof that one must not only nurture physical beauty but inner beauty and love as well.
Sometimes, no matter how hard you try, some people just won't vibe with you, and that's totally fine.
Have you tried the #ComeAroundMeChallenge?
The cheerleading docu-series is a phenomenon.
A lot of them are dirtier than a toilet seat.
The kind of wholesome content we all love to see.
Being away from each other teaches you to cherish every moment together even more.
Your Moon sign is all about your most intimate feelings, fears, and desires.
Gotta stay cool, fresh, and iwas pawis.