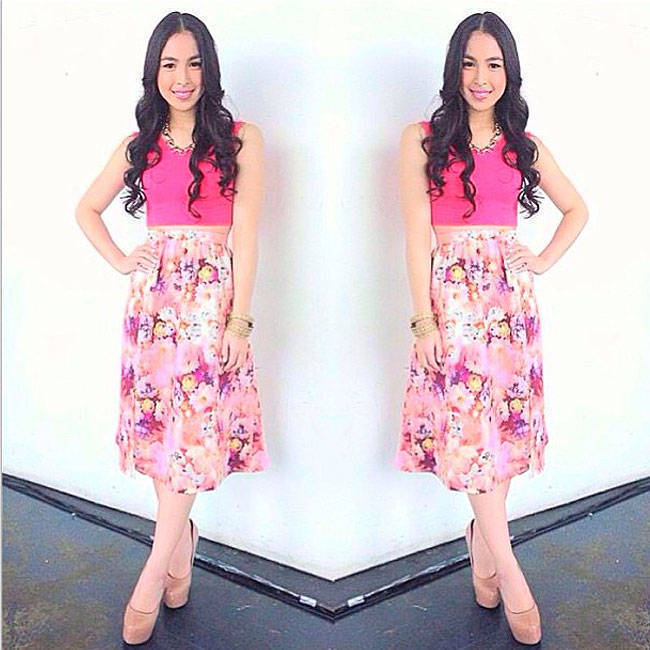 photo via @boopyap
Talented young actress Julia Barretto is everywhere—on multiple magazine covers and different commercials. She's definitely a rising style icon and we just love all her beauty and fashion looks! Another reason we're digging her style? This super cute crop top + floral midi skirt combo. Plus, it's in all pink hues, giving her whole ensemble an extra girly touch! Topping it off with minimal accessories and nude pumps gives the look the focus it deserves.
ADVERTISEMENT - CONTINUE READING BELOW
Pulling off a similar fashion combo is not at all hard to do, it's all about knowing your body and putting together the right pieces. When wearing a crop top, it's best not to show too much skin, especially when you'er going for a chic and sophisticated look. This means that your midi skirt should be high-waist. Since this means your skirt will be pretty long, it's best to choose one that's flowy with a fun pattern—this will keep your outfit playful and fresh! Also, with a midi-length skirt, it's best to elongate your legs with some wedges or pumps. Remember, these are just basic guidelines to recreating a similar look but always know that you can change it up to suit your own personal style!