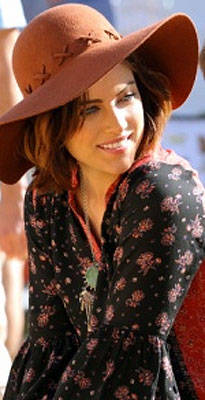 In 90210's episode of Blood Is Thicker Than Mud, Silver (Jessica Stroup) wears a burgundy floppy hat on her date with Liam Court (Matt Lanter). She made it work for summer by wearing it with a flowy peasant dress, a long necklace, and strappy sandals.
An unusually rainy summer this year shouldn't stop you from having fun with your outfits. If you want to achieve a summer look channeling Blair Waldorf in Gossip Girl for summer at the Hamptons, a floppy hat will definitely complete the look. Wear it with a dainty or a floral dress with neutral-colored wedges or a print-on-print floral ensemble for a cute but sophisticated look.
ADVERTISEMENT - CONTINUE READING BELOW
What do you plan to wear with your floppy hat? Share your looks with other Candy Girls by posting on Snaps!