ICYDK, Kendra Kramer recently attended her middle school ball and wowed netizens with her Cinderella-inspired frock! The 13-year-old star shared snaps of her all dolled up on her Instagram with the caption: "From cafeteria lunches to a fancy dinner, the middle school ball was a whole new world."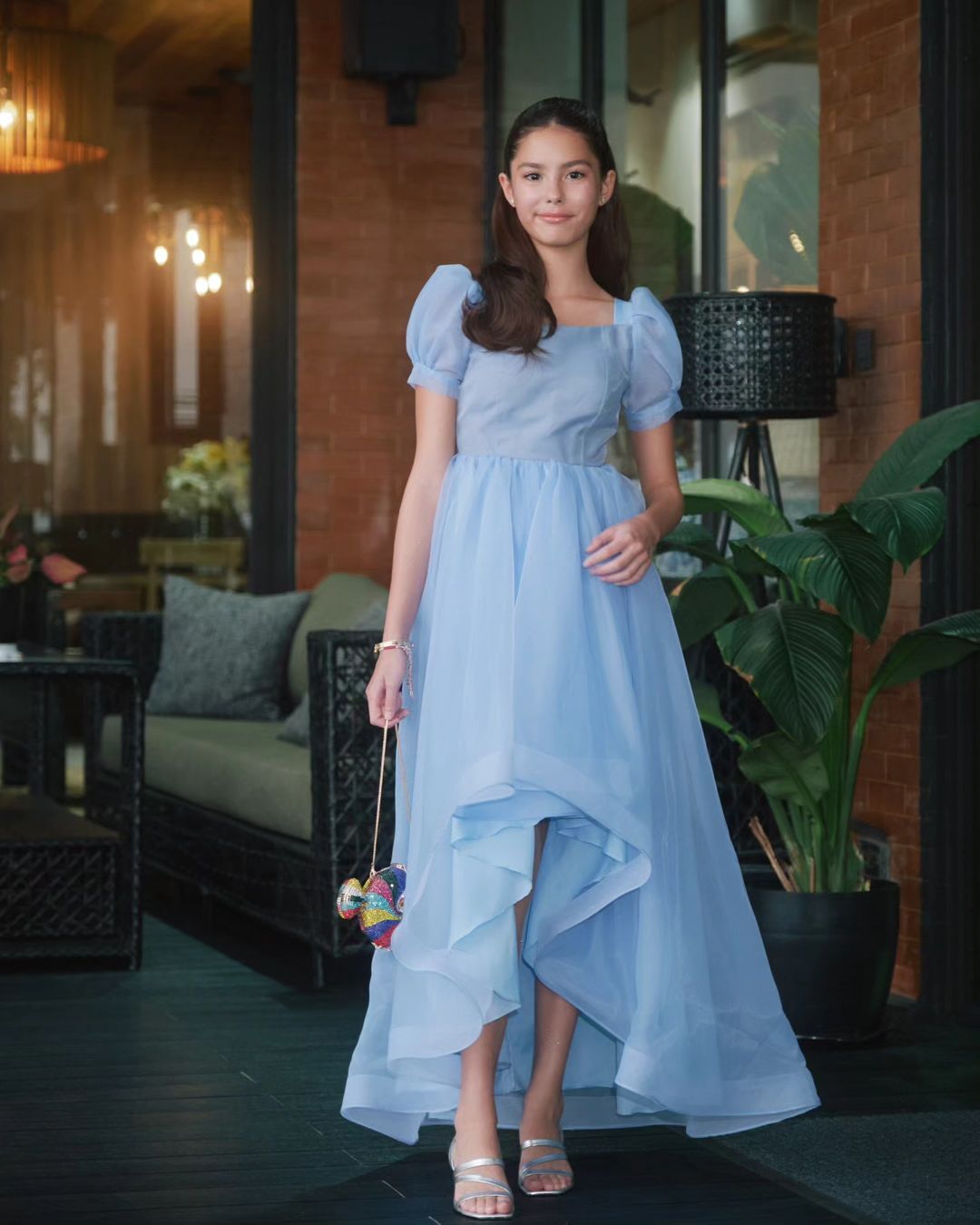 Based on a video uploaded on Team Kramer's Facebook page, it was Kendra herself who looked for pegs online for the style of her ball gown. The final look, which is a blue dress with puffy mesh sleeves and layered hemline cut, was designed by Celline Bautista, a fashion designer and Kendra's godmother. 
ADVERTISEMENT - CONTINUE READING BELOW
For her accessories, the young star wore silver gem earrings paired with a colorful clutch borrowed from her mother, Chesca Kramer. Her makeup, done by Justine Navato, was composed of a glowy base, fluttery lashes, hints of blush, and a slash of pink lip gloss. We love how the final look accentuated her gorgeous features!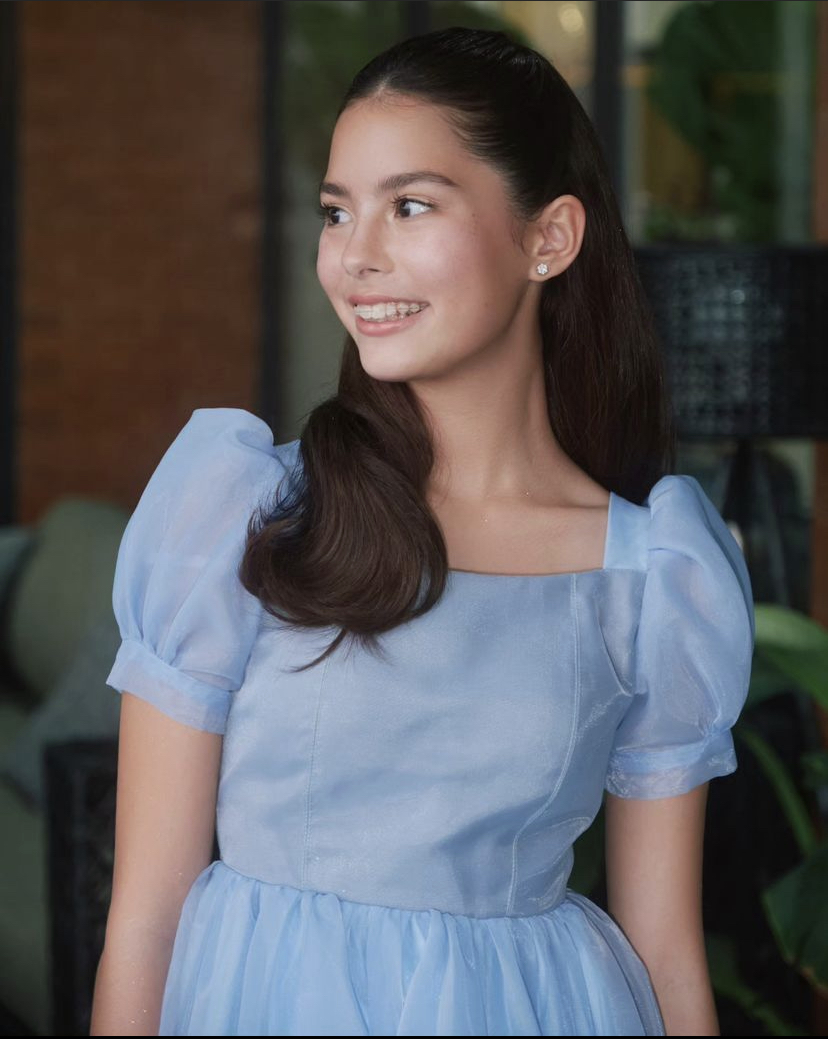 Of course, Kendra's ever-supportive parents, Chesca and Doug Kramer, made sure to mark the occasion by posting *heartfelt* messages for their eldest daughter on their Instagram accounts. 
Doug quoted a famous line from the movie Cinderella, "Have courage and be kind," at the beginning of his heartwarming post. 
ADVERTISEMENT - CONTINUE READING BELOW
"Kendra, you're truly a princess inside and out. Ever since you were a little girl, you always loved wearing those cute princess dresses. And yesterday, I was so happy to see you in the favorite color I always said you looked extra beautiful," the former basketball player wrote as he shared some of Kendra's photos in adorable princess dresses as a little girl.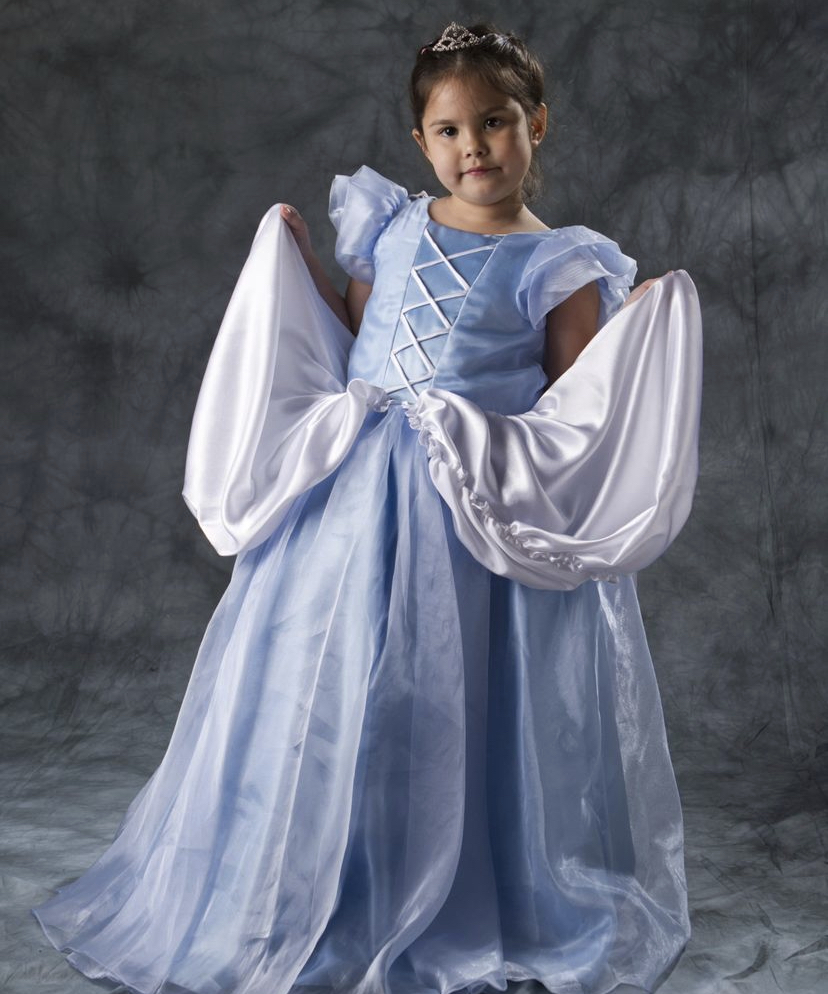 ADVERTISEMENT - CONTINUE READING BELOW
Meanwhile, Chesca reminisced about Kendra's younger years and marveled at how fast time flies.  "I can't help but hold you a bit longer, hold you a bit tighter and soak all the great things about having you as my daughter. You're surely growing up but in mommy's eyes you will always be my baby," she wrote.
"You looked lovely today baby, you always do! You look lovely because of who you're inside! That's what I love best about you," she added.
ADVERTISEMENT - CONTINUE READING BELOW
While Kendra was already turning heads since she was a child due to her famous parents, the young star has been making headlines since she turned into a teen due to her gorgeous visuals and milestones. Just recently, the 13-year-old got her first-ever car, a Jetour Ice Cream EV 2023 she named Blush.