You probably already noticed Kathryn Bernardo's gorgeous new hairstyle, but did you also happen to notice the outfit she was wearing?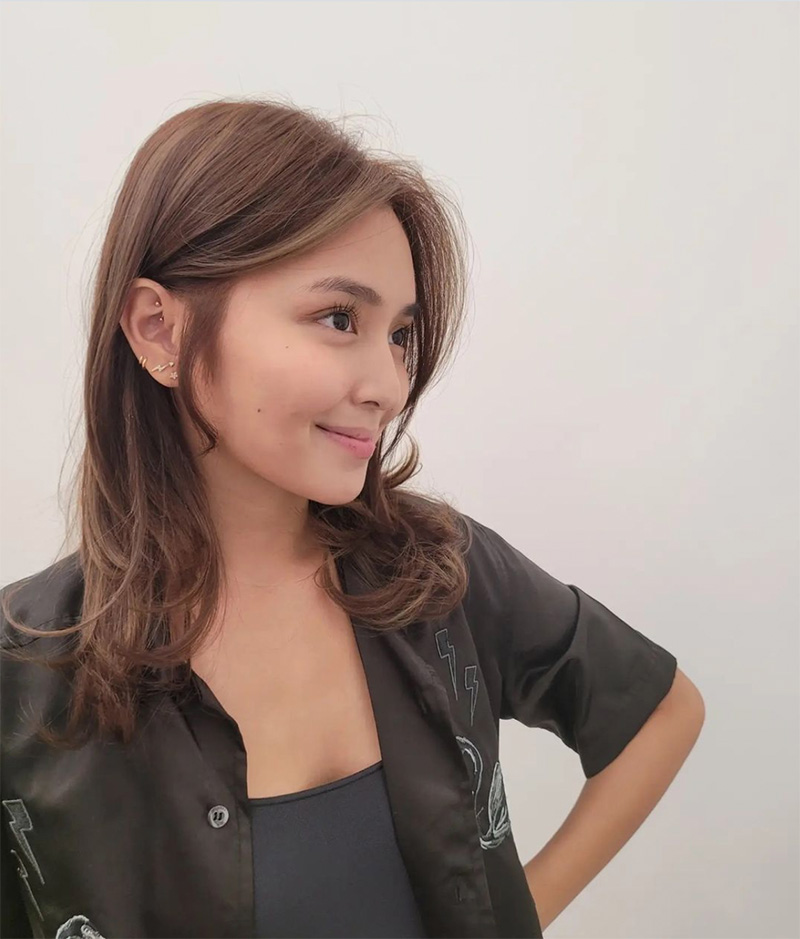 The actress was recently spotted at her go-to Korean salon Zero One Story, taking photos right after her latest hair makeover. But apart from her layered haircut, we can't help but also zoom in on her casual yet cool OOTD. Clad in a basic black tank top, a pair of denim cutoffs, and a short-sleeved button-down worn open, Kathryn looked effortlessly stylish as usual! But the real cherry on top? The shirt she's wearing is actually Daniel Padilla's!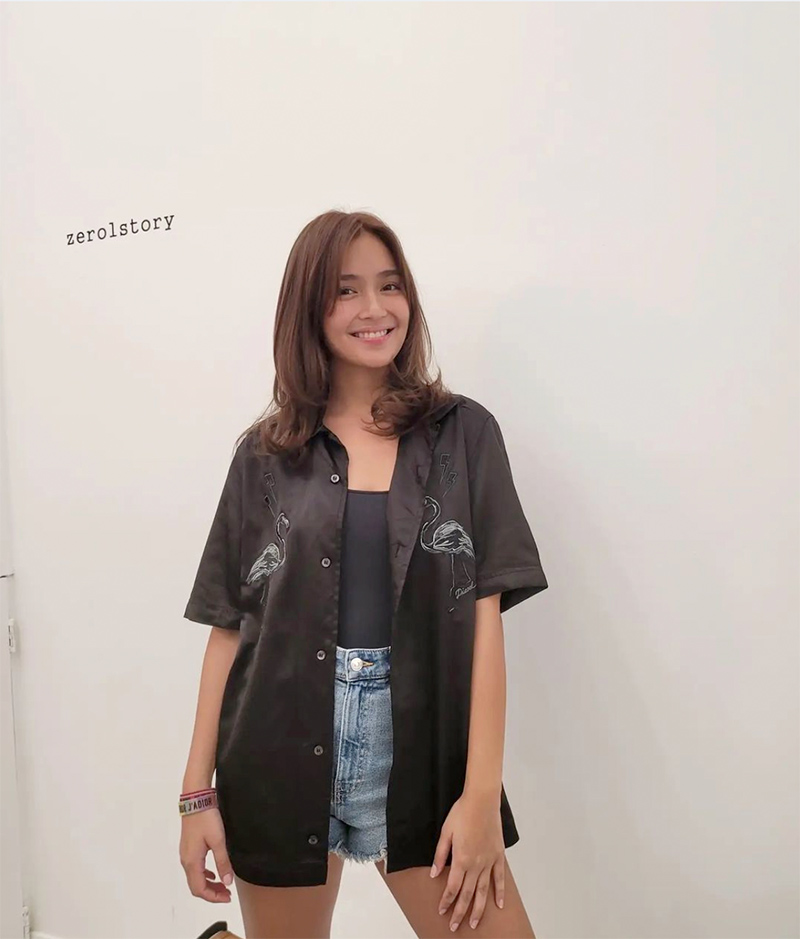 ADVERTISEMENT - CONTINUE READING BELOW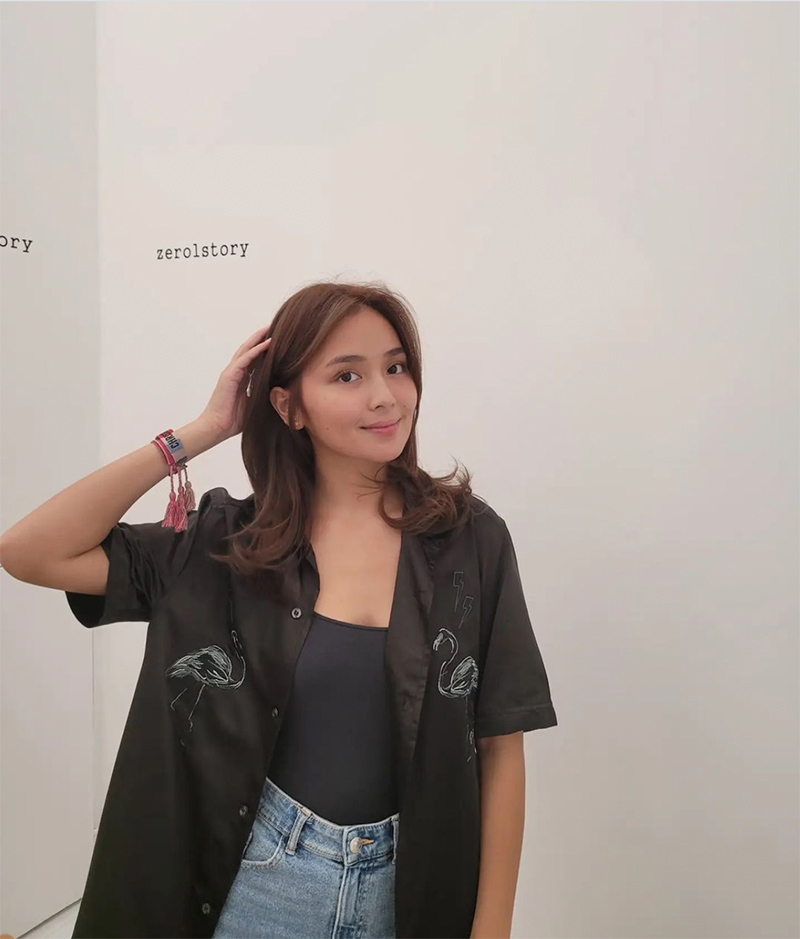 Yup, you read that right! Kathryn literally wore her boyfriend's shirt in this OOTD. Instagram fan account @thefordcouplestyle did the legwork and unearthed a photo of the actor wearing the exact same button-down. Check it out below: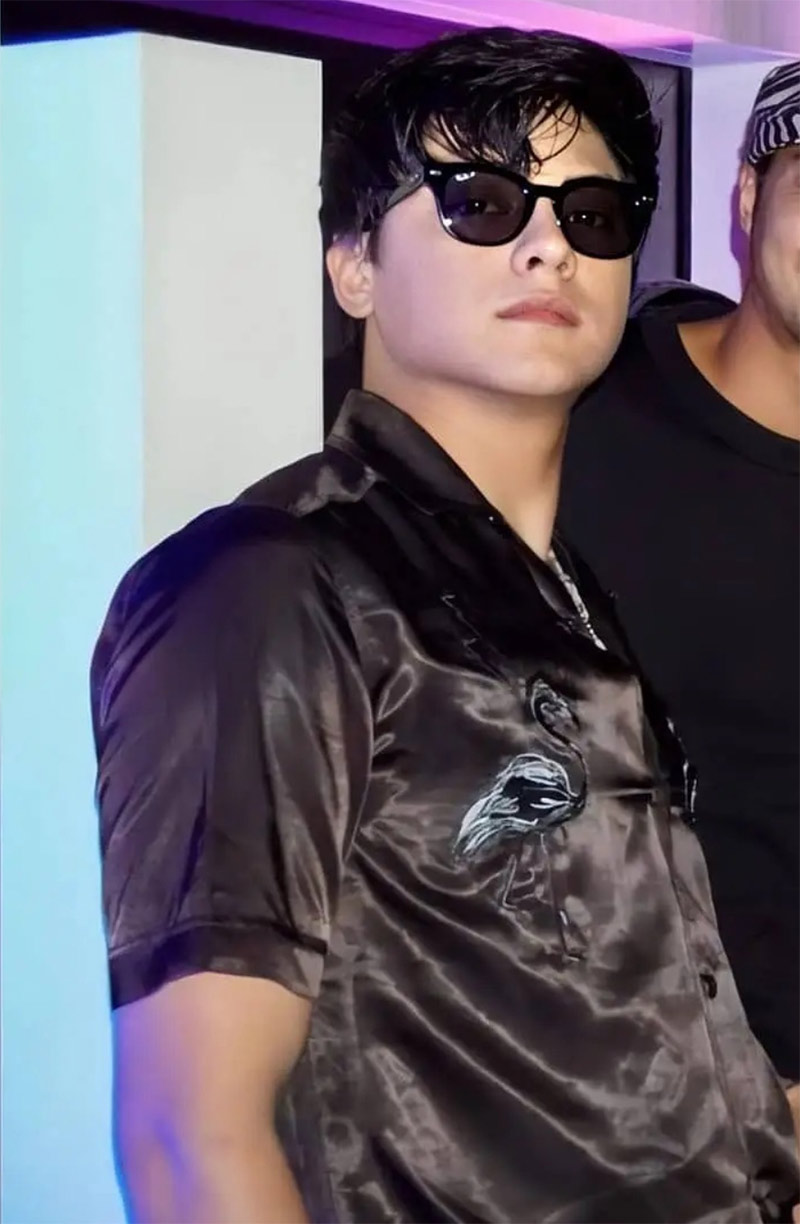 Aww. So cute, these two!
FYI, Daniel's black satin shirt with flamingo embroidery is from Italian brand Diesel. It retails for $165, or approximately P8200, according to the e-commerce site Dressin.com.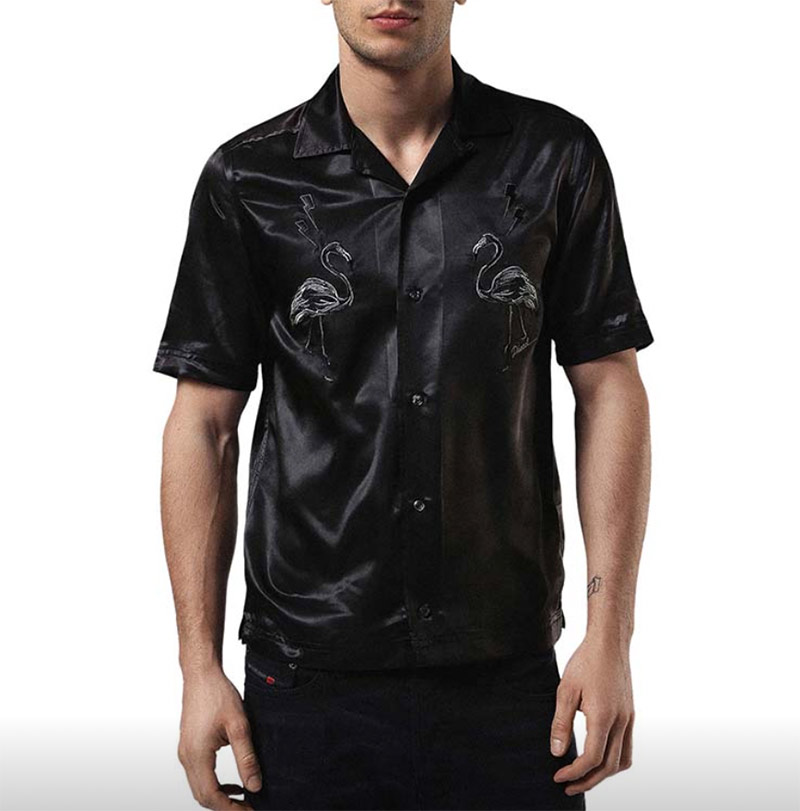 You know, just in case you're also planning to share a shirt with your special someone! You're welcome.