If you're looking for pieces that will add a pop of color and texture to your wardrobe, look no further than crochet tops! After the popular '70s trend made a comeback during the quarantine, it has made an appearance in trends once more. If you need more nudging to get one, crochet tops come in all colors and patterns, and they're special because they're handmade.
Below, we've rounded up local Instagram shops that produce the *cutest* crochet tops:
1. stitchedbydenise 
This shop creates the most adorable pastel-colored tops in both sleeved and sleeveless styles! We can't get over its knitted cardigan: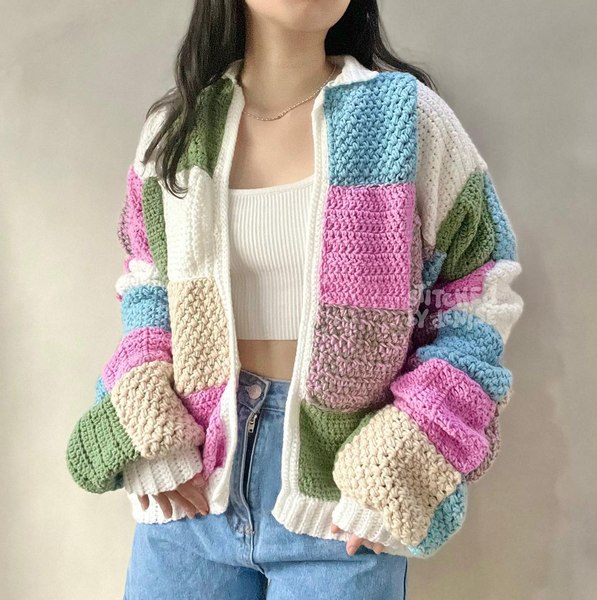 Its bestseller pattern is called 'Macaulay,' a dainty crop top with puffy sleeves, which you can recreate on your own if you buy the pattern guide in their shop!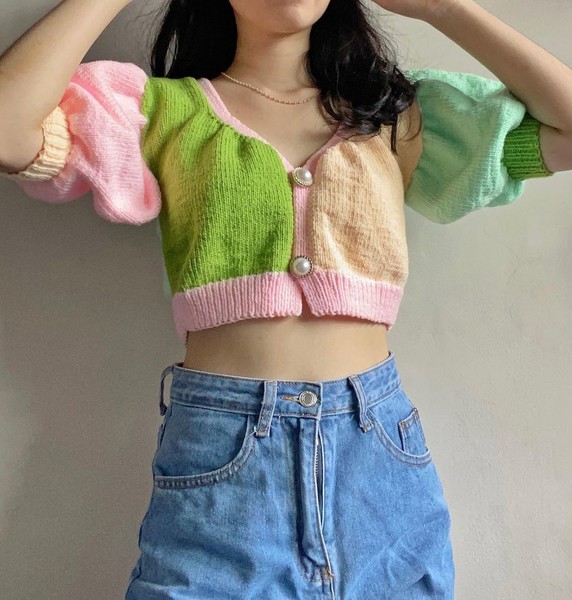 ADVERTISEMENT - CONTINUE READING BELOW
2. yala_stitched
Yala_stitched offers ~fun~ crochet tops in a style you never think you'd wear. Take for example, this crochet peplum top that has a spaghetti strap: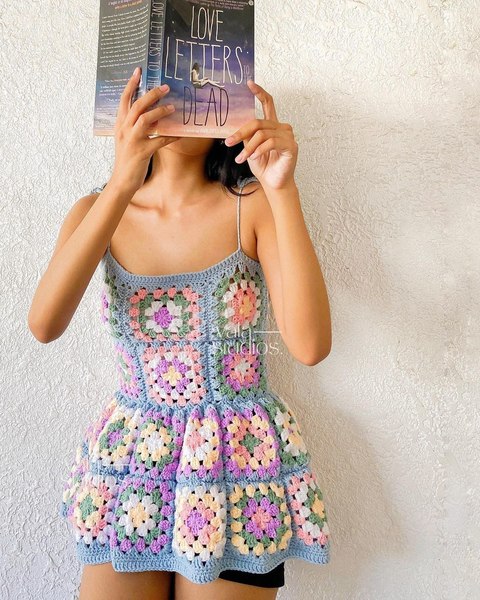 The 'Dorothea Puff Blouse' is among the shop's bestselling patterns, which features a V-neck style with Chelsea collars and puffy sleeves. According to the shop, the pattern is suitable for advanced beginners.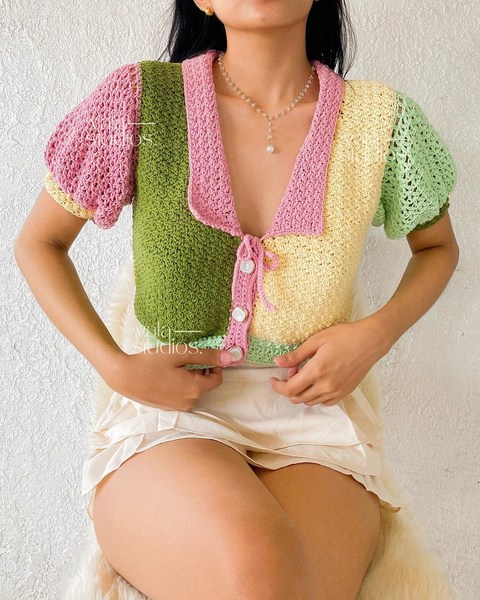 3. sunshinesandcrafts
If you're into floral patterns, check out sunshineandcrafts! This shop is an expert when it comes to crocheting bright floral patterns like this Daisy top: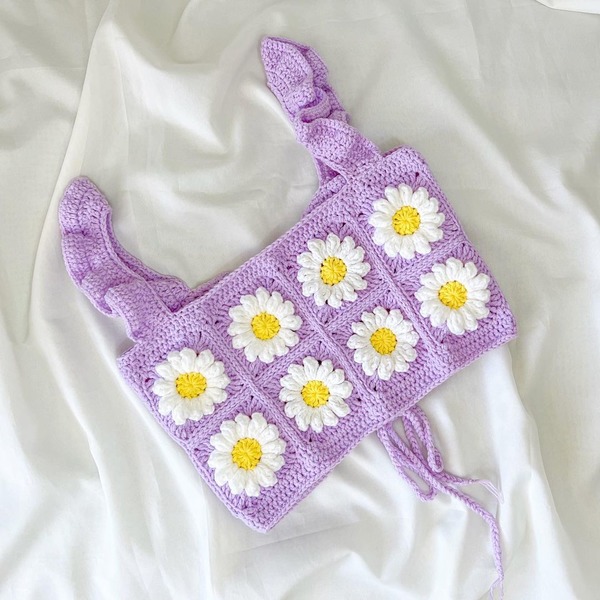 Another popular pattern from the shop is called the 'Leonor' top, a hanging crop top with intricate flower patterns on squares as a design: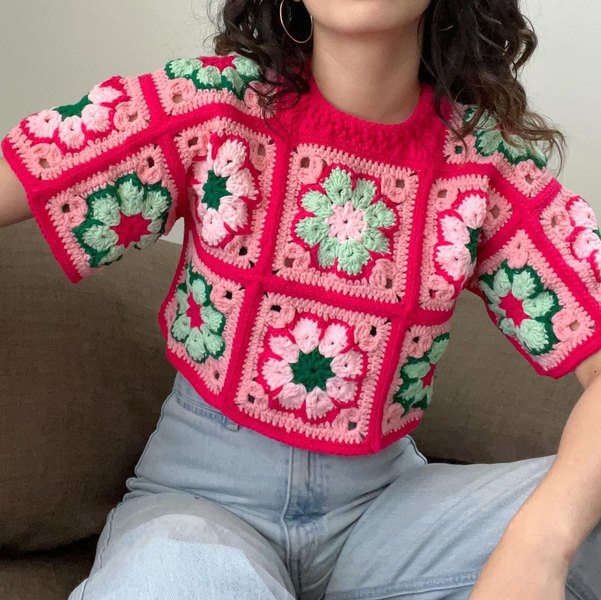 ADVERTISEMENT - CONTINUE READING BELOW
4. coraandcecilia
This list isn't complete without the ~iconic~ crochet butterfly top loved by celebs. Here's coraandcecilia's take on this popular crochet style worn by Kylie Versoza: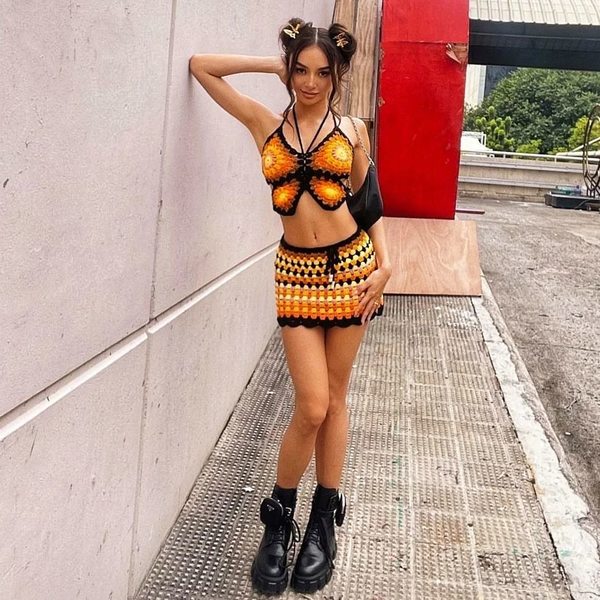 Cop this pastel crochet bikini top and cardigan combo worn by Chie Filomeno: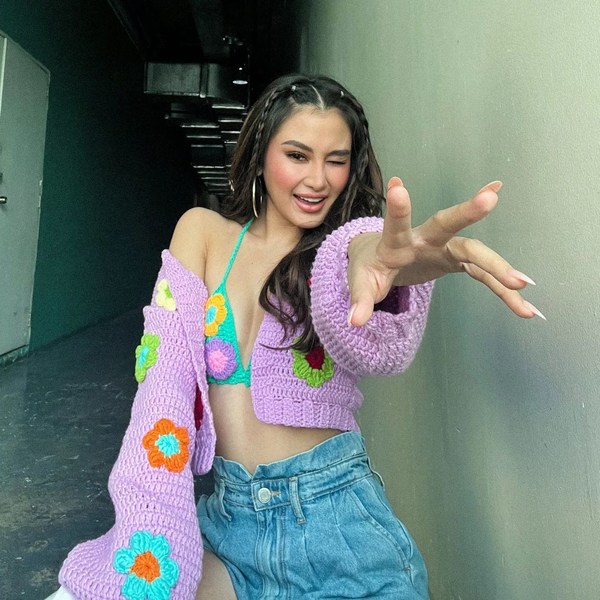 5. crochetcorner.ph
Going on a weekend getaway? Try wearing a crochet tank top at your next gala! You can find the perfect crochet bikinis and tank tops on crochetcorner.ph.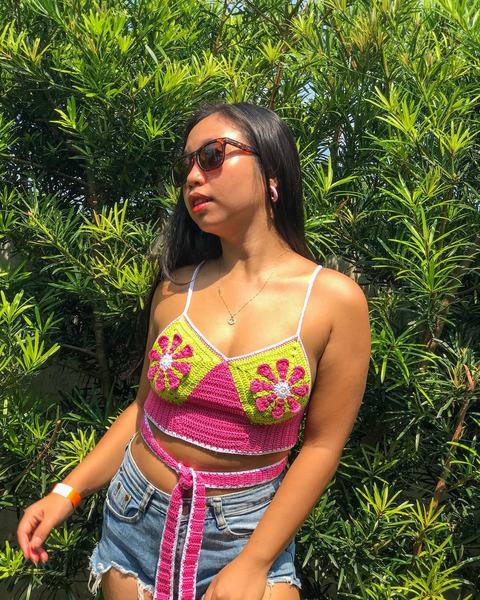 Bonus: they also have the cutest crochet frog bucket hat you can pair with your tank top.