Fashion is all about self-expression. And having a limited number of wardrobe pieces doesn't mean you have to limit your style options as well. The key is to learn how to be creative: experiment with your accessories and find out how these can suit your style.
For starters, here are five wardrobe staples plus two ways to wear each one.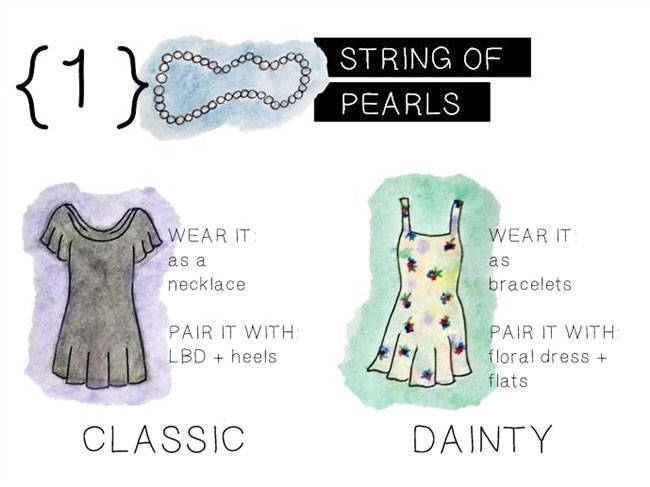 ADVERTISEMENT - CONTINUE READING BELOW
CLASSIC. Wear your pearls as a necklace and pair it with another wardrobe classic – the little black dress! The trick is to make the pearls the highlight of your outfit. The inspiration: Coco Chanel.
DAINTY. Loop the string of pearls around your wrist to create several bracelets. Wear your bracelets with a floral or candy-colored pleated dress (cardigan optional).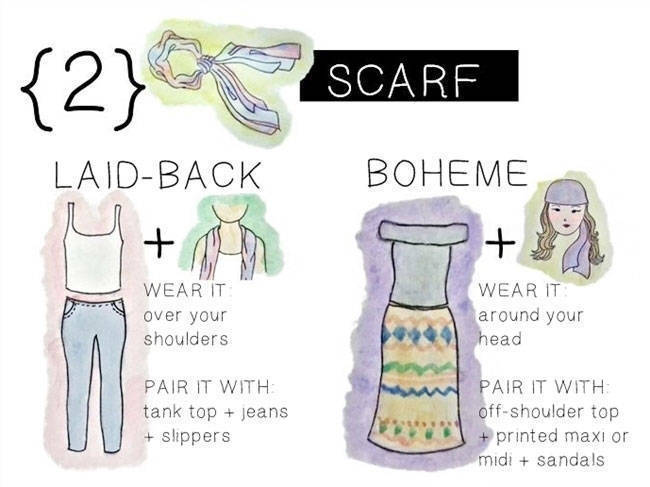 ADVERTISEMENT - CONTINUE READING BELOW
LAID-BACK. Go for a casual tourist look by pairing your scarf with a white tank top and jeans. Wear the scarf over your shoulders and let the ends dangle freely.
BOHEME. Accessorizing is the way to go! Wear it as a head scarf and pair it with ethnic prints and flowy fabrics. As a finishing touch, feel free to pile on those beaded necklaces and bracelets!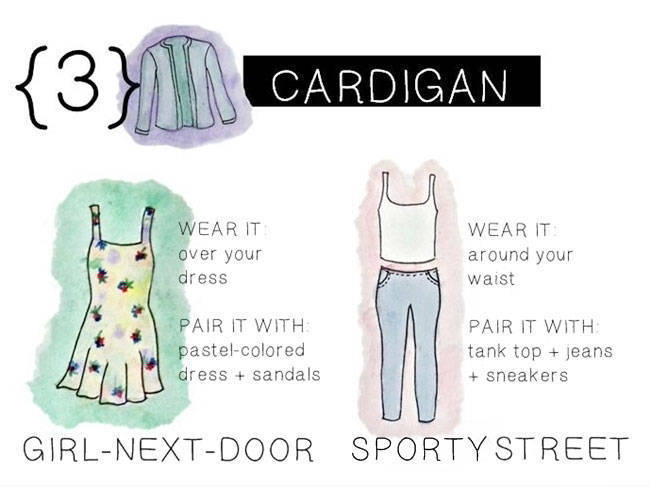 ADVERTISEMENT - CONTINUE READING BELOW
GIRL-NEXT-DOOR. The idea is sweet and preppy. Wear your cardigan over a flowy dress and pair this with sandals or flats. It's simple and classy at the same time.
SPORTY STREET. This style goes from workout wear to everyday gear. The basic style equation is simple: top + jeans + sneakers. Finish your look by tying your cardigan around your waist.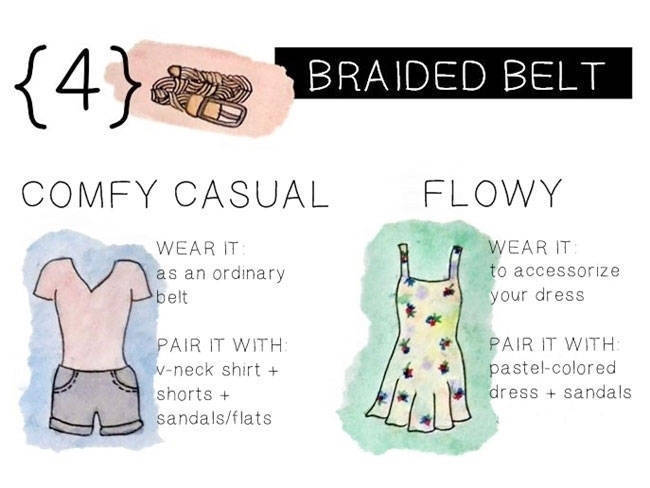 ADVERTISEMENT - CONTINUE READING BELOW
COMFY CASUAL. This is for the girls who prefer function over fashion. A braided belt looks good in almost any outfit, but the V-neck and shorts duo is the braided belt's classic partner.
FLOWY. A braided belt is a good way to accessorize a dress, too. Aside from added detail, a belt around the middle of your waist makes you look curvier!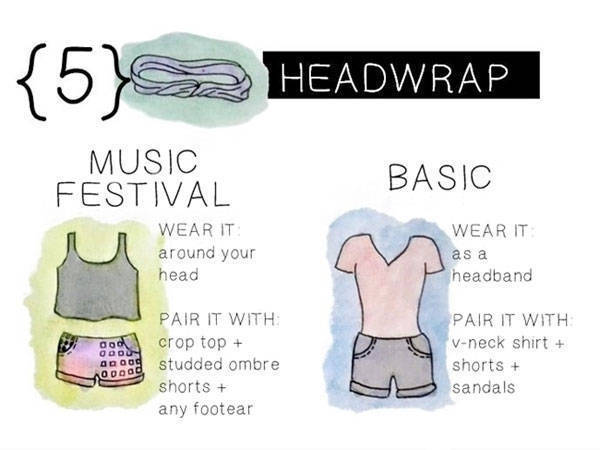 ADVERTISEMENT - CONTINUE READING BELOW
MUSIC FESTIVAL. Fashion-wise, going to a music festival means an all-out dress-up day. Add some spunk to your crop tops and studded shorts by ditching the usual flower crowns – go for a headwrap instead!
BASIC. Who says headwraps are only for high fashion? Wear yours as a headband and you may now match it with any outfit. You're welcome.