Fashion
How I Started: Branche
"Keep moving forward!"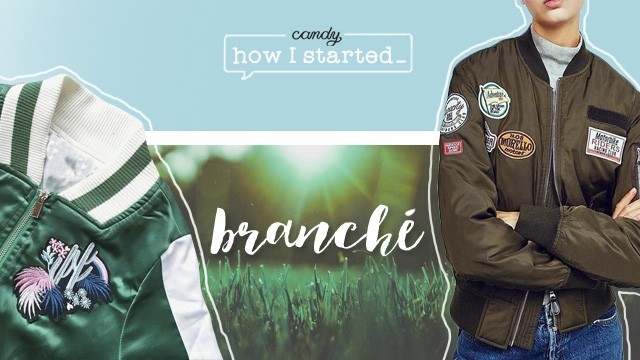 IMAGE Instagram | www.instagram.com/branche.ph ART Clare Magno
Working with a friend, a colleague, or a sibling in a business is nothing new, but working with your twin is a rare luxury sisters Jorina and Jolina Ungos got to do. Find out how these twins are able to get their online business running in this week's "How I Started."
How it started. "My twin sister and I were having our regular twin talk on the couch about building a business, and we just decided to finally turn our dreams and conversation into reality with Branché."
ADVERTISEMENT - CONTINUE READING BELOW
Why Branché? "Ready to wear pieces are the top must-have in everyone's wardrobe. So, we decided to cater to the every girl's basic need for clothing that are highly fashionable and trendy, too."
Young entrepreneur. "Being a young entrepreneur can be a little challenging, but being able to turn our dreams into an actual reality is life changing and fulfilling, which makes all the hard work worth it."
ADVERTISEMENT - CONTINUE READING BELOW
Drawing inspiration. "We draw our inspiration from the other fashion entrepreneur's styles and the growing fashion trends, too!"
ADVERTISEMENT - CONTINUE READING BELOW
Super twins. "We believe that "Trying to do it all by yourself is a recipe for failure." That's why my sister and I always work as a team. Because we're twins, I think running the business also became a lot easier because we have the same mindset and purpose for the brand."
ADVERTISEMENT - CONTINUE READING BELOW
Little challenges. "Because we spend a lot of time building the brand, we have less amount of time to spend with our family and friends, which is a major downside. But hopefully, we'll be able to strike the perfect balance between personal and work time"
Staying original. "One of our key actions in making sure that we're able to create brand exclusivity is by curating pieces that are rare and easily recognizable as Branché."
ADVERTISEMENT - CONTINUE READING BELOW
Entrepreneurial philosophy
"If you can't fly then run, if you can't run then walk, if you can't walk then crawl, but whatever you do, you have to keep moving forward." - Martin Luther King, Jr.
What's next? "Keep in touch with us to find out!"
ADVERTISEMENT - CONTINUE READING BELOW
To young budding entrepreneurs. The key to a successful business and a happy life is to find out what you're really passionate about and make sure that you''e willing to make a major commitment to it. At the end of the day, if you're doing what you love, you won't even feel like what you're doing is work. 
Know any young entrepreneurs? Leave a comment below and you just might see them on the site next week!
While there is still a long way to go, it's become so much easier to find like-minded people who share the same cause.
It's a game for those who love to play around and break the rules.
Truth is, you don't need to spend a lot to achieve the feed of your dreams or build your portfolio.
Now's your chance to give back.
What's 'savings?' We only know 'merch.'
Feel good by smelling good, without shelling out a big chunk of your allowance!
Ward of the bad juju with the auspicious color red and the happy mouse.
Geraldine is part of Candy Rookies 2020, a group of influential and aspirational college students handpicked to represent #GenerationCandy in the year to come.
Looking to sport the long-haired look?
It's actually not an either-or situation.