Shopping is fun. Walking around and getting complimented on your new, absolutely popping outfit is one of the best feelings ever. However, it's also pretty sinful, if you think about it too much. If you want to shop without all the stress of maxing out your credit card, then take a stroll down España with your friends and marvel at all the choices available for you in all of its quaint ukay-ukay stores just waiting to be explored.
Start out with the basics. (striped shirt: 70)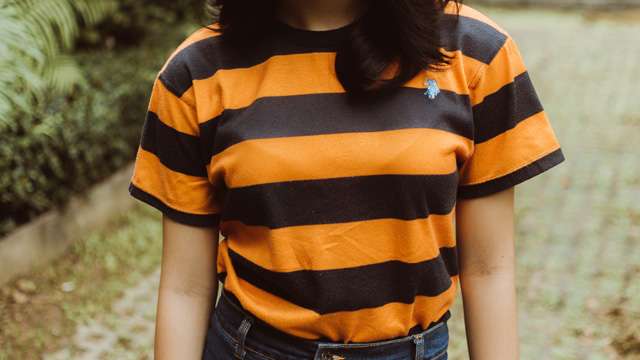 ADVERTISEMENT - CONTINUE READING BELOW
If you're new to thrift shopping, start at square one. Look for a simple, cute shirt that'll look great for the days when you don't really have the luxury of time to get dressed.
Start experimenting. (flared sleeves: 50)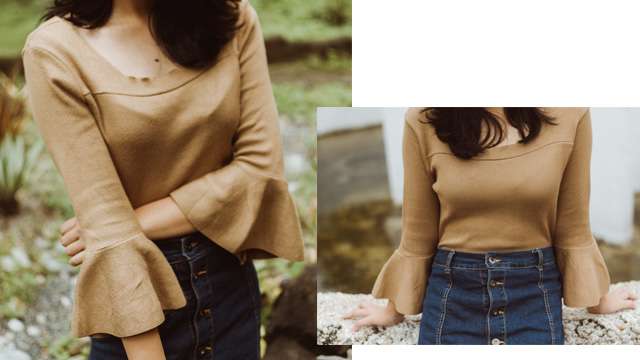 Trying out a new style is much easier to do when it's cheap. When you go to expensive, high-end stores, it can be hard to buy things out of your comfort zone, because why spend so much money on something you're not even sure you can rock? Thrift shopping means having a large variety of clothes await you, without the fear of spending too much on something you might wear so little.
Accessorize! (yellow cap: 35)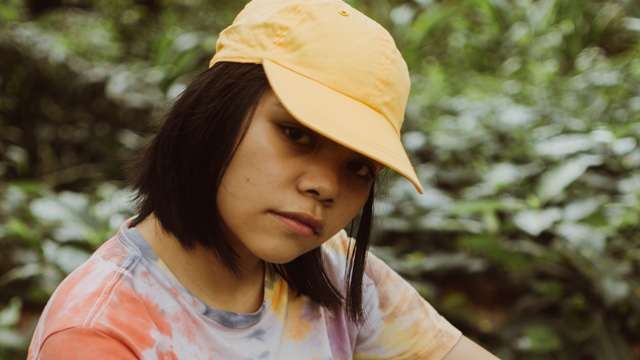 Buying accessories are hard, especially when a single hat or scarf may cost you an entire month's worth of allowance. Ukay-ukays sell accessories such as hats and bags at extremely low prices, and often even have promos like "buy one, get four," or have their items at half off.
ADVERTISEMENT - CONTINUE READING BELOW
Get ready for the ber months to come. (striped sweater: 135, floral sweater: 135)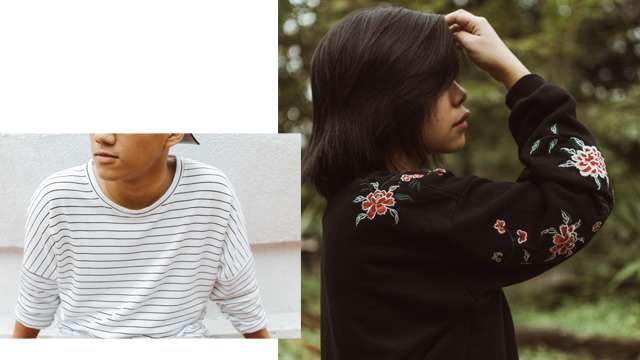 Shopping for outerwear (i.e. jackets, sweaters, hoodies) can be an absolute pain for your wallet. A lot of the time, these items are priced at thousands of pesos, money a lot of people just can't afford to spend. For the upcoming ber months, try going to a thrift shop and seeing just how many cute coats and jackets your one thousand pesos can get you.
ADVERTISEMENT - CONTINUE READING BELOW
Add a pop of color to your wardrobe. (tie-dye shirt: 70, red coke shirt: 90)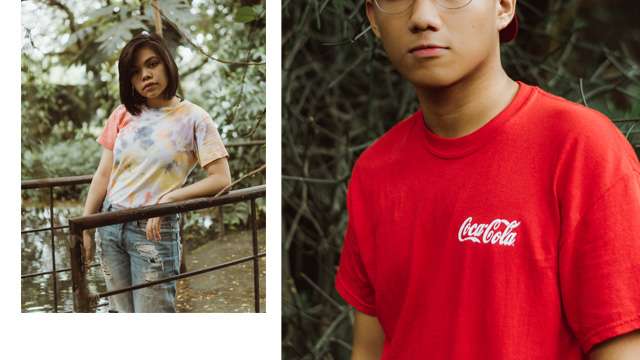 A lot of us tend to shy away from the bold, bright, flashy colors that we see in stores. The blinding hues of red, yellow, and orange are colors we often replace with more subtle, calmer tones of black, or gray at times because it's safer, other times because it's cheaper. Going to a thrift shop means—as earlier stated—you have the free range to experiment with what to wear, and with what to flaunt.
ADVERTISEMENT - CONTINUE READING BELOW
Yes, like all things, going to an ukay-ukay instead of a mall has its downsides. You have to wash everything you buy before wearing them, and you don't have the luxury of being surrounded by air conditioners or employees that do everything you ask of them. However, if you're trying to live a more simple lifestyle, then why not try going to a thrift shop the next time you're itching for a new outfit? 
Photos Myron Anarcon Models Kristine Malonzo, Francis Loja, and Gaby Agbulos