Donny Pangilinan and Belle Mariano have won over thousands of loyal fans with their natural chemistry and swoon-worthy moments. While we certainly acknowledge the tandem's talents on stage, we can't help but rave over their off-screen style. In case you haven't noticed by now, these two stars are pros at wearing coordinated outfits, and their latest couple OOTDs in America are all the proof you need. Neutral tones and casual pieces have been their tried-and-tested go-tos, but they'll also rock something a little bolder when the situation calls for it.
So if you're searching for some style pegs to guide you and your beau, look no further than DonBelle. Ahead, check out eight times Donny and Belle wore the cutest coordinated outfits during their U.S. trip: 
1. You can never go wrong with a classic black and white ensemble, especially when you're a low-key couple. Take it from Belle and Donny, who look stylish yet effortless in this couple outfit.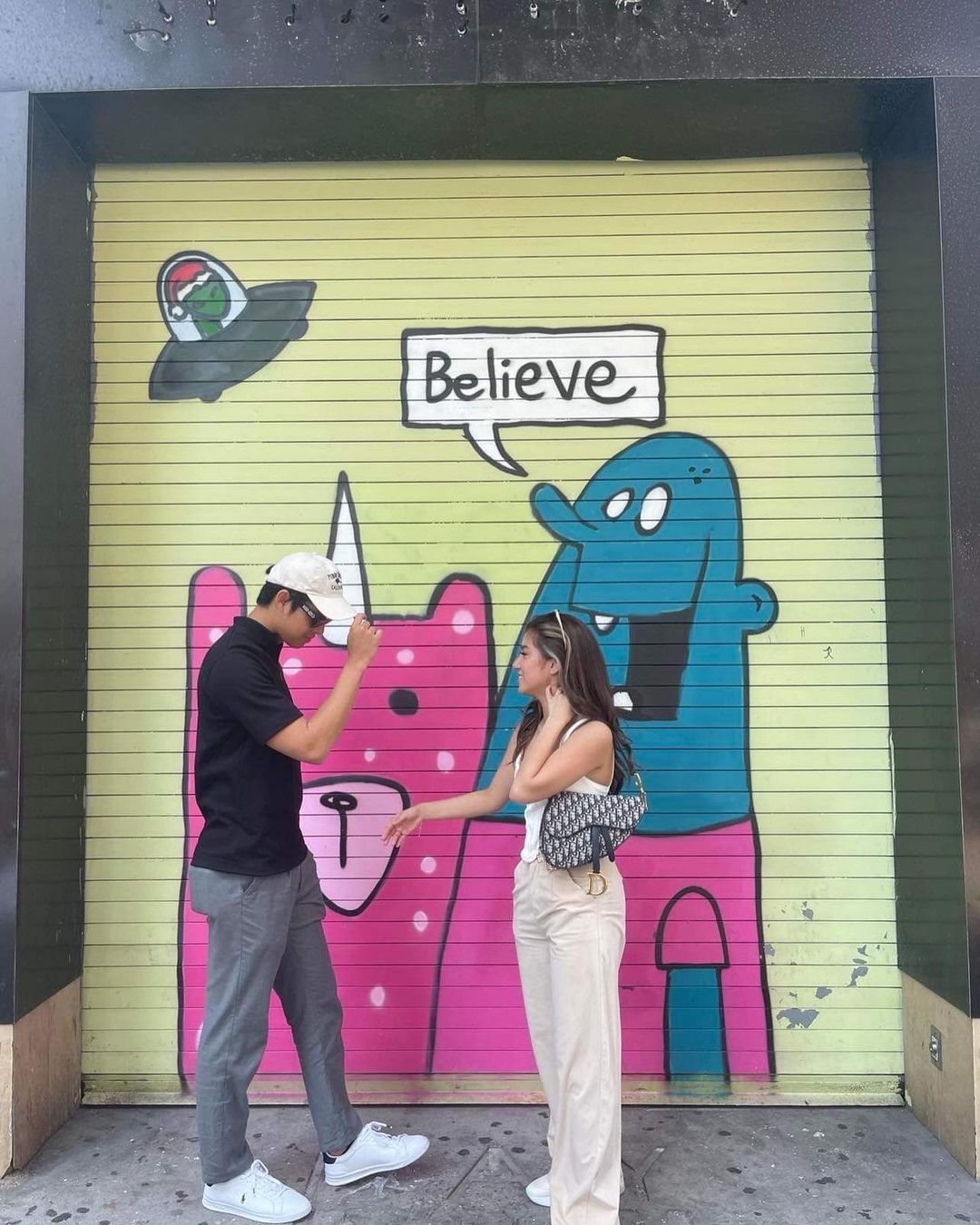 ADVERTISEMENT - CONTINUE READING BELOW
2. It seems like Belle and Donny are obsessed with neutrals, and we totally don't blame them! Donning earth-toned hues will instantly make you and your special someone look ultra-chic, just like this love team.
3. Sticking to the same neutral color palette, the couple bundled up in style for San Francisco's cold weather. Take this as your sign to buy matching khaki jackets with your beau!
4. FYI, you don't have to wear the exact same colors to look cohesive with your S.O. As Belle and Donny demonstrate, you can also try contrasting hues!
5. When in doubt, go all-white. It's a fuss-free way to look classy and ~expensive~.
6. Here's another example of them wearing different colors. Again, they opt to wear similar shades that complement each other.
ADVERTISEMENT - CONTINUE READING BELOW
7. Belle's pastel blue dress is ultra-pretty as is, but Donny's matching white shirt makes the piece stand out further! And even though she went for a pop of color, the accents of her dress still match Donny's monochromatic hues.
8. If you need an instant mood booster, don't be afraid to experiment with bright hues. DonBelle's tip: Balance out a colorful top with neutral pants!