Be a real-life Cinderella by transforming a humble shirt into a gorgeous dress! You don't even need a fairy godmother to do it for you!
What you'll need:
Your dad's oversized shirt
Brooches
What you need to do:
Wear the shirt with the collar hugging your upper chest area. (Make sure the shirt you choose is loose on you so it won't be hard to fit into the collar!)

Using the sleeves of the shirt, make a tight knot in the shirt's torso part.
To add extra oomph to your instant dress, pin brooches on the side. Get these super kawaii animal brooches from www.artwine.multiply.com.
ADVERTISEMENT - CONTINUE READING BELOW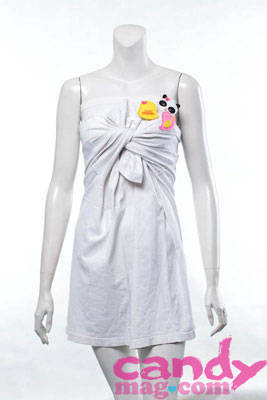 ADVERTISEMENT - CONTINUE READING BELOW