What you'll need:
Foam rubber
Scissors
Double-sided tape
What you need to do:
Draw an 8-shape similar to the picture shown in the slideshow below. To make a bracelet, you may need around 7 pieces of this shape. A choker-type necklace may require around 16 links.

TIP: Having fun? Cut out more links to make a belt!


Carefully cut the shapes using your outline as guide.
Connect two pieces together by inserting one bend to the hole of another piece.
Repeat the third step until the last piece. Securely close the last link with double-sided tape.
ADVERTISEMENT - CONTINUE READING BELOW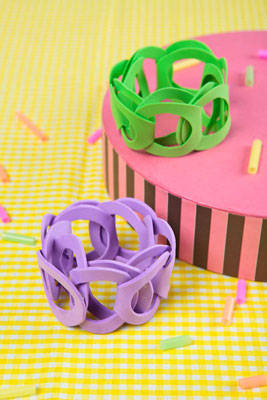 ADVERTISEMENT - CONTINUE READING BELOW