Fashion
DIY Project: Decoupage Booties
Looking for ways to breathe new life into your worn and tattered footwear? Here's an easy DIY tutorial you can try this sem break!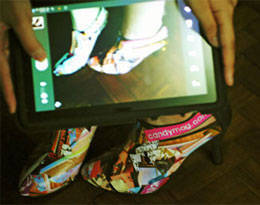 Browsing through your shoe rack, you find a dull pair that you haven't used in a while. On the other side, you spot a mountain-high pile of old magazine issues. What to do? Instead of throwing them all out, make use of them both and decoupage your shoes. Not only will you save money, but you'll also create a pair of shoes that expresses your creativity and shows your interests. (Just don't make the mistake of walking in the rain in them!)
<>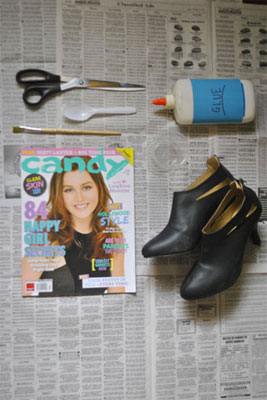 The kind of wholesome content we all love to see.
Being away from each other teaches you to cherish every moment together even more.
Your Moon sign is all about your most intimate feelings, fears, and desires.
Gotta stay cool, fresh, and iwas pawis.
Remember the show Codename: Terrius when it was aired on ABS-CBN?
At 23, he is the youngest elected mayor in the country.
Rest in peace, Coach Aric.