What you'll need:
black garter
Velcro
safety pins (make sure it a bit bigger that the garter)
needle and black thread
scissors
What you'll need to do:
Put the black garter around your waist to measure how long the belt should be. Cut the garter around 4 inches longer that the actual length to give space for the velcro.
Insert the safety pins in the band making sure that it's in a single pattern.
TIP: Keeping a few pins in the middle will give your belt a nice metallic accent. But you can have fun and cover the whole thing with safety pins!
Cut a 4-inch piece of velcro. Stitch the pieces on opposite ends of your belt with black thread.
ADVERTISEMENT - CONTINUE READING BELOW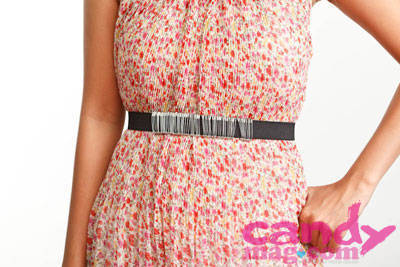 ADVERTISEMENT - CONTINUE READING BELOW