What you'll need:
animal print cloth
chain (around 120cm long)
needle and thread
scissors
pliers
What you'll need to do:
Cut a strip of animal print cloth about 5 inches wide and 120cm long.
TIP: If you don't want your cloth to fray, pass it quickly though a flame. Be extra careful though!
Insert the strip of cloth in and out the loops of the chain.
When you're done, connect the ends of the chain with pliers. Stitch the fabric together with small stitches.
ADVERTISEMENT - CONTINUE READING BELOW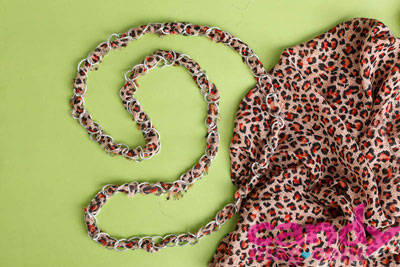 ADVERTISEMENT - CONTINUE READING BELOW