What you'll need:
leggings
bleach
basin
plastic gloves
What you'll need to do:
Soak the leggings in a basin with around a cup of water.

TIP: There's really no specific measurement of water and bleach in this project. All you'll need to know is more bleach and water means more lighter parts.
Pour bleach on the soaked leggings. 2-3 teaspoons of bleach will make a nice cloudy effect.

TIP: Black leggings may not lighten as nicely because it turns into a rusty brown color since manufacturers make a very, very dark brown for their blacks.
Scrunch up the fabric to help make the bleach seep into different areas of the leggings. Make sure to wear plastic gloves in this step!
Leave to dry for about 3 hours. Wash it first in soap and water before wearing it!
ADVERTISEMENT - CONTINUE READING BELOW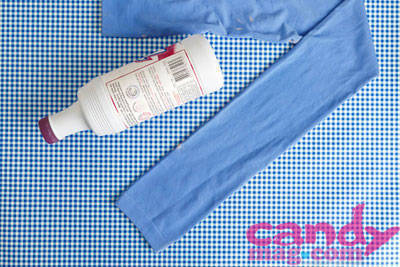 ADVERTISEMENT - CONTINUE READING BELOW