What you'll need:
Cloth
Needle and pins
Thread
Thin string
Beads
Scissors
What you need to do:
Cut a piece of cloth around 8-inches in width and 11-inches in height.
Place the string near one of the longer edges. Fold the cloth over it then secure with pins.
Handstitch the folded cloth to hold the thread loosely inside it.
Tip: Stitching with the help of a sewing machine will make this project extra fast and extra strong too! But be sure to ask help from your mom if you're not familiar with using it.
Fold the cloth in half with the wrong side up. Then handstitch the edges to enclose the pouch.
Turn the pouch inside out. Notice that the stitches are now out of sight!
For an extra flair, insert wide-holed beads into your string. Then keep the beads in place by making a knot near the tip of the cord.
ADVERTISEMENT - CONTINUE READING BELOW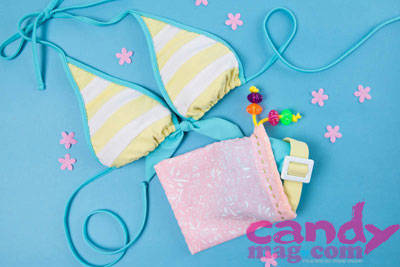 ADVERTISEMENT - CONTINUE READING BELOW