According to Fashionising.com, a detachable collar "is a jewel for the wardrobe and adding this element to an outfit is like varnishing your antique furniture—not obligatory but always appreciated." In short, the unique accessory adds character and quirkiness to any outfit. Whether your style is a little manly or sweet, detachable collars will surely add that extra glam to your look.

Detachable collars can be worn in different kinds of outfits. From a plain white tank or tee paired with denim shorts or a pastel and floral dress-it's all a matter of finding the perfect kind of collar that fits your style and personality. You can choose amongst a wide variety of detachable collars-from sequinned or embellished to animal prints or bright colors. The possibilities of creating a new look with detachable collars are endless!

See what detachable collars lovers have to say and see the different collars available in the local market.


ADVERTISEMENT - CONTINUE READING BELOW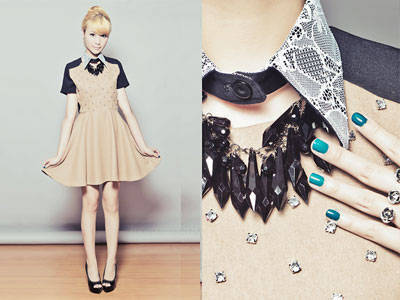 ADVERTISEMENT - CONTINUE READING BELOW