The -ber months are here, which means that Christmas is just around the corner! And what better way to rev up your Pinoy holiday spirit by starting to make DIY gifts for your friends and loved ones? As preparation for the season ahead, we'll be giving you great ideas on how to make cute, little gifts that won't make a big dent in your gift budget.
To start off our crafts series, here's a great accessory you can make for your ring-crazy friends! The budget for each ring can start from as low as P20. No kidding! These are ideal gifts for your barkada, classmates, and a whole barrage of cousins. You can make dozens of rings in mere minutes. The key is just to find the perfect trinket that will fit the personality of the person you're giving the ring to!
Browse the slideshow for the materials and instructions on how to make your rings. Happy crafting!
ADVERTISEMENT - CONTINUE READING BELOW
ADVERTISEMENT - CONTINUE READING BELOW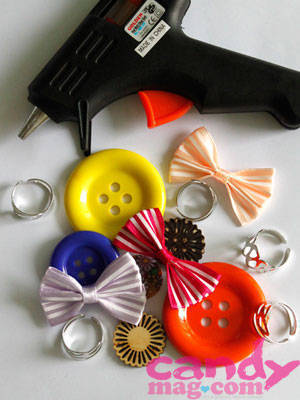 ADVERTISEMENT - CONTINUE READING BELOW