If you have left over buttons from doing this ring project, then string them onto chains along with a few other baubles to make these colorful necklaces!
If you buy the materials in bulk, your P500 can go a long way. You can make dozens of necklaces! With your nifty craft skills and imagination, necklaces with materials worth around P50 per piece will look like they were bought at a store for hundreds of pesos!
You can go wild and creative! Choose buttons of different sizes, colors, and textures! Play with the placement of the buttons. Use them sparingly for a simple yet playful piece. Or use lots and lots of buttons and chains to achieve a piled on, jumbled, and chunky neckpiece. Mix and match trinkets until you find the perfect look that will suit the person you want to give the necklace to.
For sure, these colorful accessories would make great additions to your friends' collections!
ADVERTISEMENT - CONTINUE READING BELOW
ADVERTISEMENT - CONTINUE READING BELOW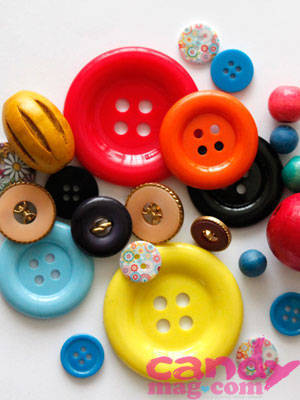 ADVERTISEMENT - CONTINUE READING BELOW