One of the highlights of high school is none other than prom night! And for good reason, this school dance has been the topic of too many teen rom-coms to name. Besides a wedding dress, we're sure the second most daydreamed dress young girls have is the one they'll wear for prom. It's one of those special events that you'll be taking lots of pictures of and looking back fondly on one day, so the search for the perfect prom dress that won't have you cringing in the future is vital! 
So whether you're going dress shopping or having one custom-made, fret not! Luckily, we've rounded up a few classy and timeless prom dress ideas to help you gain inspiration for your big night. Keep on scrolling below!
LOOK: 12 Classy and Timeless Prom Dress Ideas
1. Strapless sheath dress with slit
If you're a minimalist gal, you can definitely rely on a sheath or column dress to make you looking stunning for this special night. However, this fuss-free dress needs to be well-tailored to you to achieve its highest impact. Focus on getting the tube neckline fit securely to highlight your décolletage and its bodice fit yet it should have enough room so you can move freely. Add a high slit so you can easily dance in it, and of course, for a sultry take on this simple gown silhouette.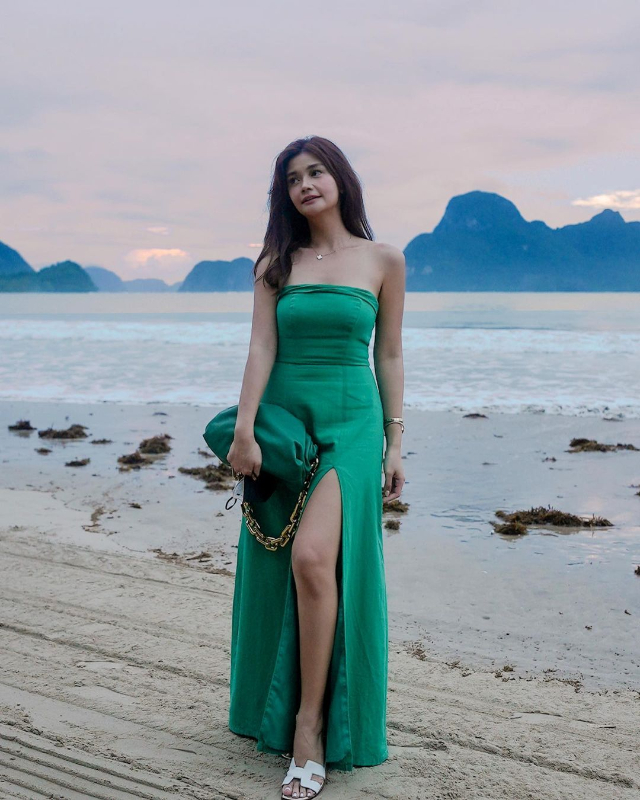 ADVERTISEMENT - CONTINUE READING BELOW
PHOTO BY INSTAGRAM/VERNENCISO
2. One-shoulder ruched dress with slit
For a night you'll remember, go for a one-shoulder dress with a ruched detail. Not only does this dress flatter your form as it hugs it in all the right places, it also gives you freedom to dance the night away without restrictions.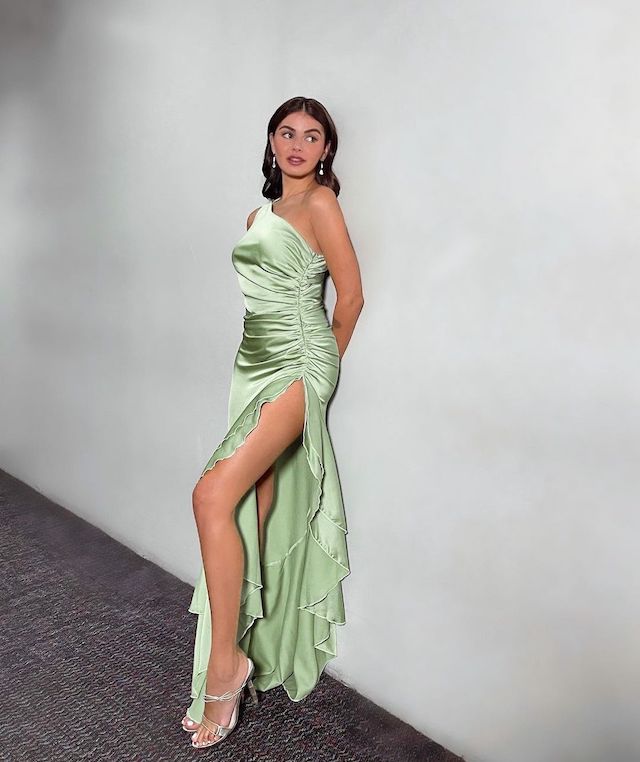 PHOTO BY INSTAGRAM/JANINEGUTIERREZ
3. Low-back dress with slit
If you want to channel your inner hubadera for a formal event, try a low-back gown with a high slit. This way, you can show off just the right amount of skin while still keeping it school-appropriate. Now all you need to do is don your highest pair of heels and minimalist trinkets, and you're good to go!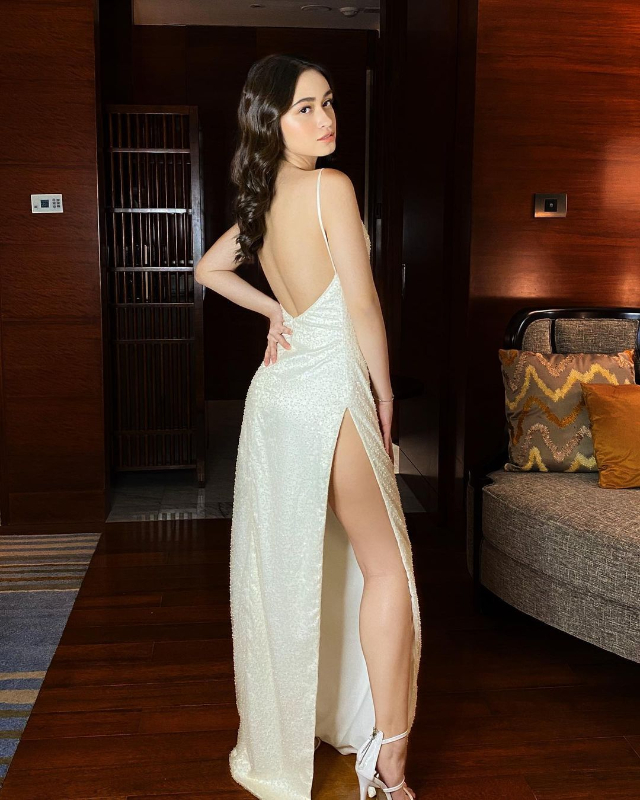 PHOTO BY INSTAGRAM/ANGELINAISABELE
4. Sequined dress
Prom is the night to sparkle—literally and figuratively. A frock covered in sequins is just what you need to feel glamorous on this very special night. When going for such a glitzy gown, make sure to keep your accessories at a minimum since your dress so it doesn't take away the focus from your frock.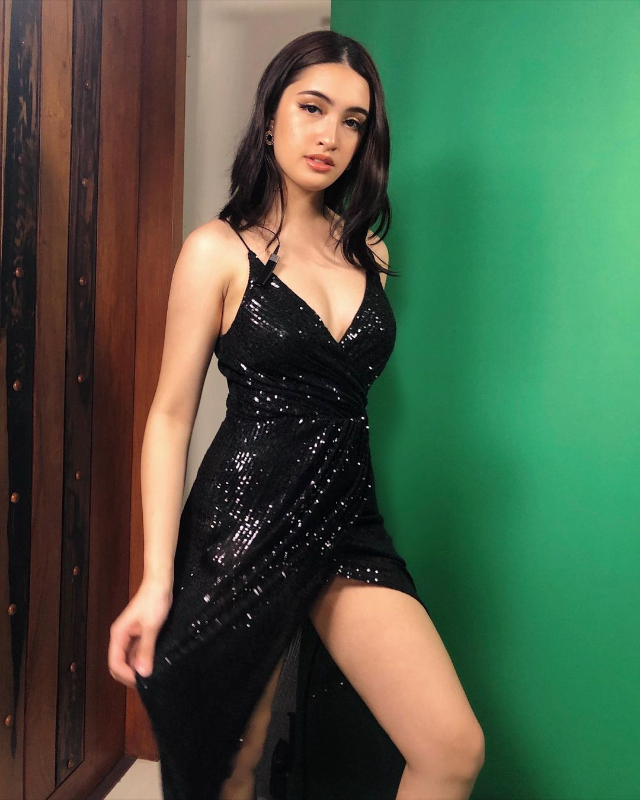 PHOTO BY INSTAGRAM/SAMCRUZM
5. Fitted halter dress
Neutral prom looks can definitely be a thing and this look just proves it! Stand out by opting for a halter neckline and a fitted bodice to highlight your figure. Pair it with a white handbag and necklace and you've got yourself a chic monochromatic ensemble.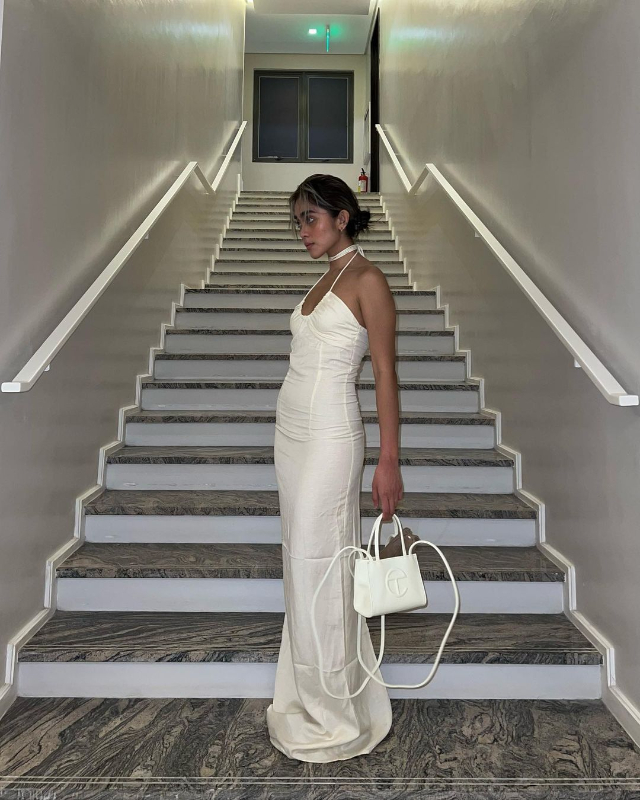 ADVERTISEMENT - CONTINUE READING BELOW
PHOTO BY INSTAGRAM/IDAANDU
6. Ankle-length dress with bow
While solid colors are always a good idea for a prom dress, why not add some more oomph by embellishing it with a statement-making bow? And while this may not be everyone's cup of tea, it's certainly worth giving a try if you're looking for something more experimental.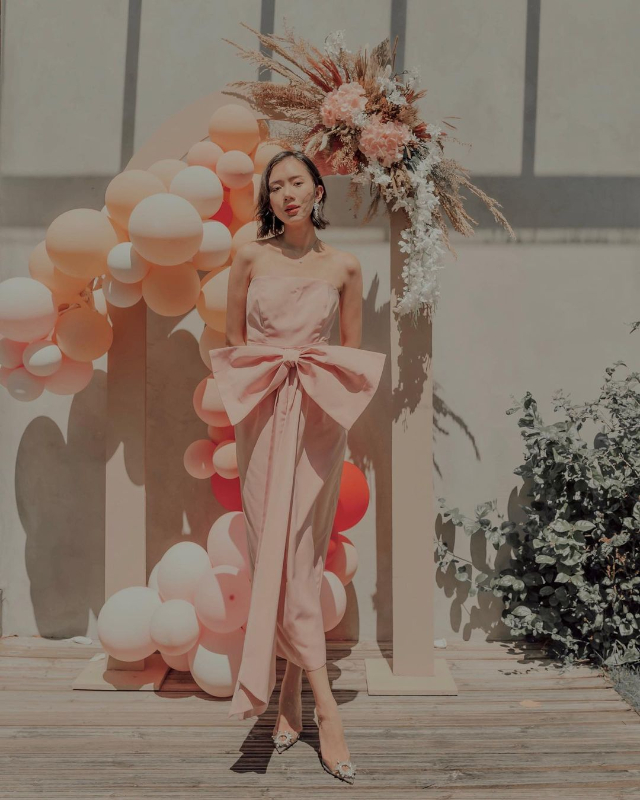 PHOTO BY INSTAGRAM/ITSCAMILLECO
7. Plunging dress
As long as you're sticking to the dress code, baring an appropriate amount of décolletage at prom is perfectly alright! And if you want to cinch in your waist further to keep twirling on the dance floor, then adding a long wrap-around belt is your best bet.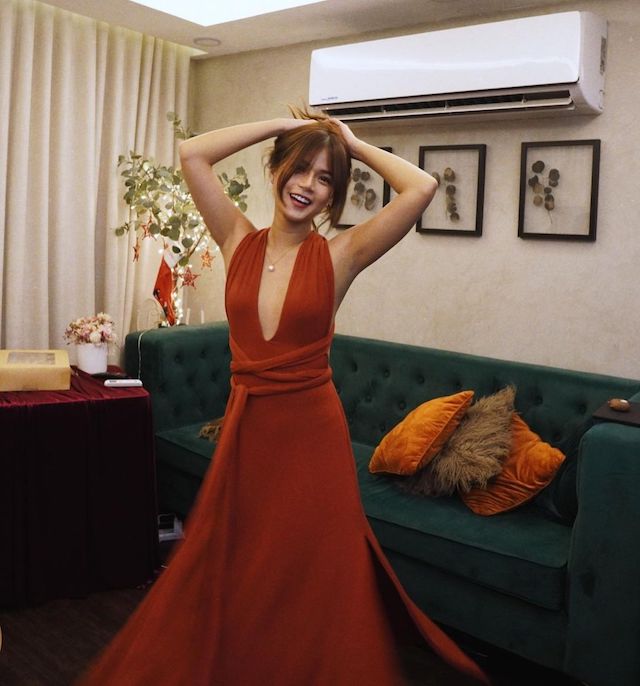 PHOTO BY INSTAGRAM/MARIESTELLER
8. Long-sleeve tea-length dress
Who says you can't wear long sleeves to prom? These types of dresses are so timeless and definitely give off a vintage vibe about them. The ankle-grazing hemline also makes it easier to walk around without having to worry about tripping on your skirt!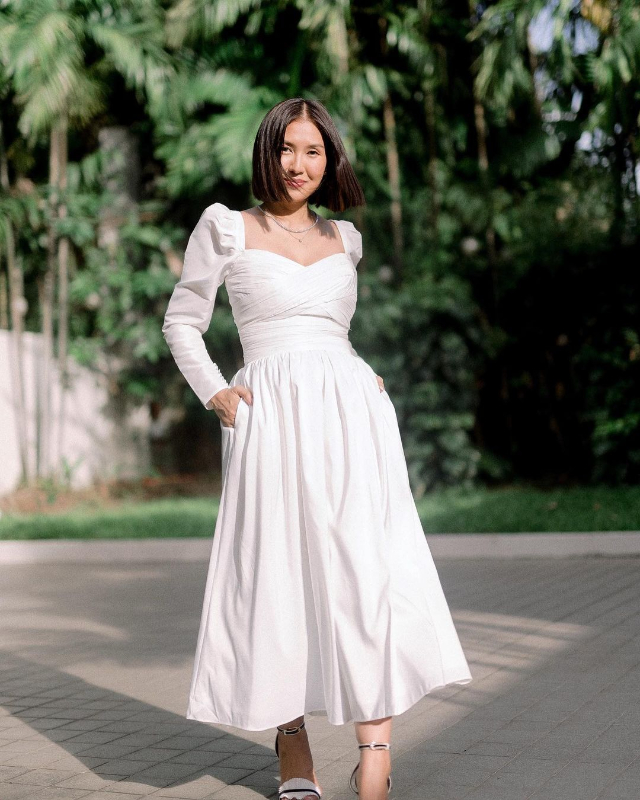 PHOTO BY INSTAGRAM/LIZZZUY
9. Draped white dress
A draped dress evokes a romantic feeling about them, making you feel like Juliet as you dance with your Romeo during prom. Team it with accessories in the same hue to keep your look tasteful and polished.
ADVERTISEMENT - CONTINUE READING BELOW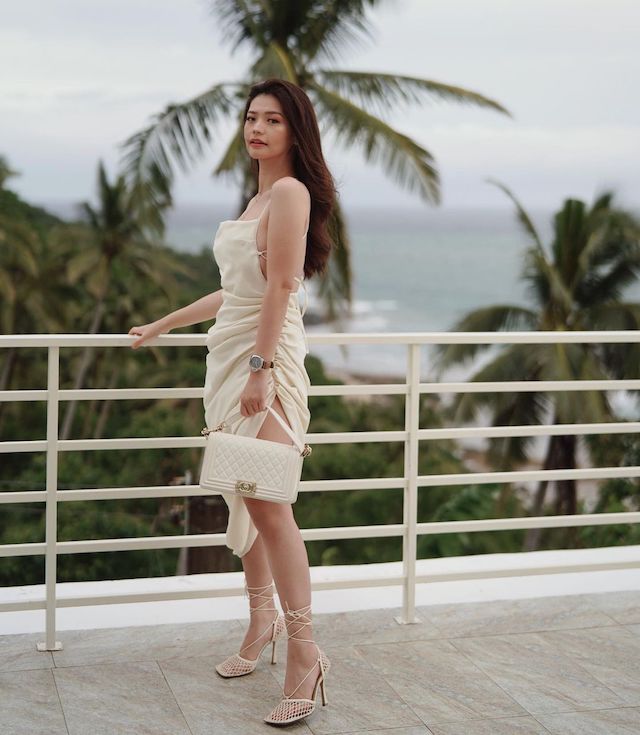 PHOTO BY INSTAGRAM/VERNIECENCISO
10. Two-piece silk set
While not exactly a dress per se, a two-piece coordinate set makes the cut for formal wear! Silk always elevates any dress to make it feel more dressy than it is. What's even better about a two-piece set is that you can wear the top or bottom on other occasions apart from prom!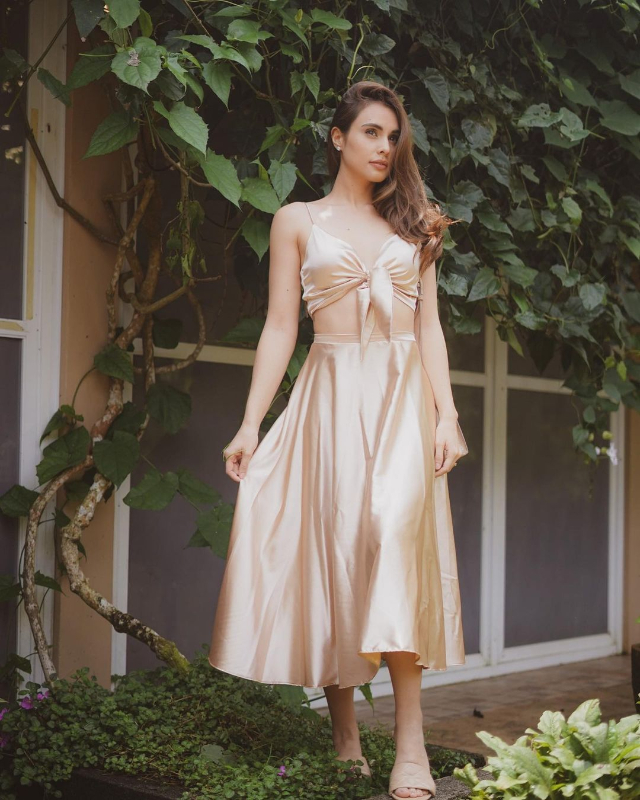 PHOTO BY INSTAGRAM/MAXCOLLINSOFFICIAL
11. Floral dress
We've seen the rise of the "cottagecore" aesthetic in recent years and it can totally be a prom-worthy look! Florals are essential when it comes to rocking this aesthetic so make sure to stick to an elegant floral patterned fabric for your prom dress. You don't have to overdo it with fancy detailing as the simpler the dress is, the more it will transcend time and trends.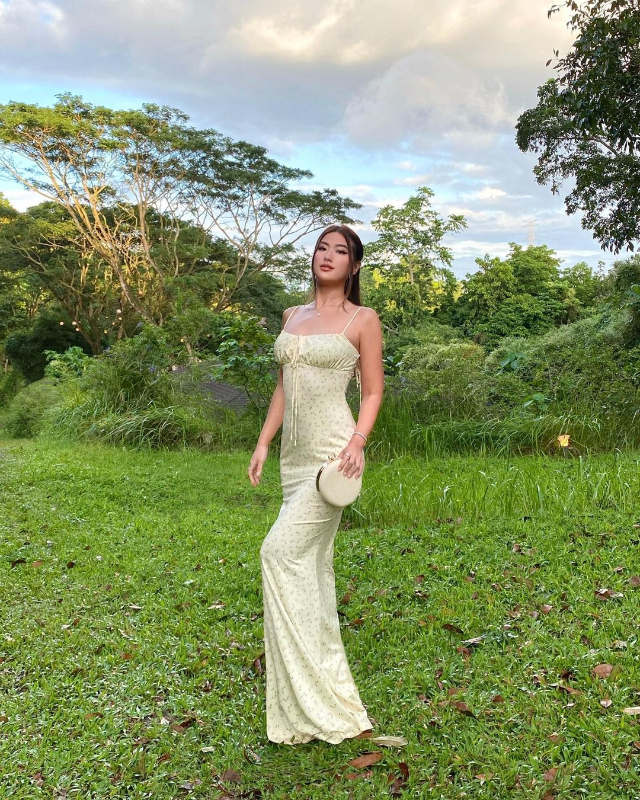 PHOTO BY INSTAGRAM/JANEENACHAN
12. A little black dress
If you're not sure about wearing bold colors to prom, then stick to the tried and tested: a classic little black dress. This frock won't ever fade out of style and it's a practical choice: you can wear it long after your prom! To elevate this look, go for a flattering form-fitting dress and opt for equally classic details like feathers and tiny gems for a little sparkle.
ADVERTISEMENT - CONTINUE READING BELOW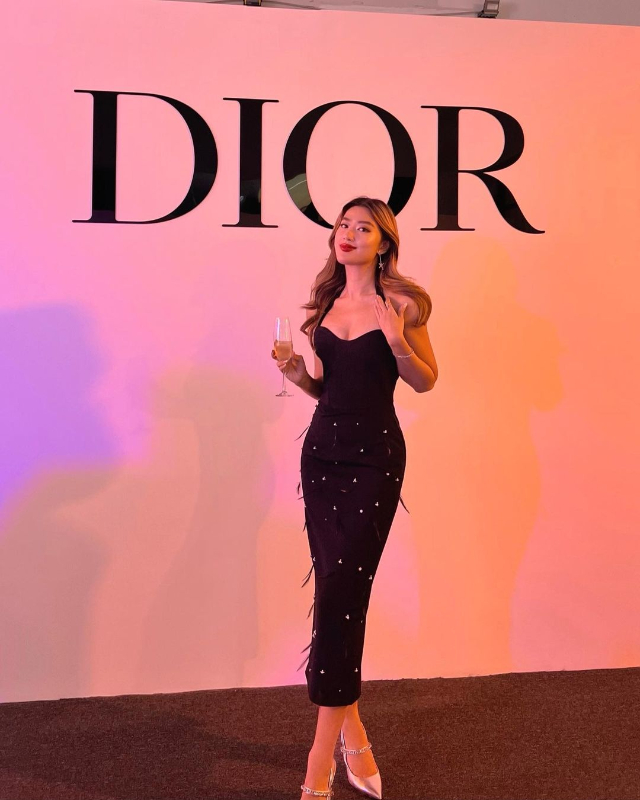 PHOTO BY INSTAGRAM/JANEENACHAN
This story originally appeared on Preview.ph. Minor edits have been made by the Candymag.com editors.