Netflix's Do Revenge is many things—it's fun, it's unexpected, and it has a closet full of outfits that our high school selves would cry for. Taking inspiration from '90s flicks, costume designer Alana Morshead pulled together the fashionable ethos of many teen icons that we, at one point, pinned as our first style inspos.
And who better to typify that than the queen herself, Camila Mendes' Drea Torres? With a wardrobe of pastels, patterns, and striking style choices, her outfits wouldn't be lost on Clueless Cher's virtual closet. We're big fans of all of Drea's ensembles, but for this list, we run down what we thought could be a cut above the rest. (And how to try them out, too!)
Here are the best outfits Camila Mendes wore in Netflix's Do Revenge:
1. The Rosehill Country Day school uniform
PHOTO BY DO REVENGE/NETFLIX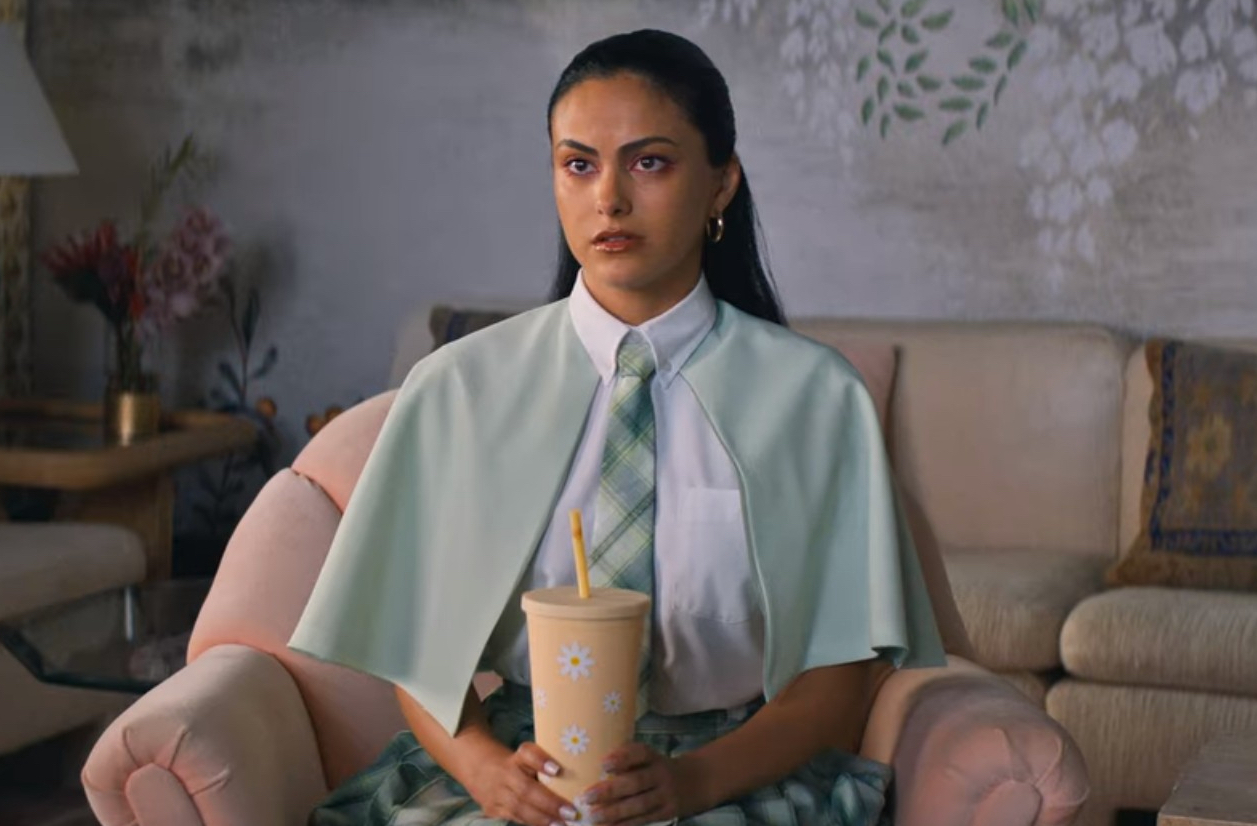 PHOTO BY DO REVENGE/NETFLIX
ADVERTISEMENT - CONTINUE READING BELOW
Someone enroll us in Rosehill, stat! The numerous pastel shades of the private school's uniforms has us green with envy, because who wouldn't want to go to class dressed like that? Take a cue from its colorful students and pair your dull school 'fit with a bright-colored jacket or a matching cape–if your handbook allows it, of course!
2. Multi-patterned blazer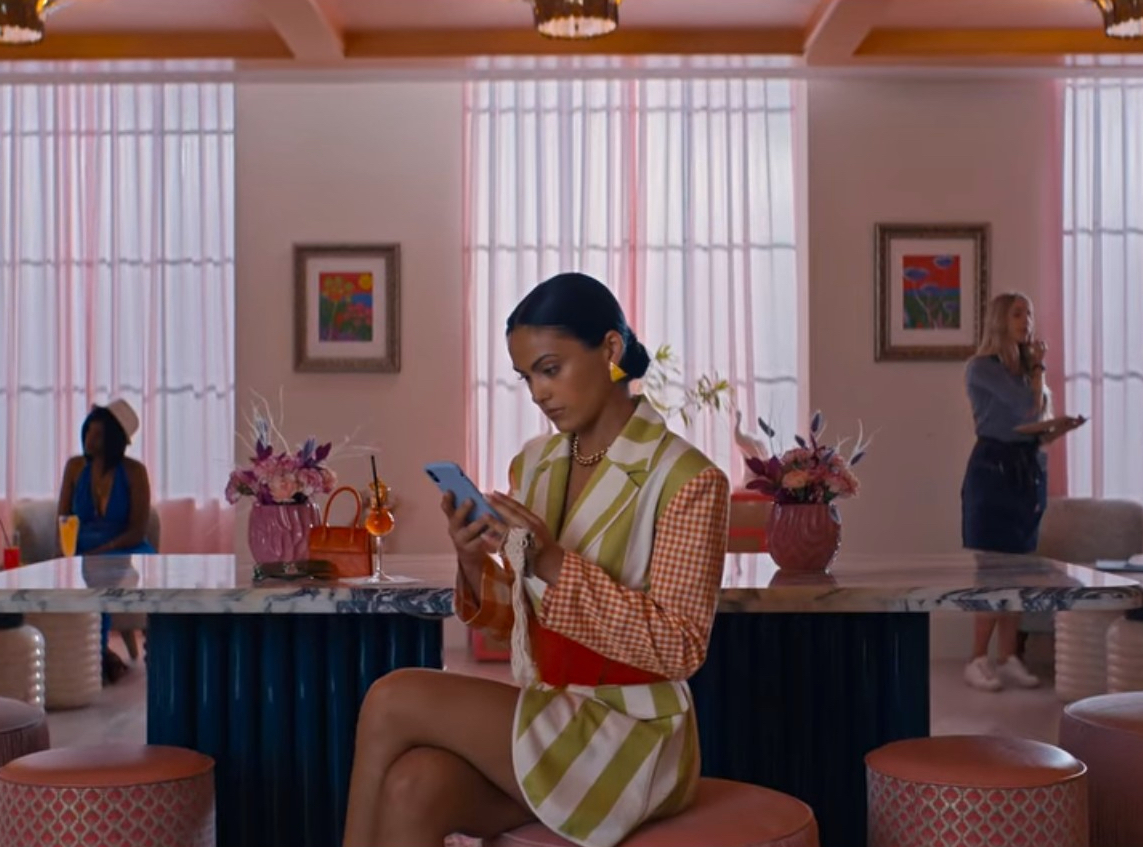 PHOTO BY DO REVENGE/NETFLIX
Gingham print and large stripes together? Yes, it can work! Like her plans and schemes, Drea isn't one to shy away from bold styles choices, either. In one scene, Camila's character enlightens us that mixing patterns isn't a big fashion faux pas, and with the right amount of attitude, it's totally possible to pull it off.
3. Red houndstooth jumpsuit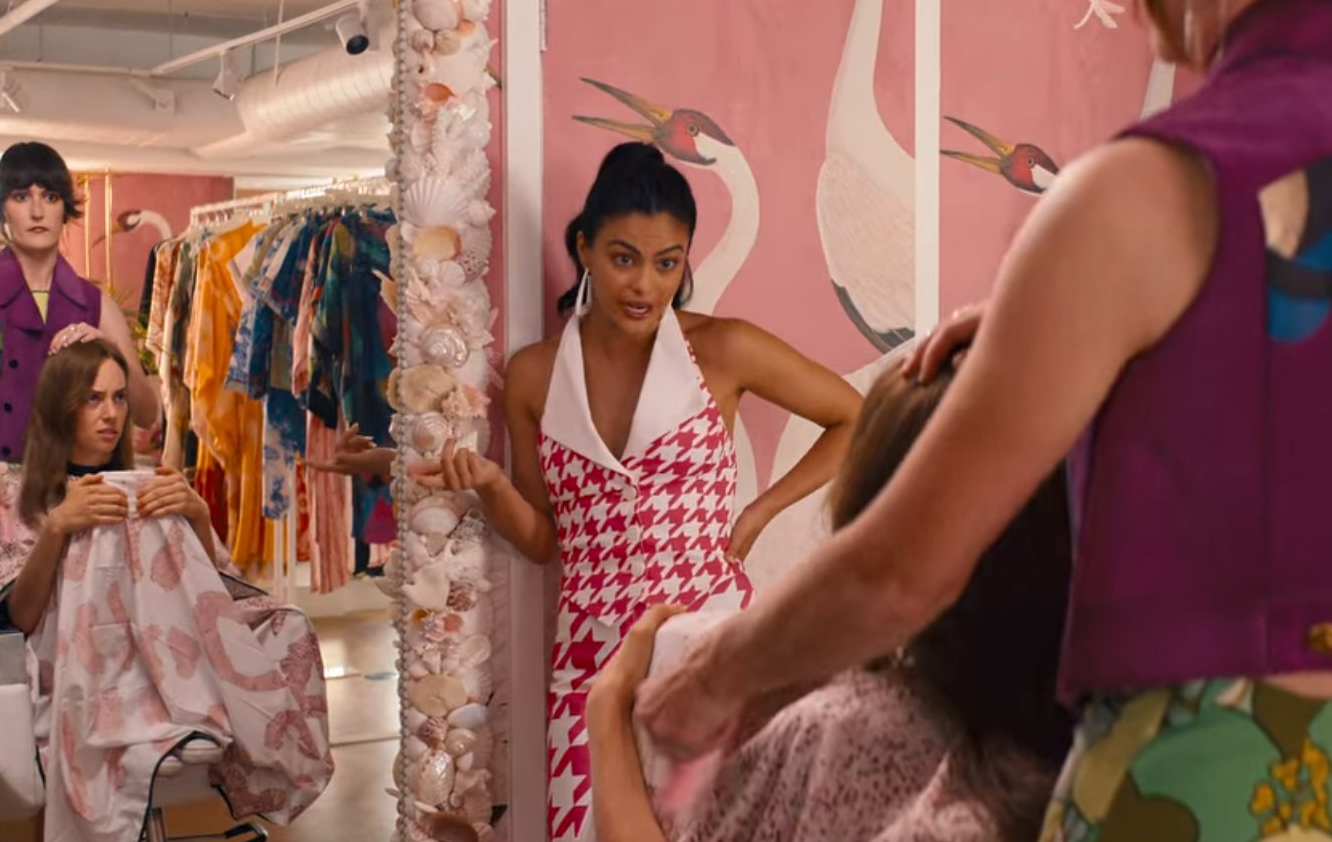 Business chic doesn't have to be boring, folks! While orchestrating a quintessential makeover montage, Drea takes the head honcho role in a waistcoat paired with matching trousers. To spice it up, the co-ord set is patterned with deep red houndstooth. A little bit of '70s groove for you!
4.Pastel 
sheer robe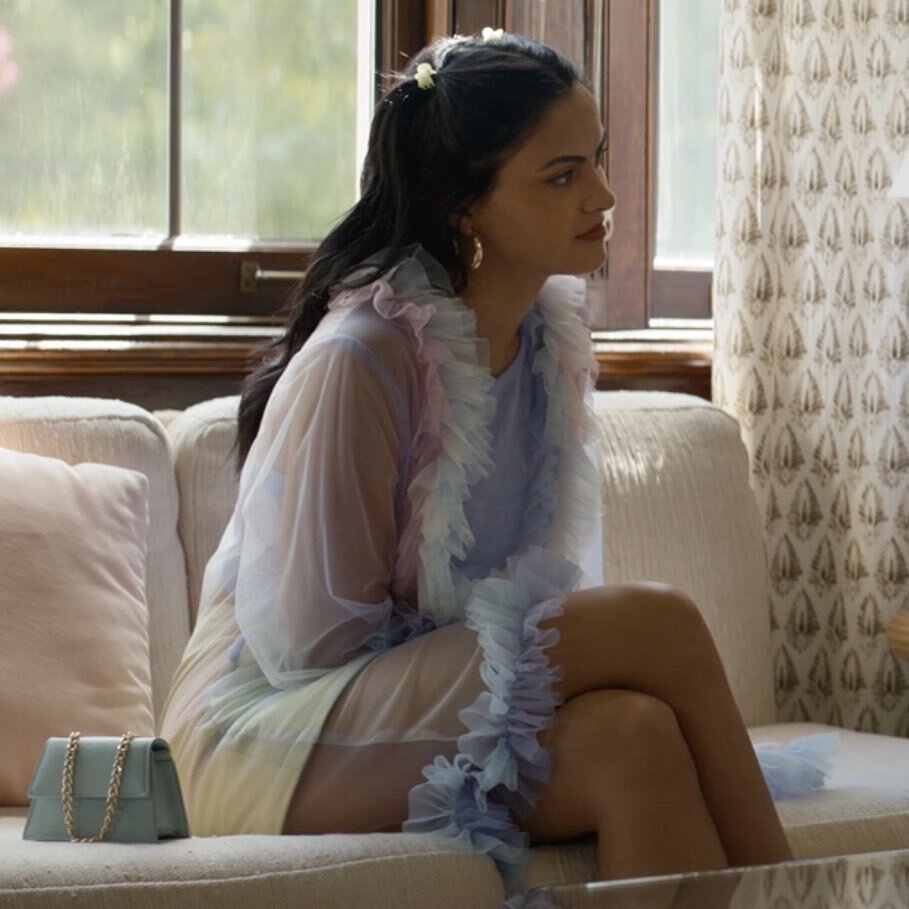 PHOTO BY DO REVENGE/NETFLIX
Wrap up a film with flourish with an ensemble worthy of the conclusion. Like Drea, you can add an extra oomph to your base outfit with another layer that's a bit out-there. Case in point: A ribbed top and skirt combo topped with a sheer robe. Just take a look at that sweet pastel ruffled necklace!
5. Tulle crop top and gingham bermuda shorts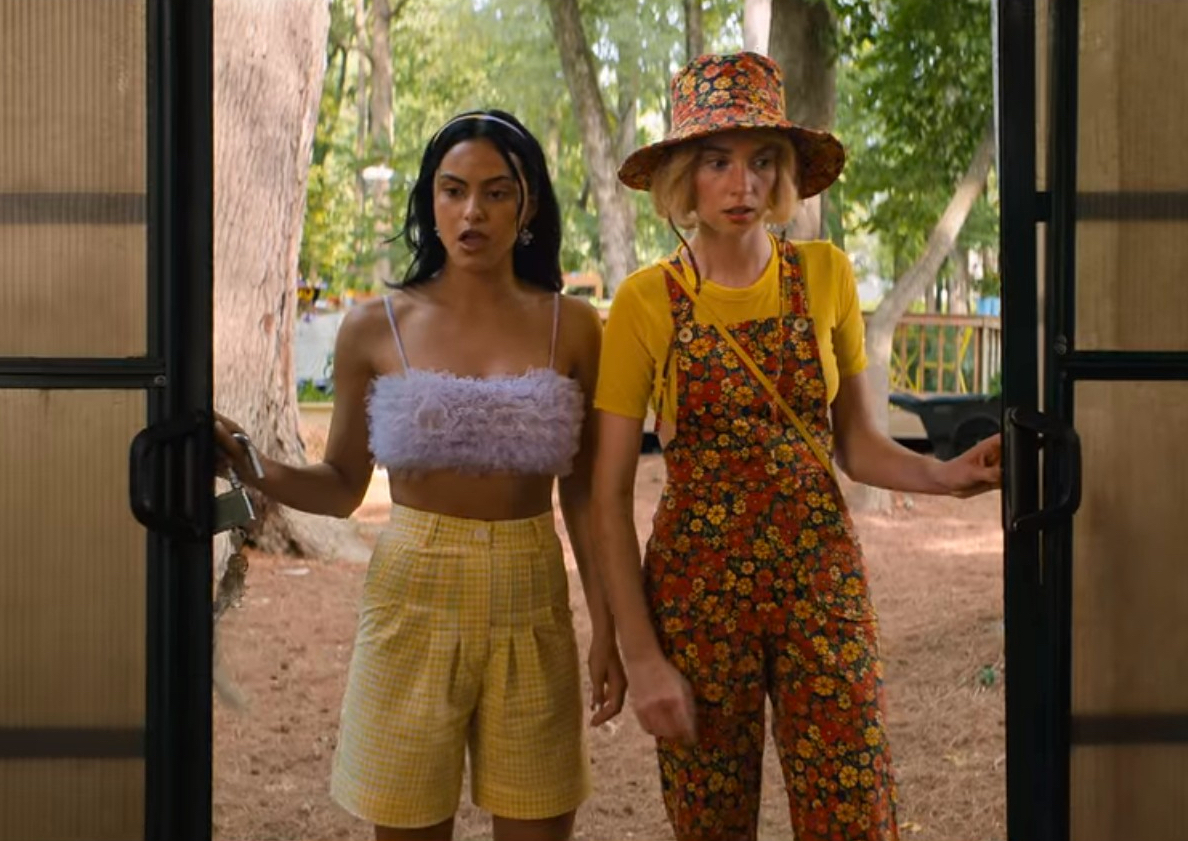 PHOTO BY DO REVENGE/NETFLIX
ADVERTISEMENT - CONTINUE READING BELOW
The new teen queen of fashion experimentation arrives yet again, this time with a mix of contrasting textures and patterns. Take a page from her book and strike a balance on your ensembles, like the short and ruffled crop vis-a-vis the bermuda gingham shorts.
6. Mustard yellow fur-collared jacket and skirt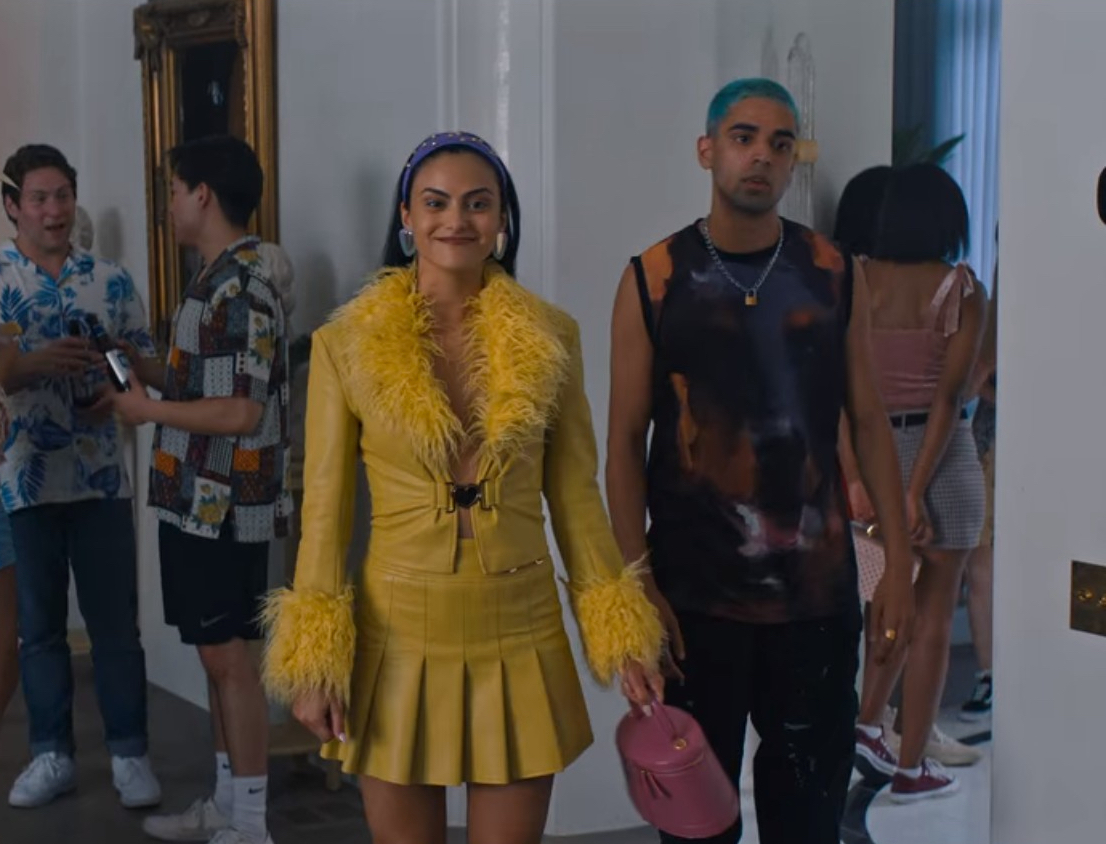 What says scene-stealing party crasher more than a bright yellow jacket? Like an homage to '90s teen great Clueless, Drea's outfit of choice will certainly catch some eyeballs. Go down the throwback route with this fur-leather getup—faux encouraged!—that'll make anyone feel like the main character. (Or the villain, whatever you feel like!)
7. Metallic knit co-ords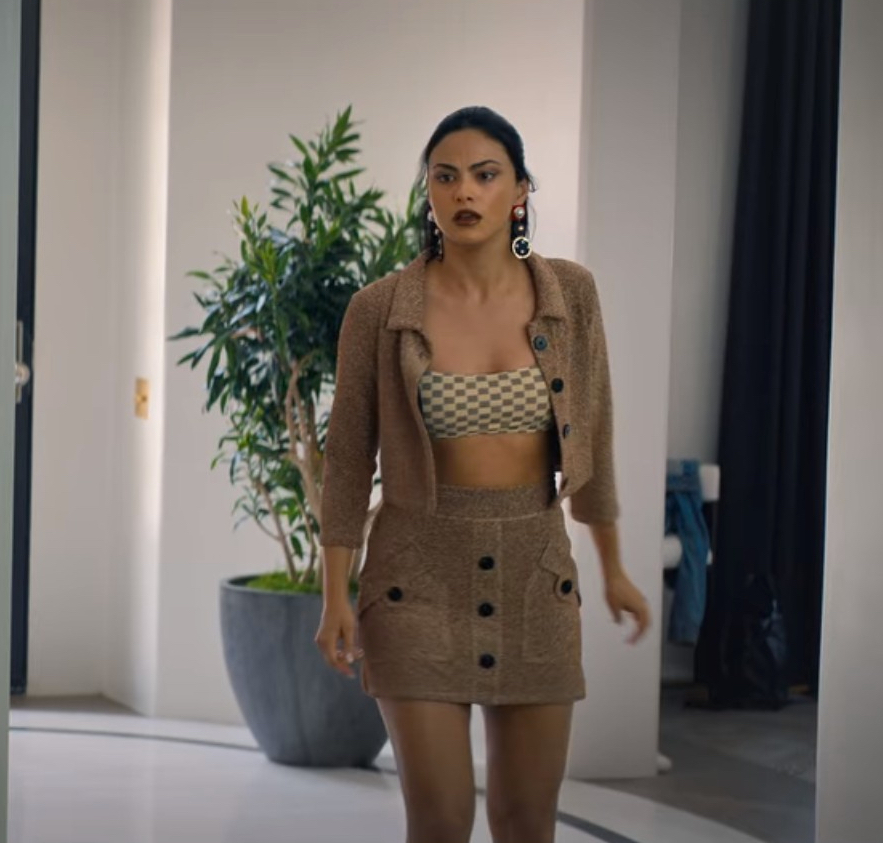 Neutral enthusiasts, we hear you. This palette doesn't have to end up bland, just like this metallic knit matching set. Alongside the knitted crop cardigan and buttoned skirt, Drea adds an interesting factor with a checkered bandeau.
8. Hot pink cutout top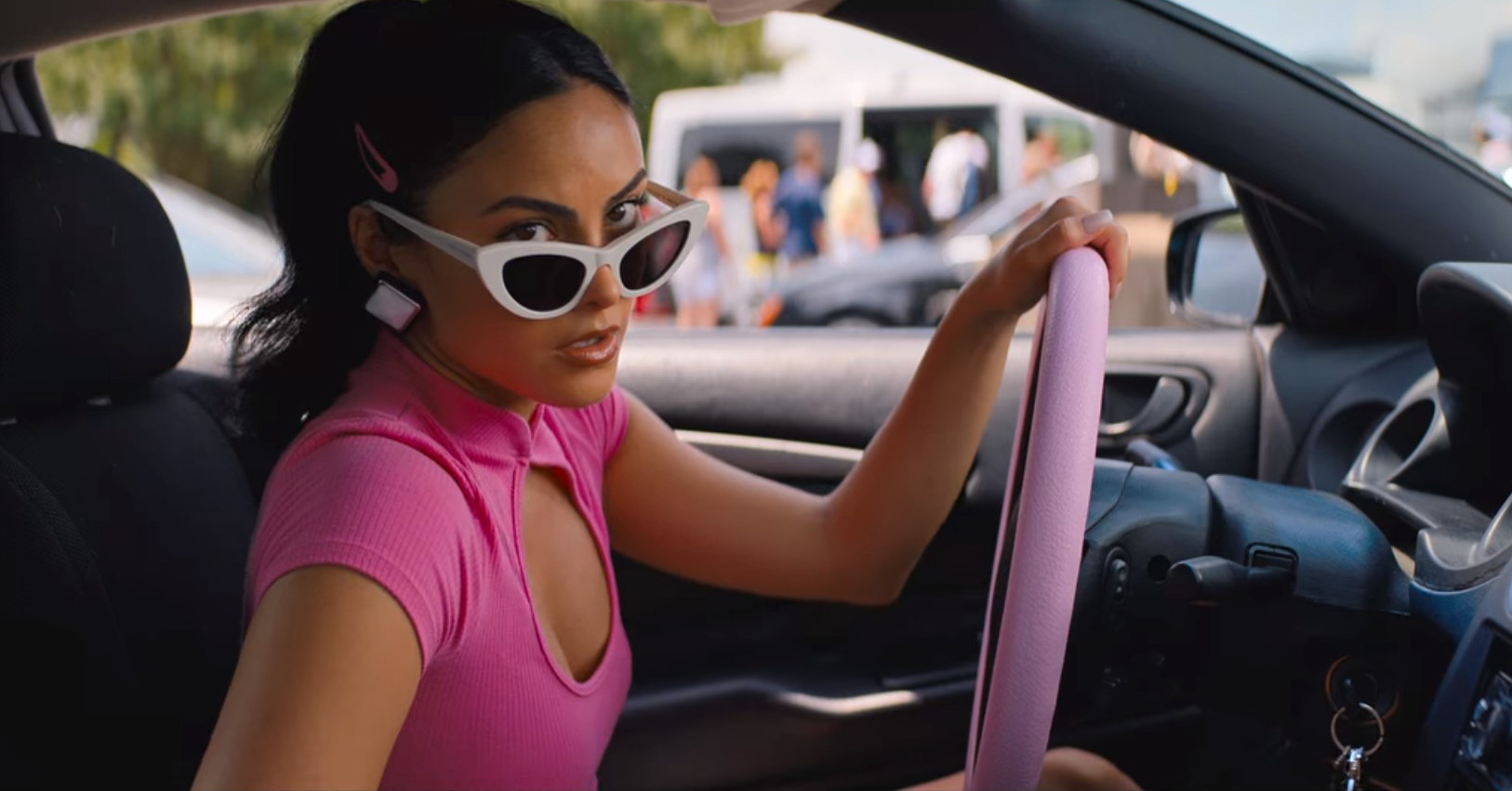 PHOTO BY DO REVENGE/NETFLIX
Barbiecore is real hot, and Rosehill's queen knows it, too. Echoing the popular gals of teen flicks that came before her, Drea's hot pink cutout top gives off the perfect '90s summer vibe, made all the better with her white cateye sunnies and geometric accessories.
ADVERTISEMENT - CONTINUE READING BELOW
9. Green velvet crop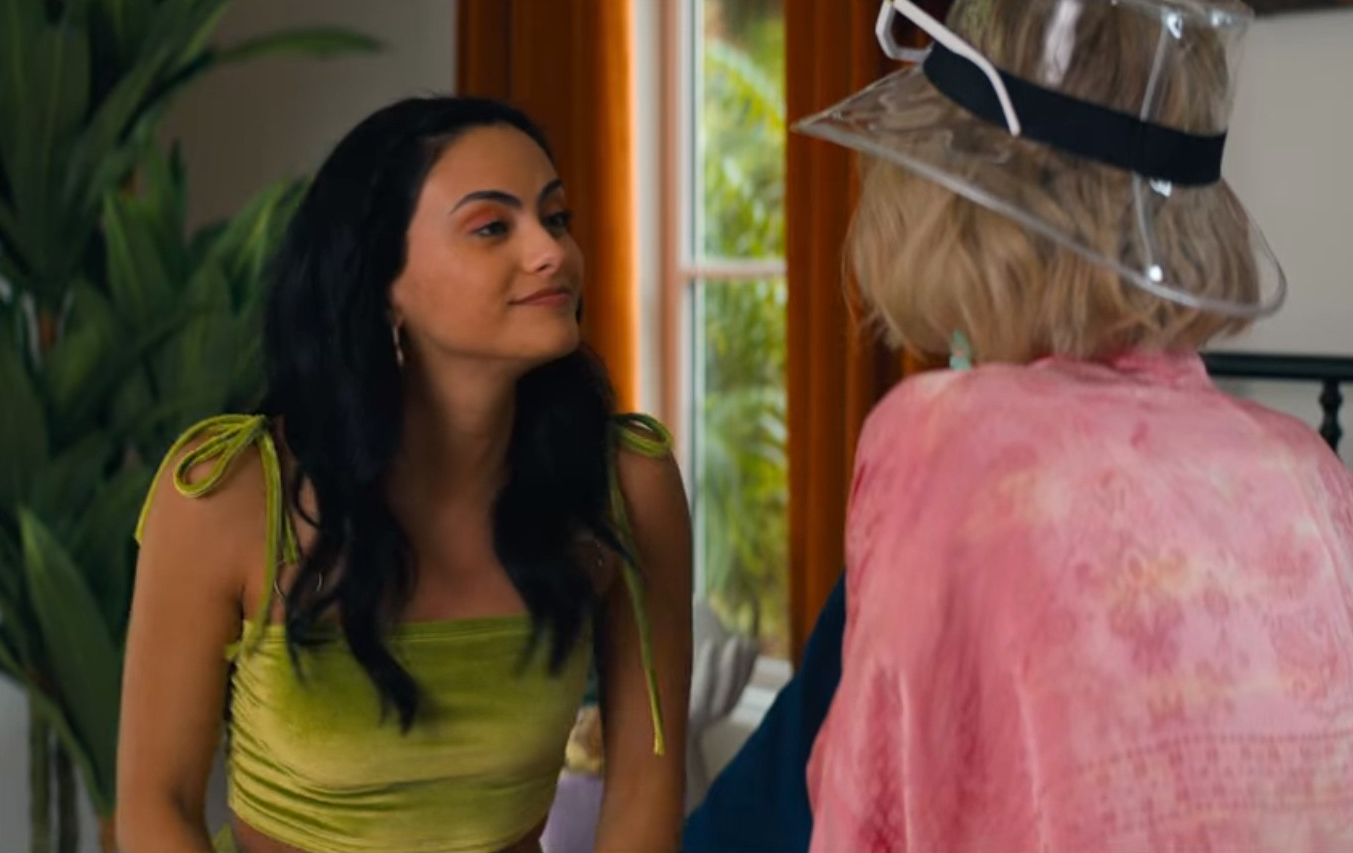 PHOTO BY DO REVENGE/NETFLIX
Strappy crop tops are one thing, but with unique material, it's an instant charmer. Take green velvet, for example!
10. Sequined dress with chain straps
PHOTO BY DO REVENGE/NETFLIX
Heading to a plot-defining party? Dress for the occasion with attire fit for a grand climactic reveal. In Drea's case, it's a dark green sequined dress held together by chunky gold chains—a bold statement that hits right!
This story originally appeared on Preview.ph.
* Minor edits have been made by the Candymag.com editors.