While Candy Girls are mostly fun and brimming with a sunny personality, it is undeniable that we also have an interesting side to us that's both bold and fearless. BUM Equipment wants you to reveal just that!
CandyMag.com was invited to the recently held BUM Bloggers and Media Night where the teen clothing brand launched a new online contest called "Reveal Your Dark Side." After the success of "My Story," the previous competition they hosted, BUM wants you to express yourself once more and unleash your inner gothic—but with a twist. You have to do it through Cosplay!
Costume Play, or Cosplay, has become popular among Filipino teens and young adults that BUM decided that the dramatic designs of its pieces would be perfect for when someone needs to dress up as a character and make it strikingly alive. Are you ready to get creative? Here's how:
The Mechanics:
The participant should be 13 years old and above.
BUM products should be the core component of the costume design.
Costumes may be enhanced by accessories such as wigs, make- up, contact lenses and other props.
Computer graphics may also be used in photo layout to enhance the costume/ character with the BUM logo prominently seen in the photo.
ADVERTISEMENT - CONTINUE READING BELOW
How to win the contest:
The 10 entries that get the most "Like" on BUM's website will get to take home big prizes.
Prizes:
For the 1st place- Nikon D3000 DLSR Camera and a loot bag from BUM
For the 2nd place- Blackberry 3G Phone and a loot bag from BUM
For the 3rd place- Samsung ES80 Camera and a loot bag from BUM
The winners will have the chance to showcase their piece on the Grand Fashion Show of BUM on the upcoming months.
Promo period starts from August 8, 2011 to October 30, 2011. Announcement of winners will be on October 31, 2011. To know more about the contest rules and mechanics, visit http://www.bumequipment.com.ph
ADVERTISEMENT - CONTINUE READING BELOW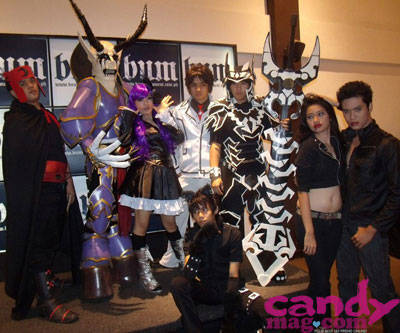 ADVERTISEMENT - CONTINUE READING BELOW