One thing we admire about YouTube content creator Bella Racelis, better known by her YouTube handle That's Bella, is her easygoing style. You'll almost always spot her in a basic but effective formula composed of minimalist pieces in neutral shades—making her an easy style peg for casual, carefree days.
If you're looking to channel Bella's 'fits, we'd recommend copping her crop top looks. Bella's penchant for crop tops is obvious in her Instagram OOTDs, and tbh, we can't blame her! A crop top is easily a go-to piece for Gen Zers because it makes any outfit look stylish and can effortlessly be paired with anything in your closet. But if you're running out of ideas to style this basic wardrobe must-have, count on Bella to give you styling tips and notes through her existing 'fits on Insta.
From casual wear to a more business-ready 'fit and even a borderline sporty look, Bella has a crop top OOTD for every occasion. 
ADVERTISEMENT - CONTINUE READING BELOW
Easy crop top looks to copy from Bella Racelis:
1. Cropped shirt + denim long shorts + high-top sneakers
Bella formulates a classic take on casual dressing with a cropped shirt and long shorts pairing. She tops it off with high-top sneakers for a less basic look.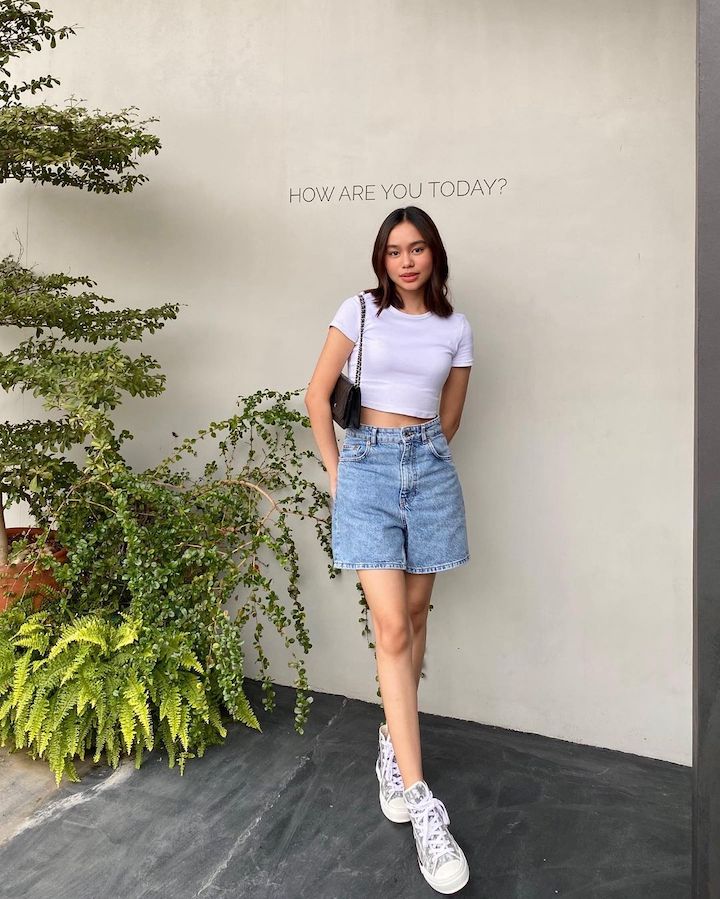 2. Cropped top + oversized blazer + denim cutoffs + slides
Blazers might not be a Gen Z wardrobe essential, but that doesn't mean kids these days can't make it their business to wear it. You can make blazers less corporate by wearing it with a crop top, casual shorts, and a breezy pair of slides, just like what Bella did in this bright and youthful OOTD.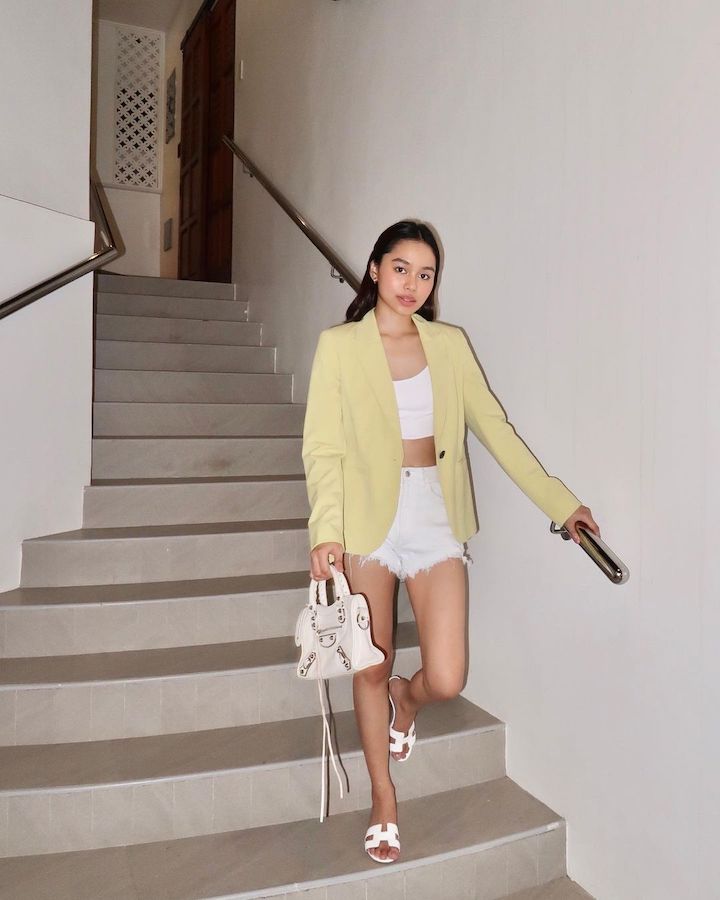 3. Cropped muscle tee + denim skirt + white sneakers
Bella wore her cropped and snug muscle tee with a slightly loose-fitting denim skirt for a laid-back look.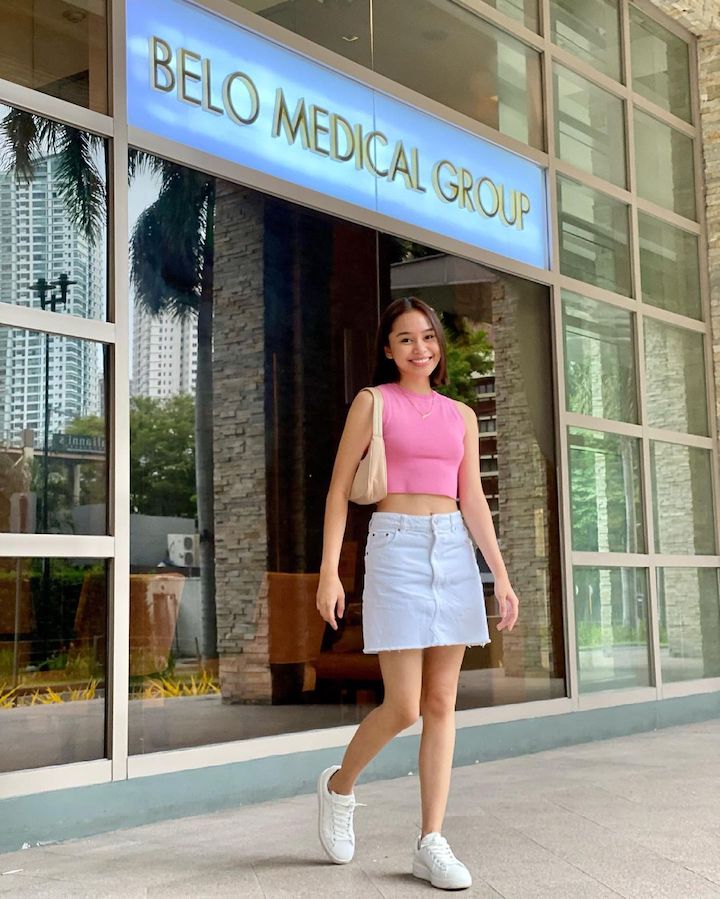 ADVERTISEMENT - CONTINUE READING BELOW
4. Cropped tank top + wide-legged jeans + sneakers
A midriff-baring top plus wide-legged bottoms make for the ultimate Instagram-approved uniform, and Bella has rightfully mastered the easygoing look.
5. Cropped top + denim jacket + cycling shorts
Cycling shorts worn as part of a fashion statement seems to be a trend these days, and Bella contrasts its tight fit by covering up with an oversized denim jacket.
ADVERTISEMENT - CONTINUE READING BELOW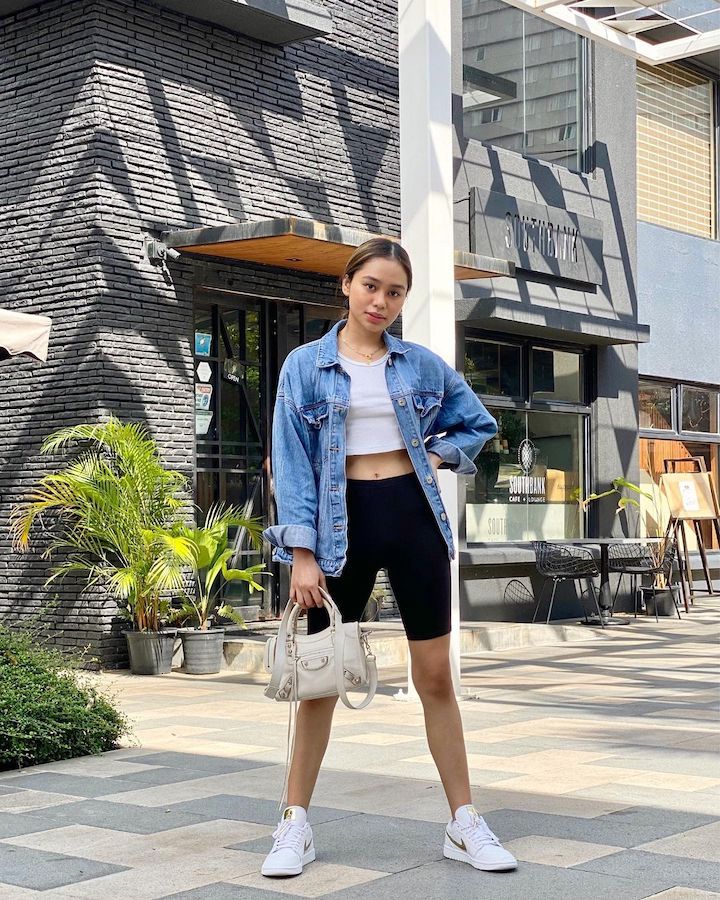 6. Cropped shirt + trousers + chunky sneakers
Streetwear won't ever go away, so use the opportunity to wear your cropped shirt with a street-chic pair of chunky sneakers and your trusty trousers.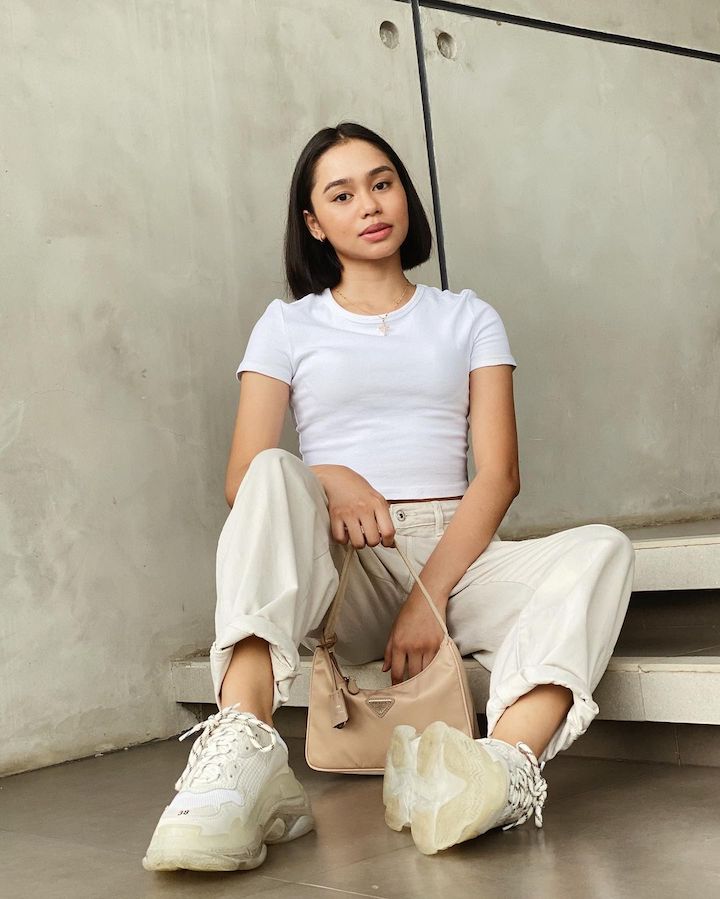 ADVERTISEMENT - CONTINUE READING BELOW
7. Cropped tennis polo shirt + lounge shorts + plimsoll sneakers
Bella perfectly encapsulates sporty-chic with this cropped tennis shirt + lounge shorts combo.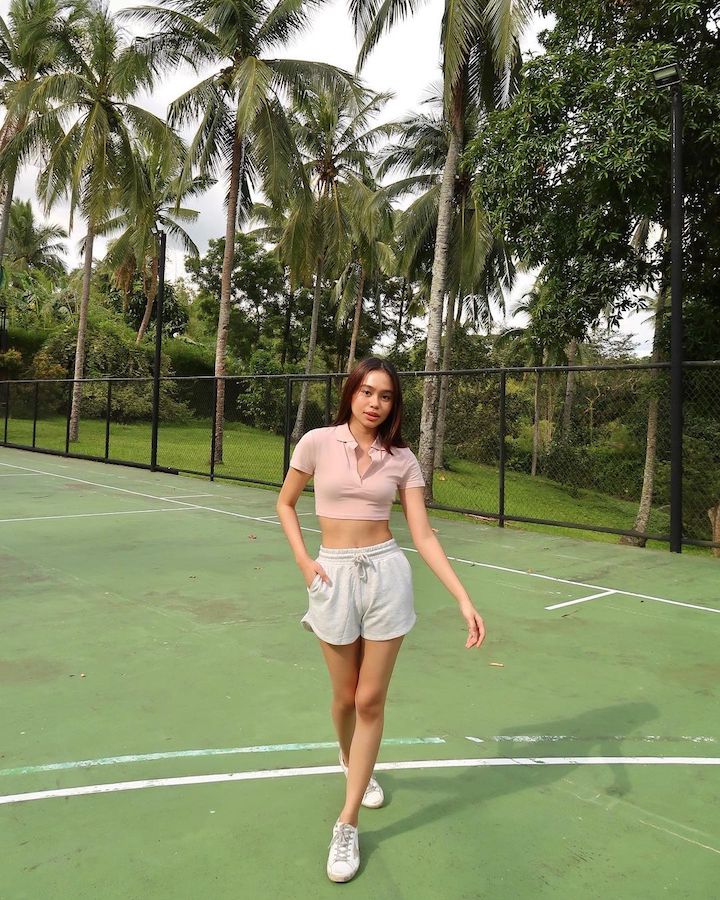 8. Cropped tank top + slit midi skirt
Need something a little more resort-appropriate? A cropped tank top and a wrap midi skirt are a match made in paradise.
ADVERTISEMENT - CONTINUE READING BELOW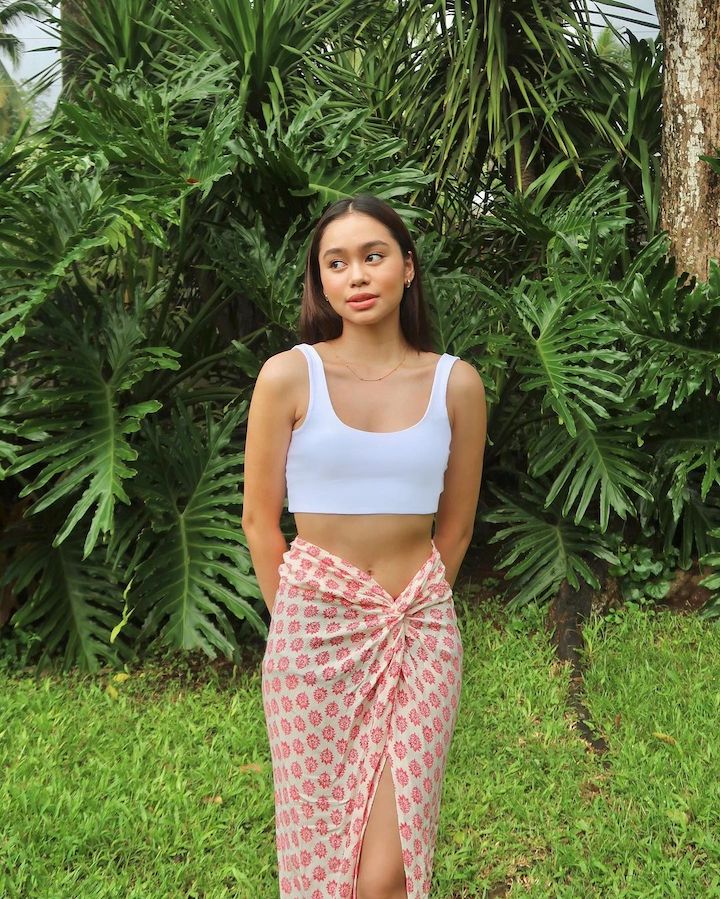 READ MORE:
10 Ways To Style Denim Jeans, As Seen On Bella Racelis
WATCH: Bella Racelis Just Bought Her *First* Car
Bella Racelis Shares Whether She Gets Special Treatment as a Student Vlogger in School
PSA: Bella Racelis' Layered Cut is Your Next Hair Inspiration