When preparing to get ready for school in the morning, one of the things that *really* takes up our time is choosing which outfit we want to wear. Picking a 'fit may take a while because we want ourselves to be presentable and express our true selves at the same time. Due to a few restrictions, there are schools that prefer specific types of clothes for their students to wear. If you feel like those rules make it even more difficult to choose something to wear, why not look at this list of Andrea Brillantes' outfits you can definitely wear to school?
Ahead, we gathered five of Andrea's outfits that you can copy or customize to your liking and preference. Check them out below:
1. There are schools which require students to only wear shirts and jeans. However, many of us may think that the combination is too plain. Well, worry no more because you may elevate it just as Andrea did! Pairing a cute little white crop top with wide-legged jeans is the answer. With this, you can look stylish while also complying with the rules. P.S. If your school doesn't allow exposed midriff, go for a longer cut.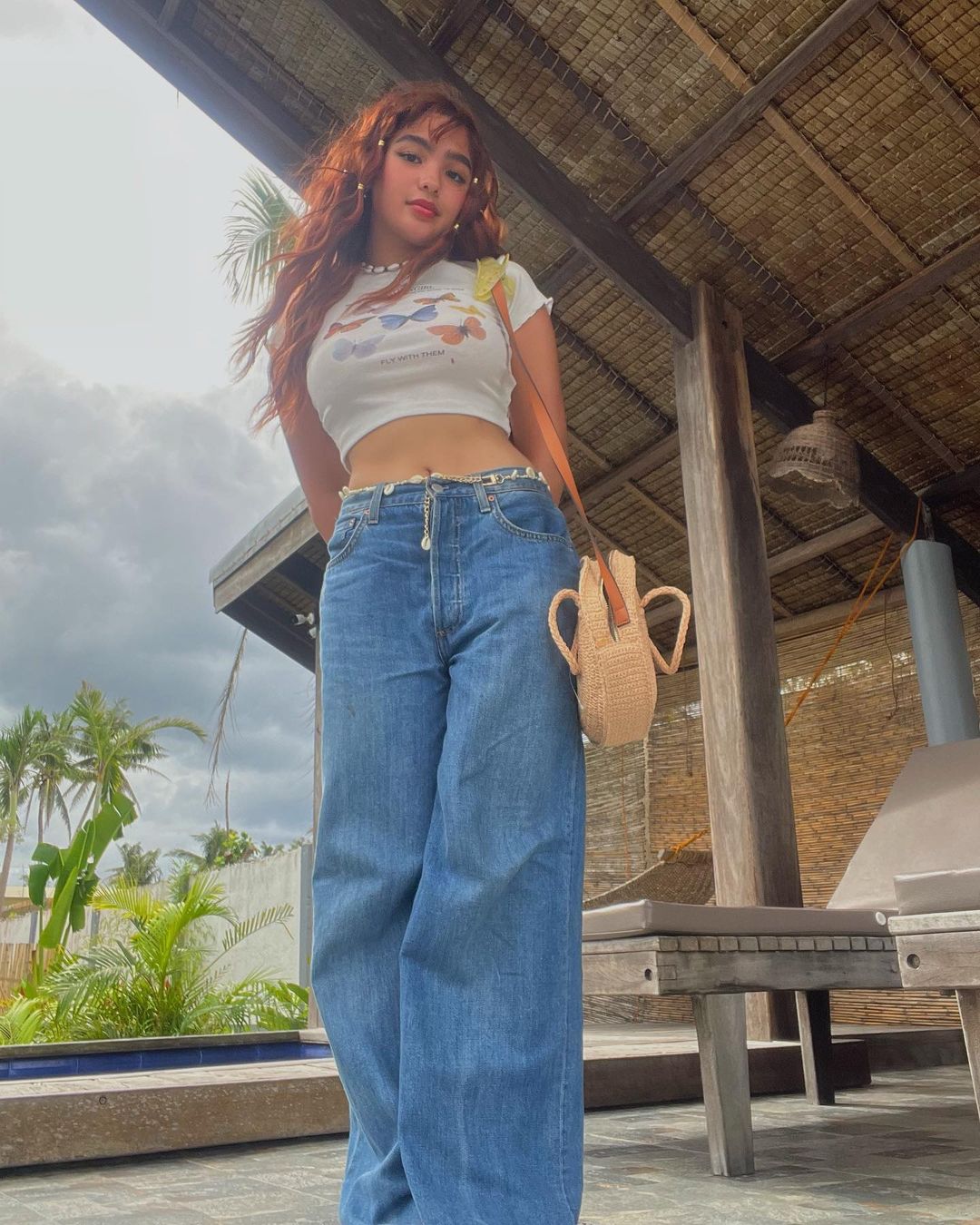 ADVERTISEMENT - CONTINUE READING BELOW
2. If you want to go semi-formal but also want that comfy look, then this one's for you. Andrea pairing a white polo with a leather mini skirt may look too formal for school—this is where a cool sweater comes in!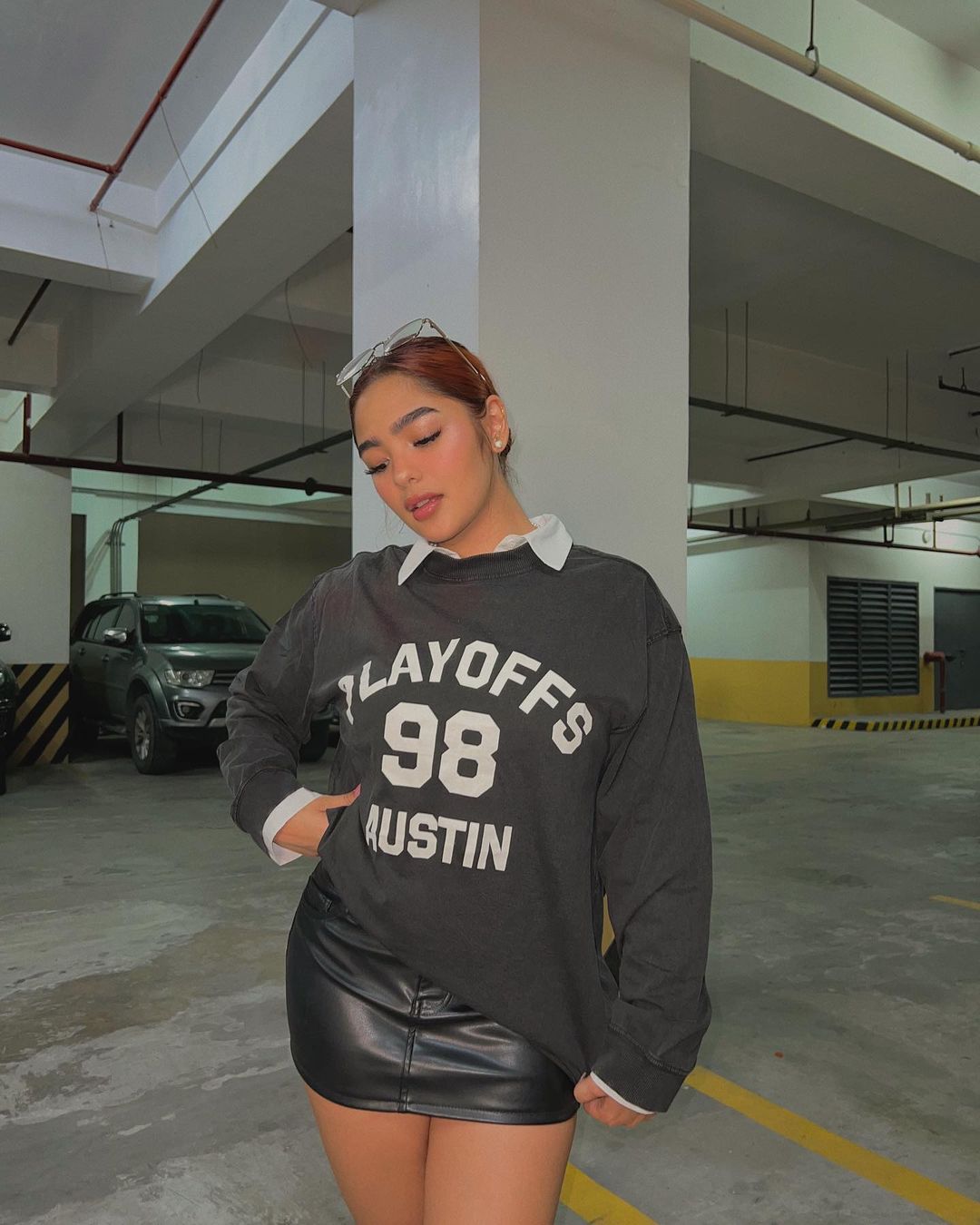 3. Co-ords never fail to give us THE look. If you're going for classy semi-formal wear, try taking inspiration from this outfit of Andrea.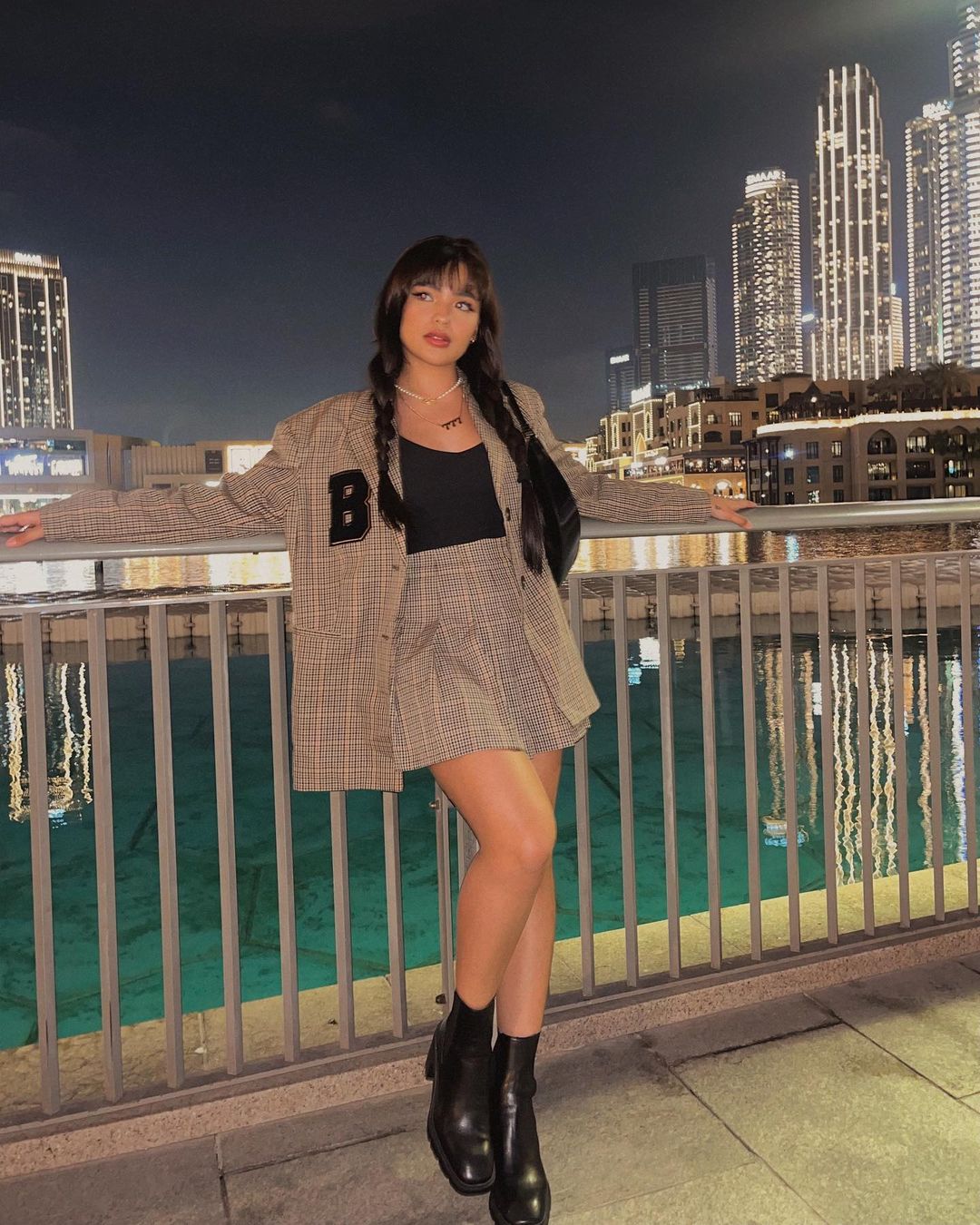 4. Of course, a dainty dress is on this list! Andrea's light green dress paired with white shoes is just the perfect outfit for school.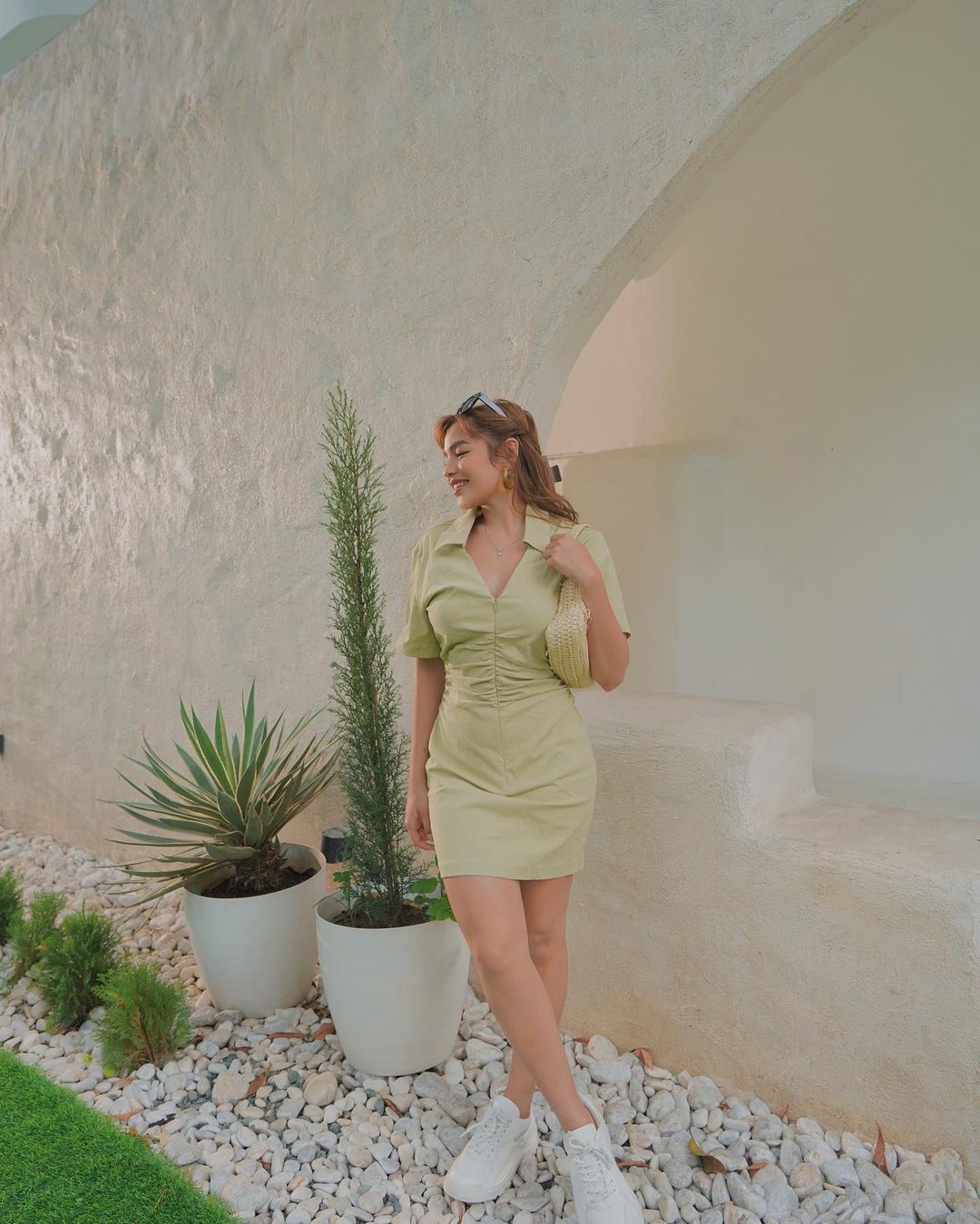 5. Here's another twist on the shirt + jeans rule: Try wearing high-waisted skinny jeans and pair it with a white polo with the ends tied up for a more elevated outfit like that of Andrea.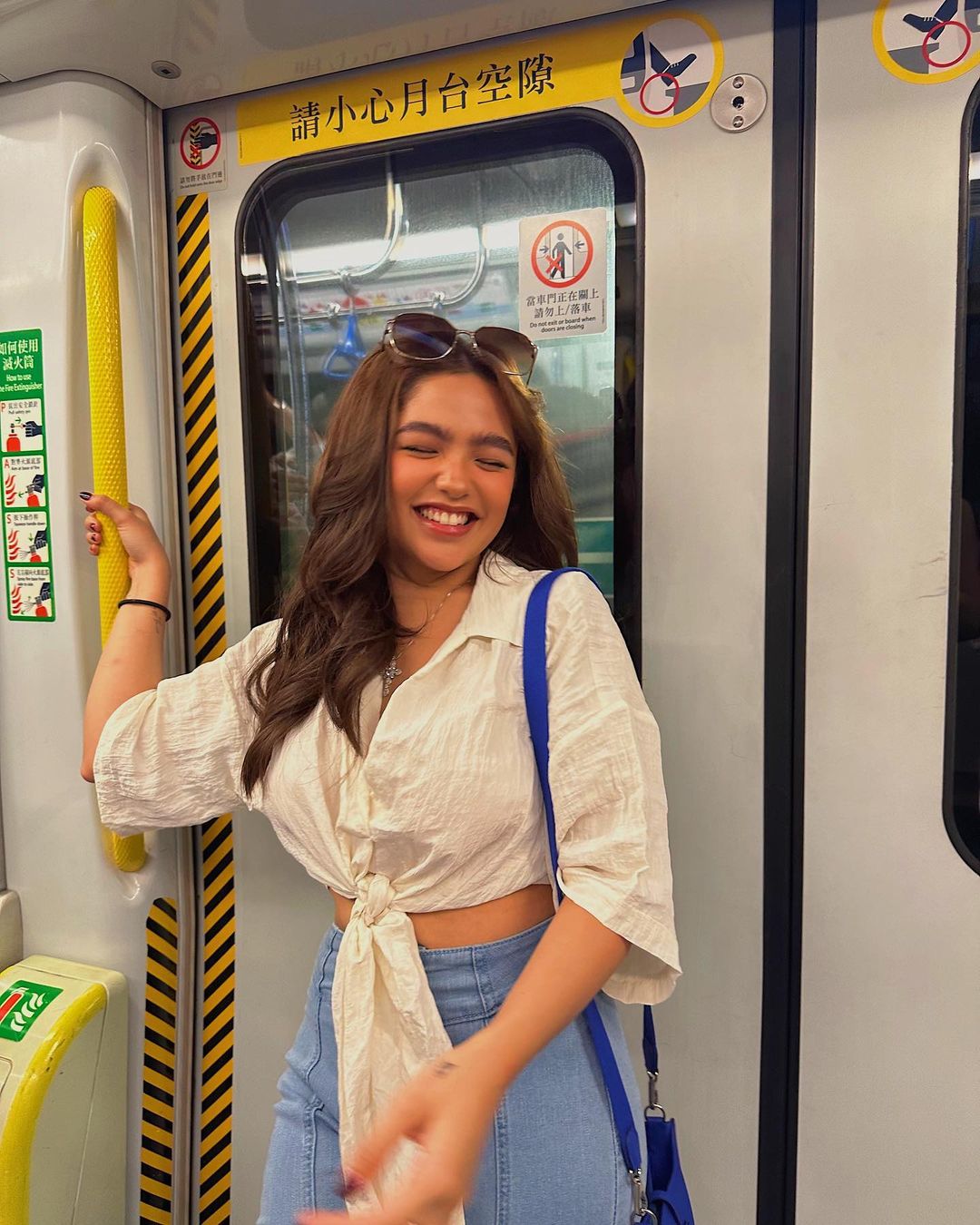 ADVERTISEMENT - CONTINUE READING BELOW