Star Cinema rom-coms have an irrevocable place in every Filipino's heart. Year in and year out, these films, as fictional as they may be, serve as mirrors to the current generation of Pinoys. The settings where the narratives unfold, the manners by which the characters fall in love, and even their choice of outfits befitting of their roles all reflect the day-to-day motions of people on the other side of the screen.
In an era where Generation Z reigns supreme, the motion picture company presents An Inconvenient Love as the latest addition to its line-up of titles. Starring the powerhouse duo of Belle Mariano and Donny Pangilinan, the flick chronicles a modern-day romance imprinted with "social media vibe checks, mass like button sprees, timed dates, [and] 'jowaan' but with an expiration date."
On his maiden voyage as a Star Cinema director, Preview Creative 25 honoree Petersen Vargas led the production towards becoming an exposition of how love—as in, the genuine, fervent, 24-ever kind of love—isn't easy to come by. The project was handed to him as a full storyline, with DonBelle already on-board as its leads. He shares to Preview that he "wanted to create characters that felt like real young people with real-world dreams and struggles."
The trailer offers a preliminary look into the pair as convenience store worker Ayef (Belle) and covert plant enthusiast Manny (Donny). Upon building the characters with the two, Petersen says that Ayef is "an ambitious, rambunctious 'babaeng bakla' who (likes to think she) has control over her life, especially over love." So, in other words, a Capricorn Sun, Aries Moon, and Gemini Rising.
ADVERTISEMENT - CONTINUE READING BELOW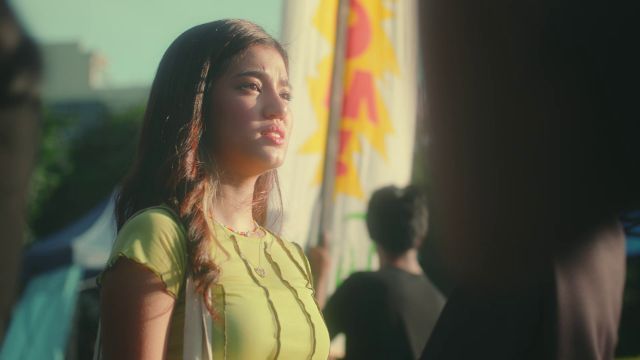 Her eventual paramour, on the other hand, is your resident baby-boy-next-door. "The type you'd like to take care of," the director describes, "But would actually take really good care of you instead. A Cancer Sun, Taurus Moon, Aquarius Rising, Manny would always have the best intentions for everyone but himself."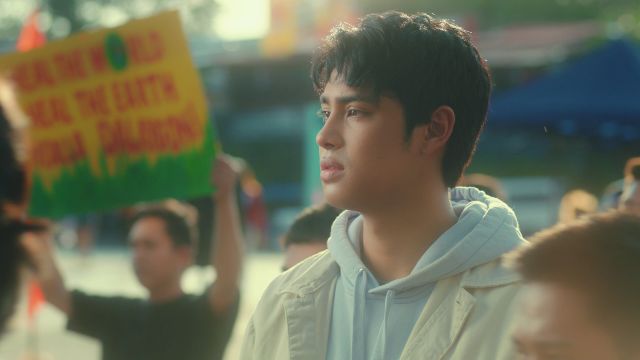 An Inside Look into the Wardrobe for "An Inconvenient Love"
Like with any good piece of cinema, these traits had to somehow translate into their outfits. In charge of that was stylist and designer Jilla Sara. The entire film was coded with a teal, orange, purple, and green color palette, all referencing the eponymous 24-ever Convenience Store where Manny and Ayef's love story blooms. The movie is set in 2022, and Belle and Donny's characters aimed to represent how the youth of today dresses up.
Belle Mariano as Ayef
By now, we're well aware that when the camera isn't pointed at her, Belle dresses in neutrals with occasional pops of color. This, however, was not the case for Ayef. "[She] shows off her artistic [side] with cute daisy prints, corduroys, and boots," Jilla says. She expounds that one of the main inspirations for Belle's looks was American YouTuber Emma Chamberlain, and that most of her clothes actually came from thrift shops or online stores!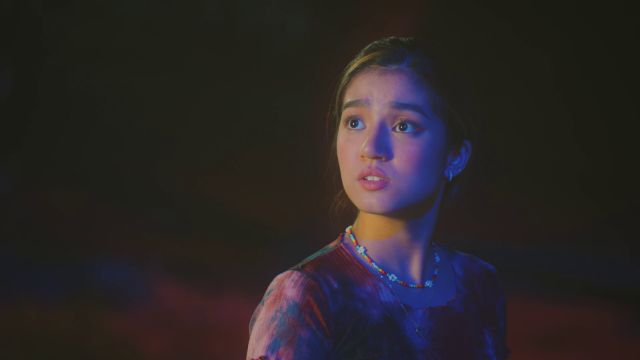 ADVERTISEMENT - CONTINUE READING BELOW
As you go through the film, you might notice that the hues of Ayef's ensembles shift depending on what she's going through. "Her colors start off dull, which represents the baggages in her life. As the story progresses [and she starts] feeling in love, [she'll] wear pastels, hearts, and floral statements, but [still] retaining her silhouette as Ayef," explains Jilla.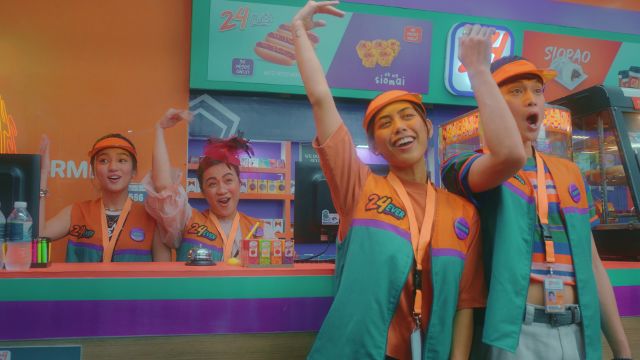 Jilla reveals that Ayef and her co-workers were supposed to don full-on uniforms, but they decided to just have them in vests so they could show their personality more through their outfits.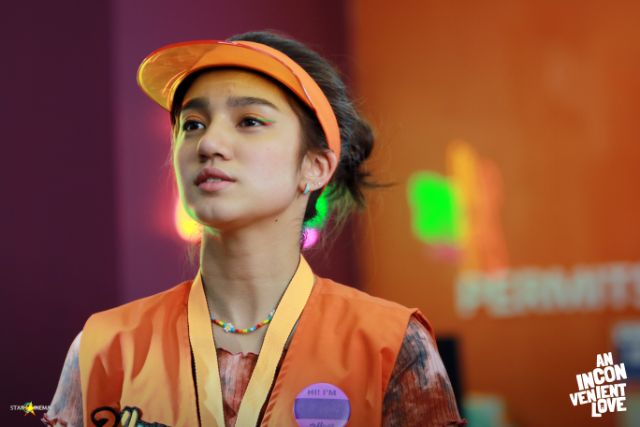 Donny Pangilinan as Manny
Similar to Belle, Donny's 'fits as Manny differ from his tapered trousers and classic silhouettes off-screen. Jilla states: "Manny has lots of interests in life, [but] without a definite goal. That's why his palette is breezy and light. For his silhouette, direk Petersen wanted an oppa kind of look that [ended up suiting] Donny very well." An integral component in Manny's OOTDs are a pair of bamboo eyeglasses, which were a nod to him being a plantito.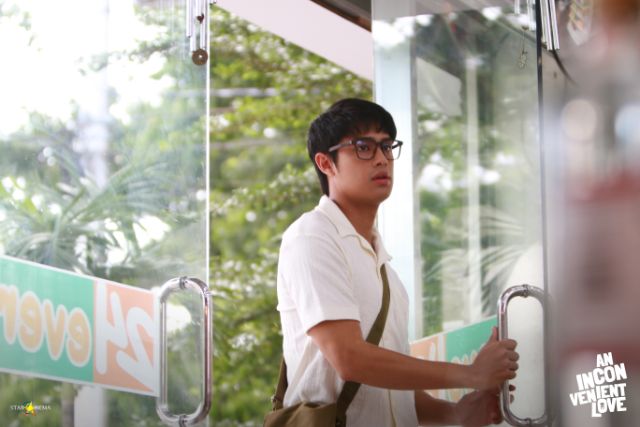 Once the look-tests and pull-outs were settled, the film's wardrobe ended up being youthful and vibrant, tied together with a whiff of retro—perfectly capturing the style sensibilities of the current zeitgeist. "Every color, every silhouette, every design of an outfit reflect the mood a scene tells," Jilla states. "What I [loved] about filming An Inconvenient Love [was] the collaboration [between] me as the costume designer, direk Petersen, and DonBelle regarding how they feel their characters should dress up."
ADVERTISEMENT - CONTINUE READING BELOW
Petersen echoes the sentiment, appreciating how hands-on the love team were in embracing their roles. He says: "On paper, it didn't make sense to imagine Donny and Belle with these characters... And so we had to figure [it] out together, every step of the way, on how they could make Manny and Ayef their very own. They were the right choices [for the roles] because they were willing to understand each other's characters together."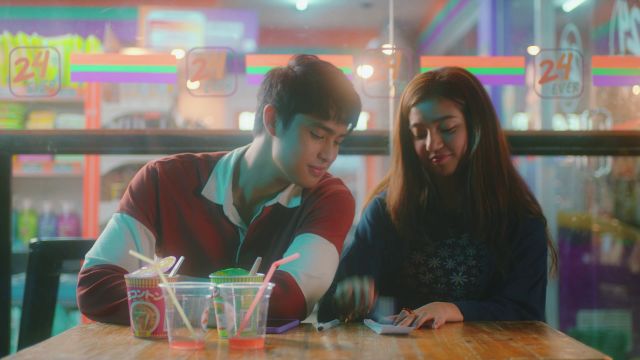 An Inconvenient Love is now showing in theatres nationwide.
***
This story originally appeared on Preview.ph. Minor edits have been made by the Candymag.com editors.