It's no secret that Alexa Ilacad has been obsessed with swimsuits lately. More particularly, she seems to have a penchant for classy maillots that have just a touch of sultry edge. Her swimsuit choices are versatile enough for anyone and everyone, from shy girls who want to cover up to curvy gals looking for ultra-comfy picks.
If you're in need of recs for your next beach shopping trip, we've listed some of Alexa's favorite one-piece swimsuits below:
1. For that cutesy vibe, go for a soft-hued swimsuit that will flatter your figure. Alexa's pick from Savvy Swimwear is a must for conservative dressers!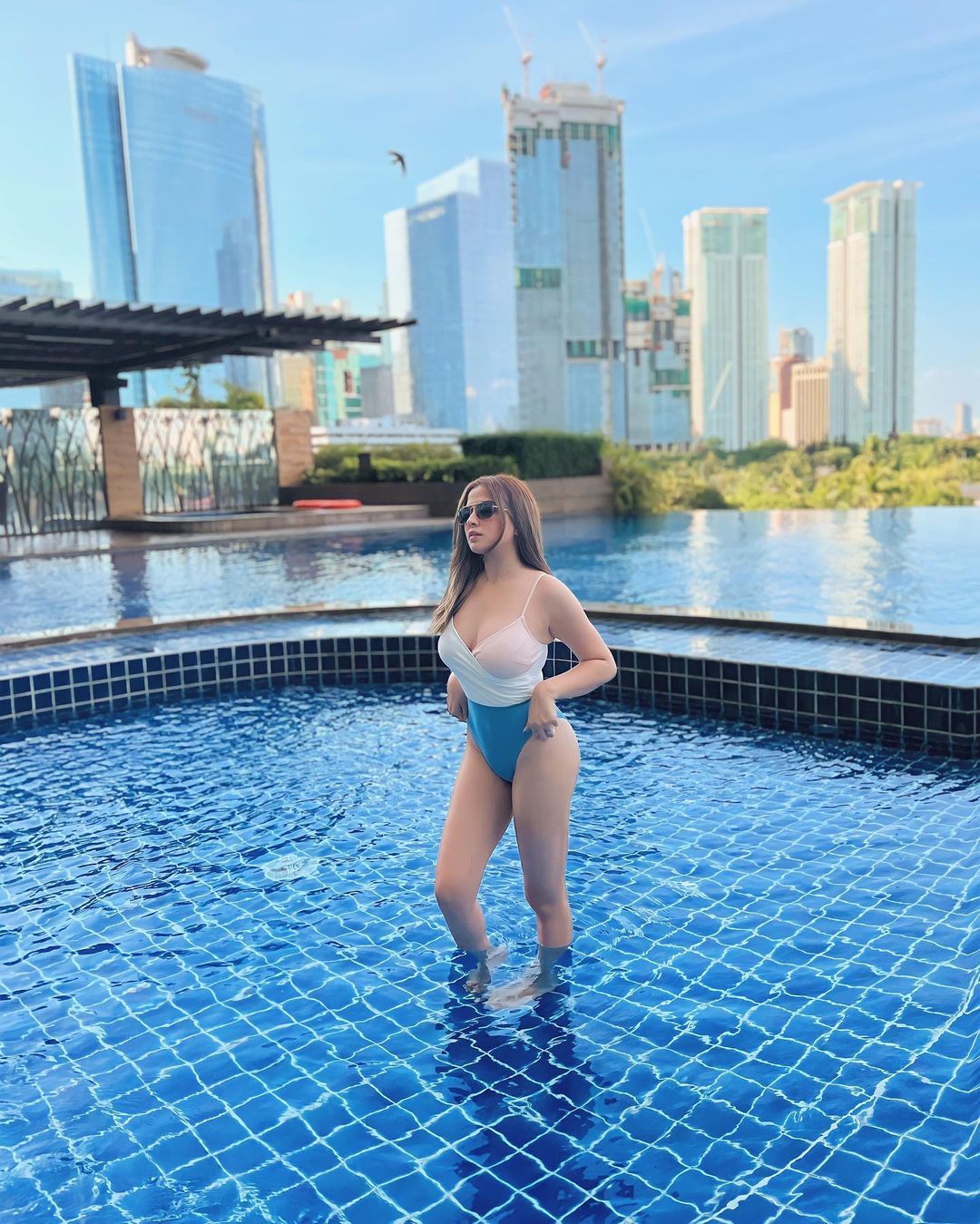 ADVERTISEMENT - CONTINUE READING BELOW
ADVERTISEMENT - CONTINUE READING BELOW
Penelope in Pastel, SAVVY SWIMWEAR, P1650, Available on shopsavvyswim.com
2. Slipco's Amia jersey is another Alexa-approved pastel piece. If you're in the mood for something a little extra, make this low-key sexy staple your next investment.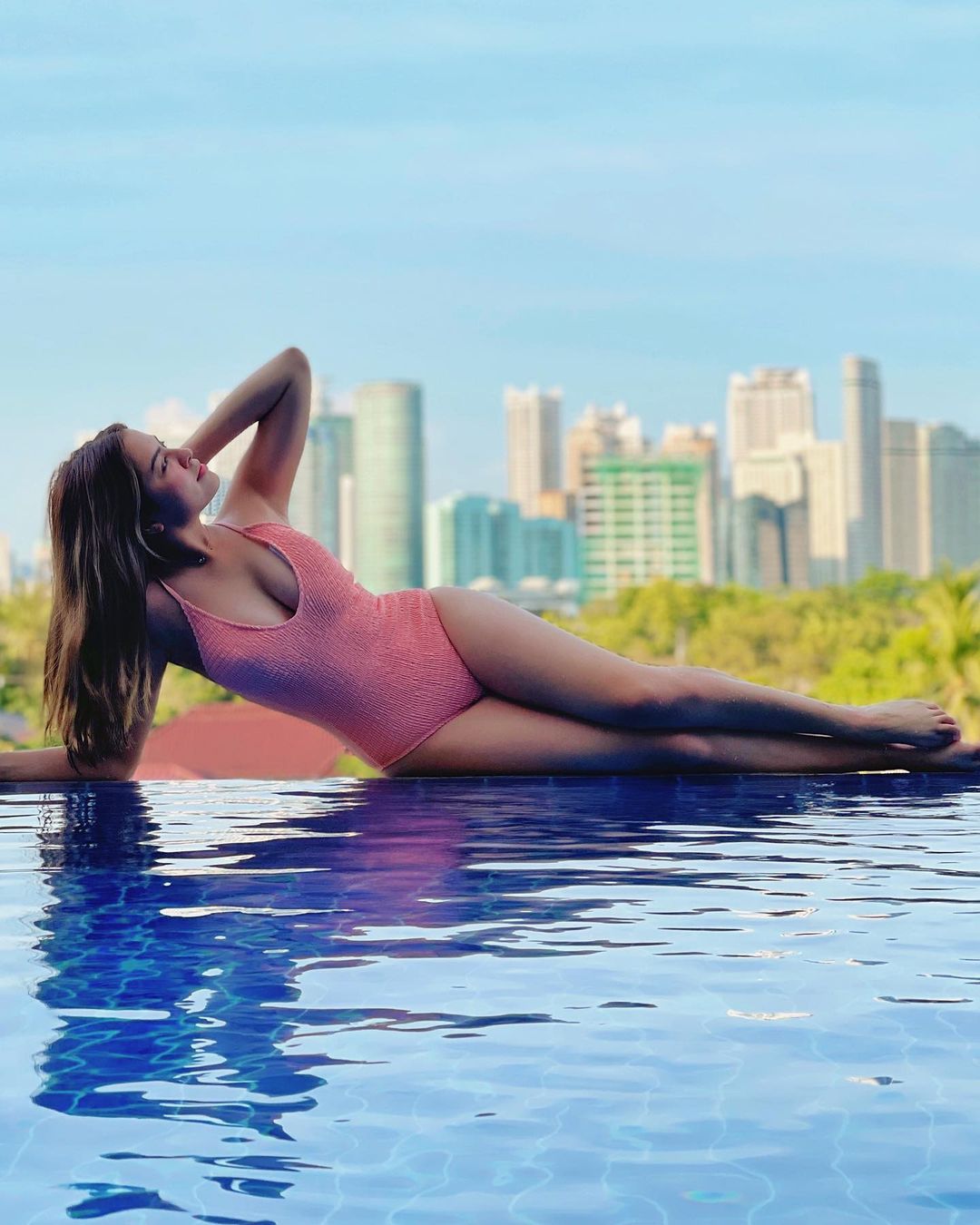 Amia Full Piece in Peach, SLIPCO, P1200, Available on instagram/slipcoph
ADVERTISEMENT - CONTINUE READING BELOW
3. Simple and timeless, a plain black swimsuit will never go out of style. To elevate the basic, Alexa opts for a cut-out design with a front-tie detail.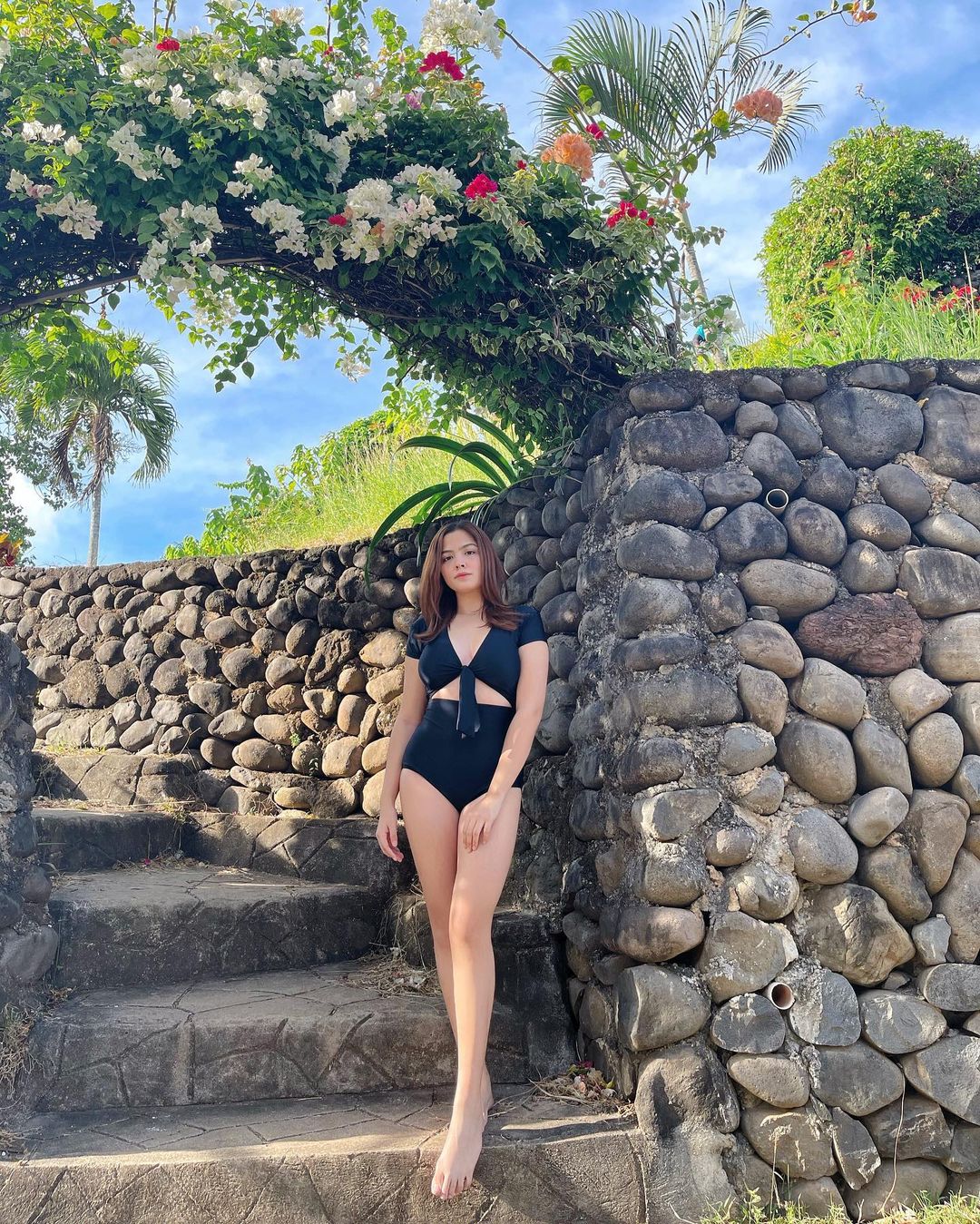 Clara in Black, P3450, FLOAT SWIMWEAR, available on floatswimwear.com
4. One more black jersey Alexa loves is Slipco.'s Zara Full Piece.
ADVERTISEMENT - CONTINUE READING BELOW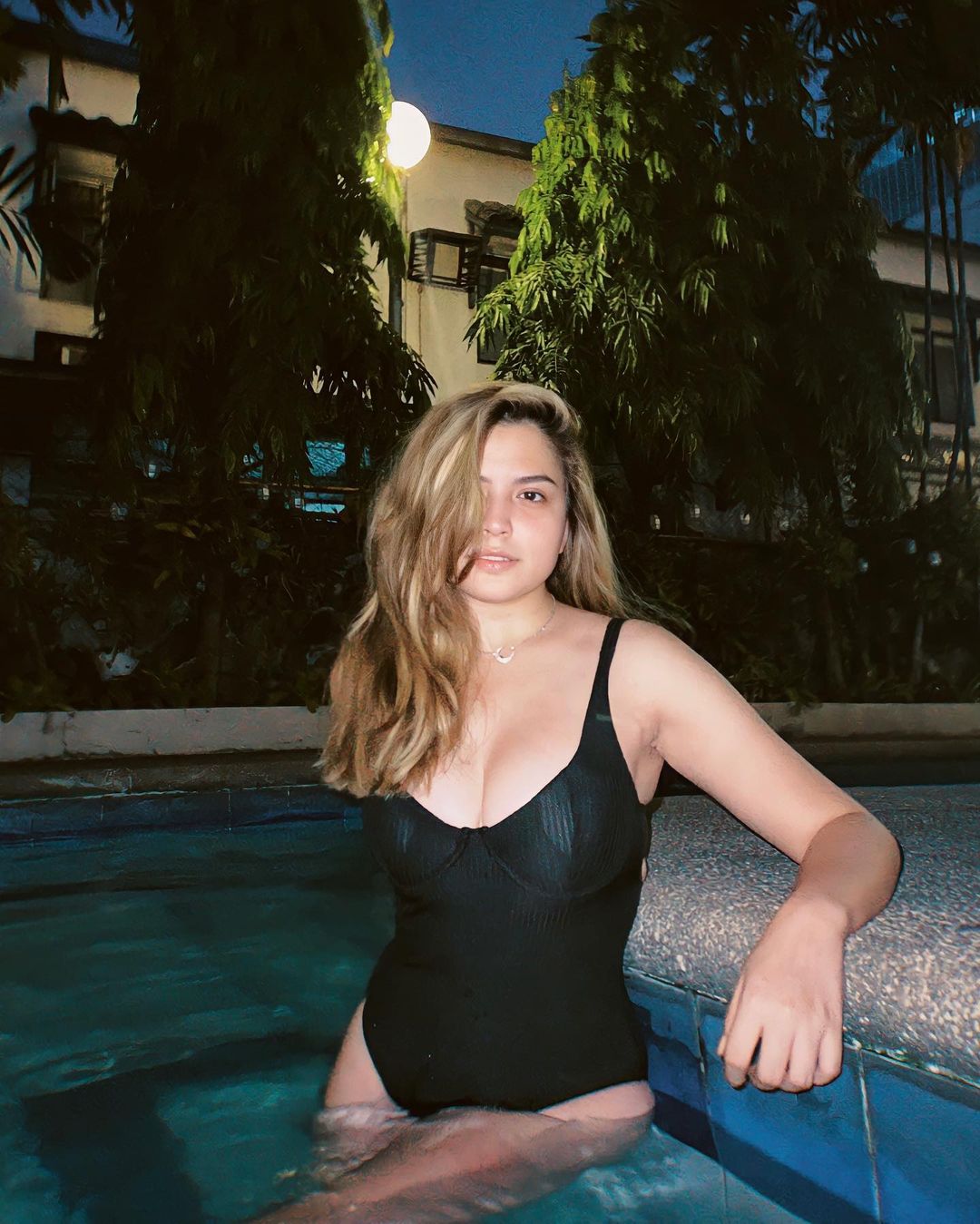 Zara Full Piece, P950, SLIPCO., Available on instagram/slipcoph
5. If wearing black isn't really your thing, a white maillot is the perfect alternative. Look for a piece that hugs you in all the right places, like this one from HELENPIECE.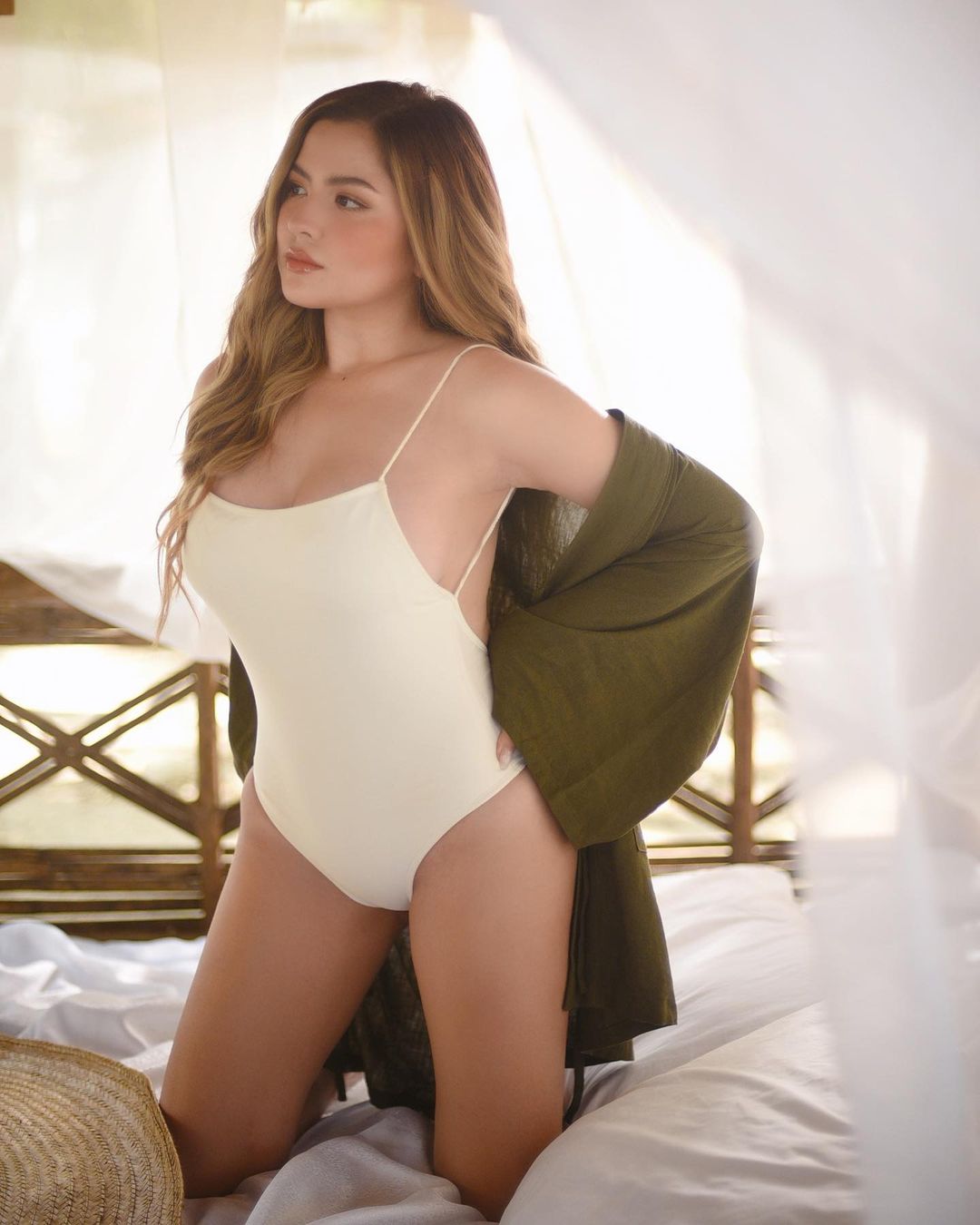 ADVERTISEMENT - CONTINUE READING BELOW
Leona One-Piece in Pearl White, P2350, HELENPIECE, Available on helenpiece.com
6. Sometimes, the most affordable products are the best in the market. For instance, Alexa's asymmetrical swimsuit costs less than a thousand!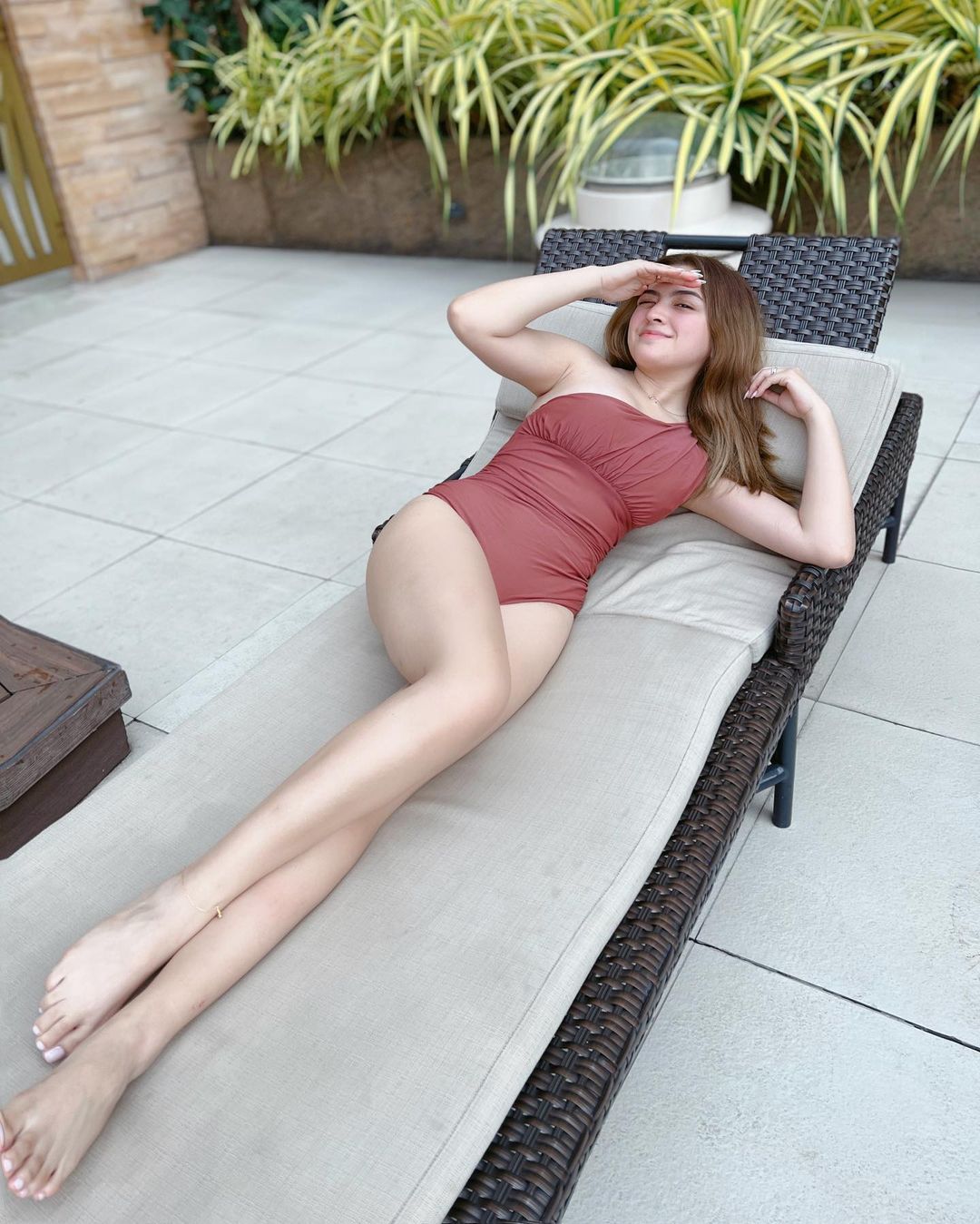 One Side Swimsuit, P550, POLLYANNA, Available on instagram/polyanna.mnl
7.Apart from being stylish, a halter neckline also provides additional support and structure. Case in point: Alexa's peach maillot is pretty *and* comfy!
ADVERTISEMENT - CONTINUE READING BELOW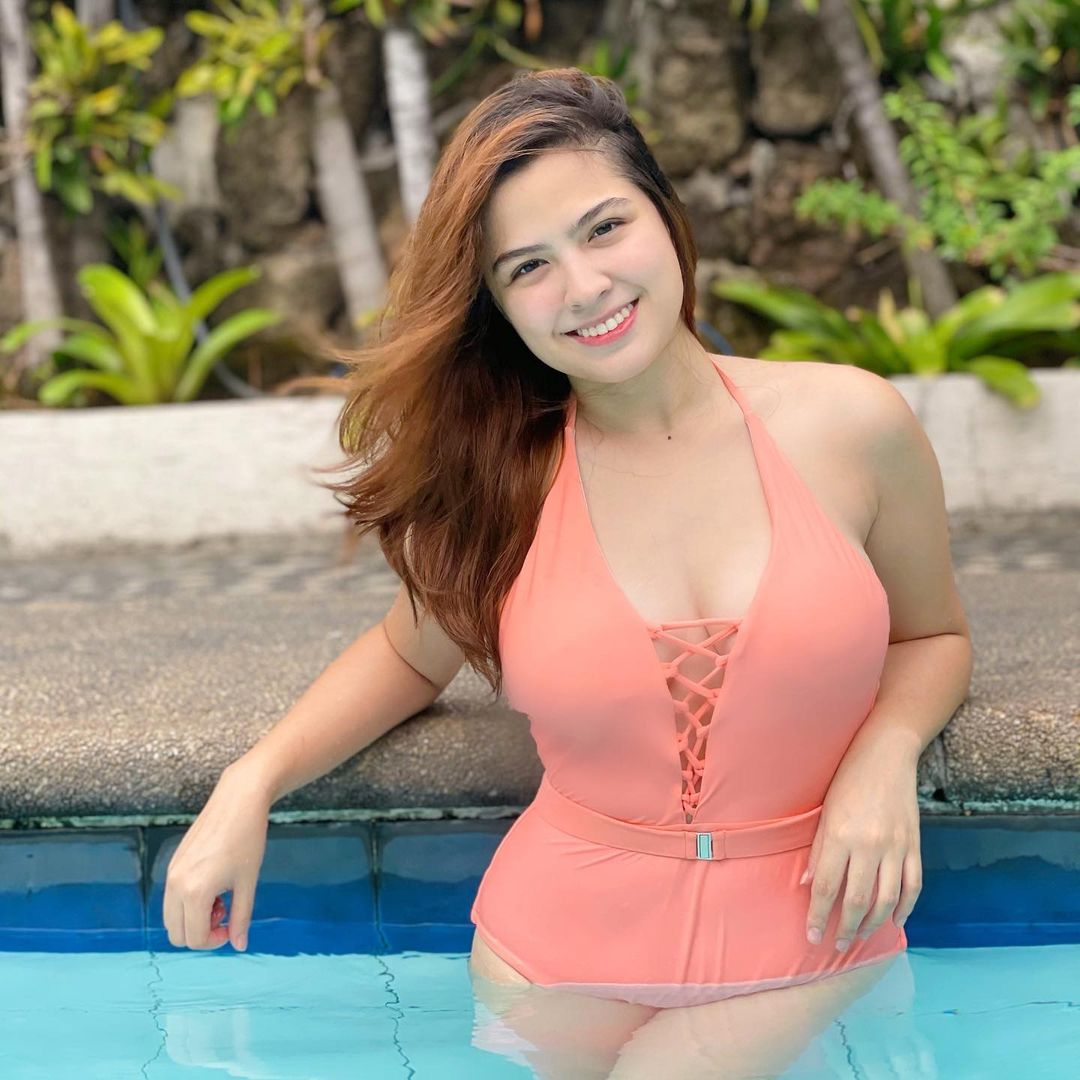 Allure Swimsuit Elle, Price available upon request, ALLURE CLOTHING CO., Available on instagram/allure_clothingph
READ MORE: 
8 Basic Wardrobe Staples Every Girl Needs, as Seen on Alexa Ilacad
7 Fresh & Easy Ways to Wear Florals, as Seen on Alexa Ilacad
We're All For Alexa Ilacad's Obsession With Pretty, Dainty Dresses
ADVERTISEMENT - CONTINUE READING BELOW
7 Easy IG-Worthy Swimsuit Poses We're Copying From Alexa Ilacad