We know you want to be comfy in school, but conventional dress codes shouldn't stop you from wearing cool accessories or accents to level up your look. If you're clueless about what to wear, however, here are some ideas:
1. Instead of a typical baseball cap, why not try a beret?
Snapbacks have become a millennial uniform, but berets are the hot new accessory of the moment. Make sure you have one in black, gray, and a shade of red to add an extra pop of color to any outfit. This accessory will allow you to channel your inner French girl and make T-shirt and jeans look chic.
2. Try a cool pair of jelly shoes!
We know you love your sneakers, but not only are jelly shoes comfy, they're water-resistant, too! And unlike before, jelly shoes now come in different silhouettes and a wide variety of colors. So beat the rain by picking a cute pair from Melissa's range of styles.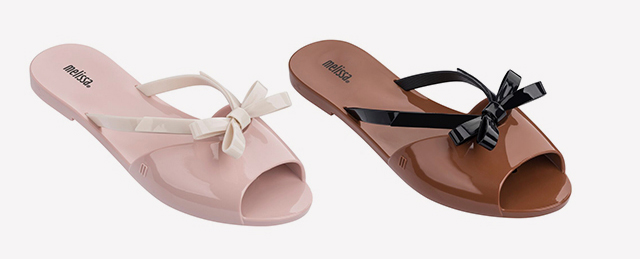 Melissa Ela, P1,999
Flats, like the Melissa Ela, are a practical choice when wanting to combat the unpredictable weather. It's designed to let your feet breathe. So whether it rains or shines, your feet are kept protected and remain comfortable.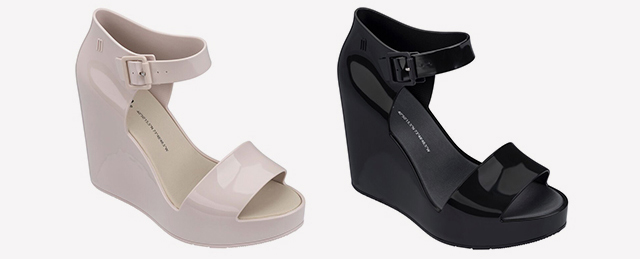 Melissa Mar Wedge, P3,895
If sporting something more stylish is a concern, then check out the Melissa Mar Wedge—it offers a sleek, contemporary design that also serves its function in the rain. Its heels add to your height, which elongates your outfit for eye-catching OOTDs!
3. Go for glittery lipgloss rather than matte lipstick.
Look extra fresh with gloss that definitely makes you feel sparkly inside and out! Since we know you can't wear too much makeup in school, a statement gloss should satisfy your lippie woes. Also, a moisturized finish always looks fresh.
4. Try statement tights for a change.
If your go-to outfit involves a shirt and a flared denim skirt or a pair of cutoffs, why not layer them over tights of cute patterns? It also looks great paired with an open-toe and block-heeled jelly sandal! You don't need to worry about your shoes getting rained on, too.
5. Don't be scared to strap on a belt bag.
The belt bag is a convenient accessory, and you can store all your valuables easier than a backpack. What's not to love?
6. Throw on a neck scarf.
Neck scarves have a head-turning power to make even the simplest outfits look cute. Choose a classic paisley pattern, plaid, or a plain one in a bold color for variety. Couple with a pair of similar-colored jellies to complement your entire look.
7. Cinch your waist with a casual corset.
Change up your band-tee-and-ripped-jeans combo with a leather or denim corset. It'll add a feminine touch to your otherwise boyish look. And why not try on a lace-up pair of jelly sandals or heels? Mimic the crisscross tied up effect on your feet for some added fun!
8. Bring a pair of tinted sunnies.
Perfect for selfies (even inside the classroom), lightly tinted sunnies are a great accent for double-tap worthy selfies of K-pop star heights. Even better if you match it with a pair of candy-colored jelly shoes!
To learn more about Melissa, click here.