The great thing about fashion aside from putting together different pieces to create one superb OOTD are the trends that pop out from left to right. While playing with the different trendy pieces like the forever fun pom-pom trend, or the comfy, but still dressy slides is essential in creating outfits that are on-trend, fun, and bold, one can't rely on these to create a versatile and timeless closet, which all fashion girls aim for. That's why basic pieces like the white button-down, t-shirt, jeans, and pumps are always on any fashion magazine's must-have list.
Just like style trends, throughout the years our favorite basics have gotten major upgrades that mixed basics and trends to create pieces that are classics with a huge dose of fun. So read on and take note of these six fresh closet staples just in time for your holiday shopping!
Pussy Bow Button-Down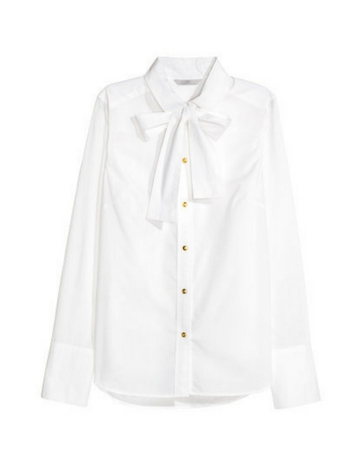 While we love a good white button-down, let your crisp top rest and opt for a festive pussy bow button-down shirt instead! They're just as crisp and dressy as your trusty dress shirt, but lighter and fresher.
ADVERTISEMENT - CONTINUE READING BELOW
Frayed Jeans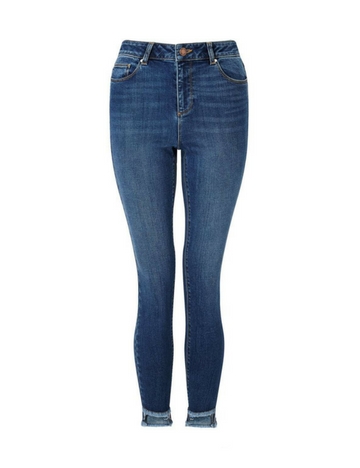 There's no doubt that skinny jeans are versatile and flattering regardless of whether you're tall, athletic, or curvy. But we think that it's time you swap your skinnies for a different pair already. So, drop the skinny jeans that you're holding and grab a pair of fun frayed jeans instead for a cooler casual OOTD.
ADVERTISEMENT - CONTINUE READING BELOW
Ankle Strap Block Heels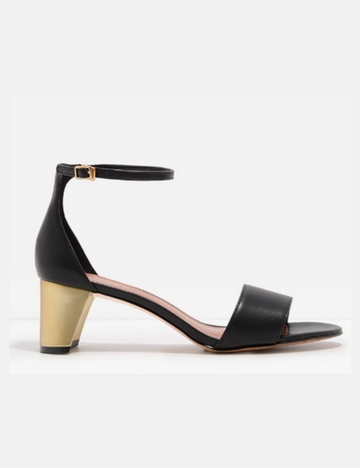 For the longest time pumps have been the go-to shoes of girl everywhere. But if you're looking for a shoe option that is just as dressy, but lighter than the heavy look of the pumps, then a pair of ankle strap heels is your best bet.
ADVERTISEMENT - CONTINUE READING BELOW
Nude Blazer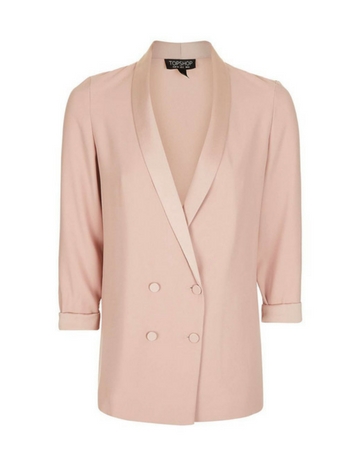 Give your black blazer a major fashion upgrade and opt for a fresh nude version instead. Just like its black counterpart, you can dress it up with a frilly dress, or dress it down with an All-American tee-and-jeans combo. The possibilities are endless!
Pleated Midi Skirt
ADVERTISEMENT - CONTINUE READING BELOW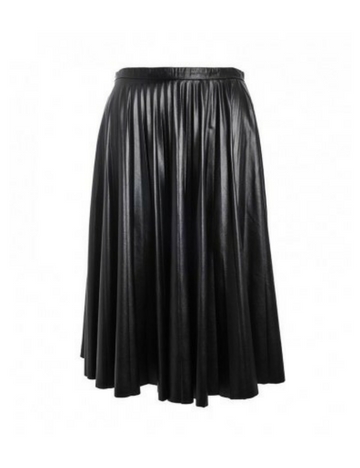 A lot of girls are iffy with the midi skirt because of its awkward cut, but we have always loved the glamorous '50s style of the midi, and the pleated version is no exception.
Slit Tee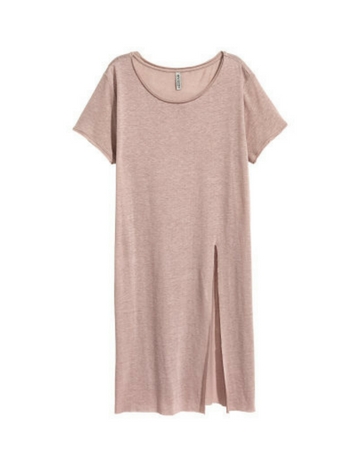 Whether your style is boho, feminine, or classic, a T-shirt is a non-negotiable in every girl's closet. For an edgier take on the T-shirt, opt for a slit tee! It may be subtle update to the classic tee, but you can be sure that it will add an instant dose of cool and edge to your OOTD.
ADVERTISEMENT - CONTINUE READING BELOW
Tweet us @candymagdotcom or leave a comment below! Let's talk fashion!