It's pretty obvious isn't it? We're all obsessed with unicorns. From our childhood obsession with Lisa Frank to our affinity for rainbow colored food, this mythical creature has captured more than just our hearts and imaginations and now, it's captured our closet space as well! Scroll down for the best unicorn trends we love RN and we're sure you will, too.
Nail Art
ADVERTISEMENT - CONTINUE READING BELOW
This dainty new trend is as magical as it is creative. Nail artists are now creating colorful, holographic masterpieces on the tips of their fingers in honor of our favorite mythical creature.
Socks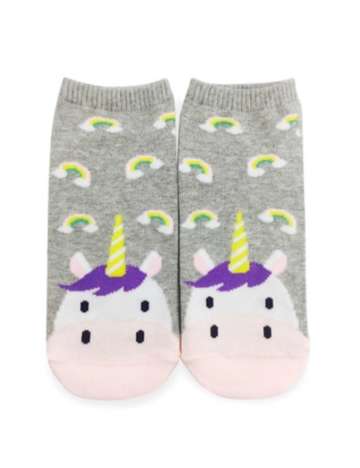 Socks are the accessories to wear lately. There are so many cute prints—from sushi socks to video game socks—and even unicorn socks. Pair these with some cute flats to create the perfect outfit.
Caps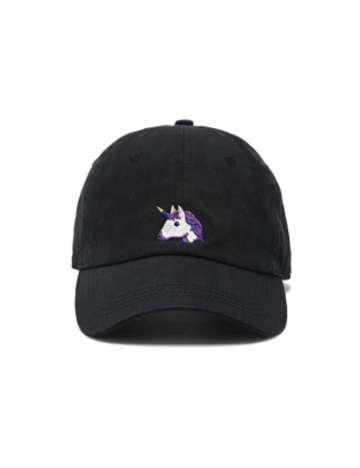 Caps are always useful—especially in the Philippines where it's always hot and or raining. So don't forget to step out of the house in this cute unicorn-embroidered hat! It's both functional and fashionable.
Cell Phone Cases
ADVERTISEMENT - CONTINUE READING BELOW
For as long as cell phones have been out, we have been using phone cases as a way to express ourselves and our style. What better way to show everyone how magical you are with these unicorn cell phone cases?
Sneakers
If you haven't seen these magical shoes in real life yet, you aren't the only one. The Nike Air Max 90 Ultra Moir Holographic is just as rare and pretty as the animal that inspired it. These gorgeous sneakers went on sale back in 2015 and is still fetching a pretty penny for whoever sells it. Some are on sale for up to $225 on Ebay (that's about P11,000!). These shoes come in black and white and are incredibly tempting.
ADVERTISEMENT - CONTINUE READING BELOW
Louboutin "Unicorn Skin" Boots
People are freaking out over stylist Samantha McMillen's Instagram video of the newest Louboutin heel. It shows a sparkly silver boot that, when touched, turns into something more magical. The silver sequins turn red, green, yellow, and pink—a gorgeous rainbow, all on your shoe!
Which of these cool unicorn trends do you wanna try first?
ADVERTISEMENT - CONTINUE READING BELOW