When you're not quite sure of what to wear, you know that a pair of jeans will always always save the day. While skinny jeans have been around for the longest time, it wasn't until the early 2010s when the skinnies became the most popular denim cut in the fashion scene. Even Lauren Conrad was quoted saying:
"I almost exclusively wear skinny jeans. I'm terrified of any other cut of denim."
While we totally agree that a pair of skinnies is sexy, flattering, and easy to pair with the different pieces in the closet—from basic tees, dressy tops, and even dresses! There is a whole other world of jeans aside from the skinny jeans that we think every girl should definitely explore and try out! So, don't get stuck in a skinnies rut, Candy Girls! Read on as we list down five jeans alternative to your favorite skinnies that are just as fun, fashionable, and flattering!
ADVERTISEMENT - CONTINUE READING BELOW
Flared Jeans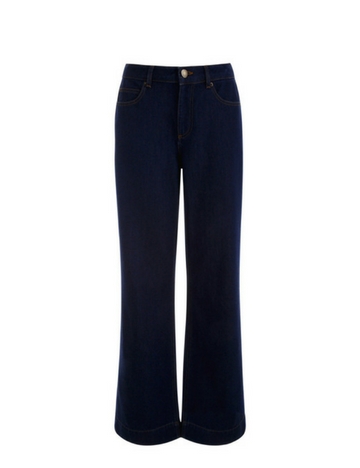 While flared jeans can be intimidating for some girls, this seventies cut can be just as chic as your favorite skinny jeans. Wear flared jeans with a turtleneck for a hip, but chic OOTD, or you can wear it with a cute cropped tee for a quick take on a boho-inspired look for the day.
ADVERTISEMENT - CONTINUE READING BELOW
Culottes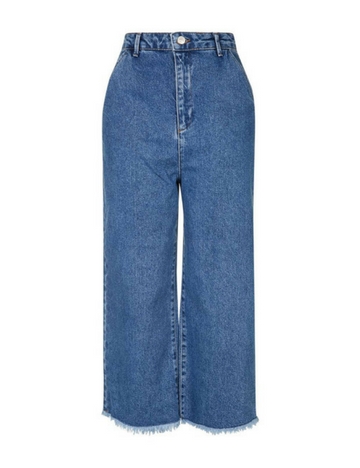 Culottes are simply amazing. They're comfortable like a skirt, and trusty like a pair of pants. Plus, they're fashionably on-point, too! For an edgier take on this feminine fashion trend, opt for a pair in denim! Whether you wear it with a fitted white tee, or a dressy top, you can be sure that you will slay the fashion game without breaking a single sweat.
ADVERTISEMENT - CONTINUE READING BELOW
Cigarette Pants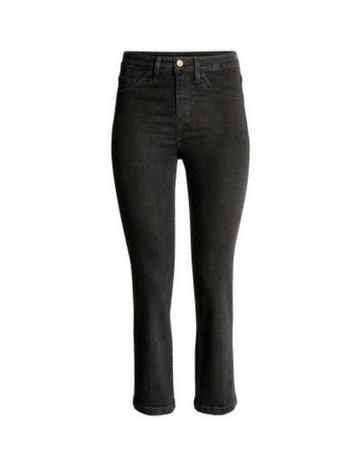 Thanks to Audrey Hepburn, cigarette pants now have a classic and ultra-chic look. Wear it with a collared shirt for an easy take on Audrey's classic '50s style in the 2010s.
Boyfriend Jeans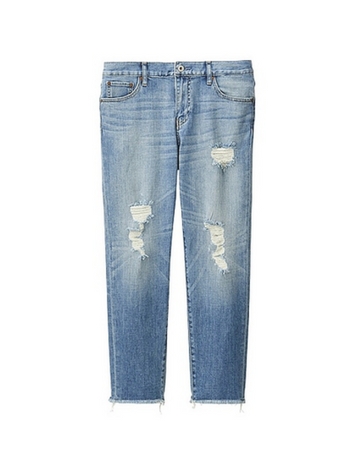 Boyfriend jeans are comfy and effortlessly fashionable, too. What's not to love? While these jeans are loose and baggy, it doesn't mean it's sloppy already. You can dress it up with a classic white button-down and accessories, or wear it with a casual tee for a more laid-back look. Plus points if you can bag your boyfriend's, brother's, or dad's jeans!
ADVERTISEMENT - CONTINUE READING BELOW
Mom Jeans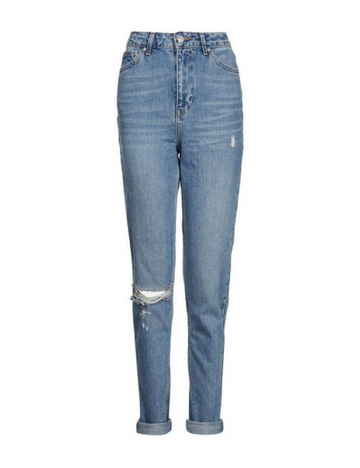 Mom jeans is not exactly the first thing that pops into your mind when you think sexy or fashionable, but you couldn't be more wrong because mom jeans are retro cool! Show off the amazing cut of the mom jeans by playing with proportions. Wear it with a fitted tee for an always flattering fit and flare style, or you can wear it with an oversized top for an instant cool girl outfit.
ADVERTISEMENT - CONTINUE READING BELOW
Tweet us @candymagdotcom or leave a comment below! Let's talk fashion!