Fashion
12 Stages Every Girl Goes Through While Swimsuit Shopping Online
School's out, time to hit the beach!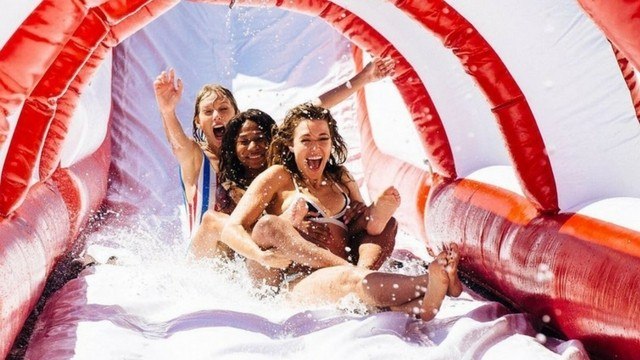 IMAGE Taylor Swift | instagram.com/taylorswift
With the weather getting warmer and summer vacation just right around the corner, it only means one thing—it's swimsuit season, Candy Girls! While the summer season is a nice break from school stress and is the best time to go on a beach barkada trip with your favorite girls, let's face it, swimsuit shopping is never fun. Because we totally understand how challenging it can be to shop for a new pair of swimsuit—especially online—we're listing down the stages every girl goes through while shopping for a new suit.
Thank God I'm finally done with my 15-page, single-spaced, Lit paper. Now, time to look up every swimsuit store I know on Instagram!
*After 1 hour and 30 mins of scrolling* This is it! This pom-pom bikini is perfect for my beach trip with my blockmates!
Ugh! But this maillot is too cute for words, too!
To get the bikini or the maillot? *checks phone* OMG! Wins is online! I should send her a screenshot.
Boo! She's not replying. Will these even fit me right?
Ack! The size chart isn't really helping me out! My bikini top should be a small, but I think my hips are too wide.
Why is it so hard to find the perfect bikini!? *buries face in the pillow*
I wonder if they accept returns…
*Phone beeps* Finally! Wins replied. So she thinks I should get the maillot, but I'm not so sure…
I think I'll just get the bikini and hope it fits.
*After three days* My new suit's finally here! Oh God, oh God I need to fit this now.
OMG! It fits perfectly. I need to take an Instagram story RN!
What's your experience like when shopping online for a new suit? Let's swap stories below!
Here's a list of amazing, albeit fictional, personalities from another world that inspire us to be our authentic selves.
I will have to say that it is by far one the best decisions I have made in my whole life.
Isa is part of Candy Rookies 2020, a group of influential and aspirational college students handpicked to represent #GenerationCandy in the year to come.
It's the best time to pick up a new hobby and put those notebooks to use.
We can't handle this breakup!
For days when you need an instant outfit inspo that's still campus-appropriate.
It could very well be one of the world's largest volcanoes.
From consistently badmouthing another friend behind their backs to making snide comments sneakily disguised as compliments, here's how to deal with a tricky friendship.
From sisig to bulalo, the North has a lot to offer.
Even college students like us can apply for freelance creative jobs while we're still going for that diploma!
These simple practices, when done consistently, end up being worth a lot.
It can actually *shatter* your cartilage.