School bells are ringing once again! After nearly two years of classes held on Zoom, universities are finally dusting off their arm-chairs and welcoming students back to campus.
Along with your I.D. and face mask, one thing you can't possibly forget to bring to your classroom is the right OOTD. Now, we know that dressing up may not have been the main concern for the past few years, but that actually makes going to school an opportune time to wear the best 'fits you have. After taking note of your school's dress code, and scrolling through our stylish suggestions below, you'll be set to bag those straight A's in style! 
LOOK: 12 casual outfits you'd love to wear on campus
1. Graphic Tee + Straight-Leg Jeans + Chunky Sandals + Tinted Sunnies
Let's kick things off with a basic yet stylish look anyone can master. A graphic tee and a fail-safe pair of denim are best friends, and can be worn with any footwear of your liking. On days you just can't decide what to wear, we bet this is the combo you'll be reaching for.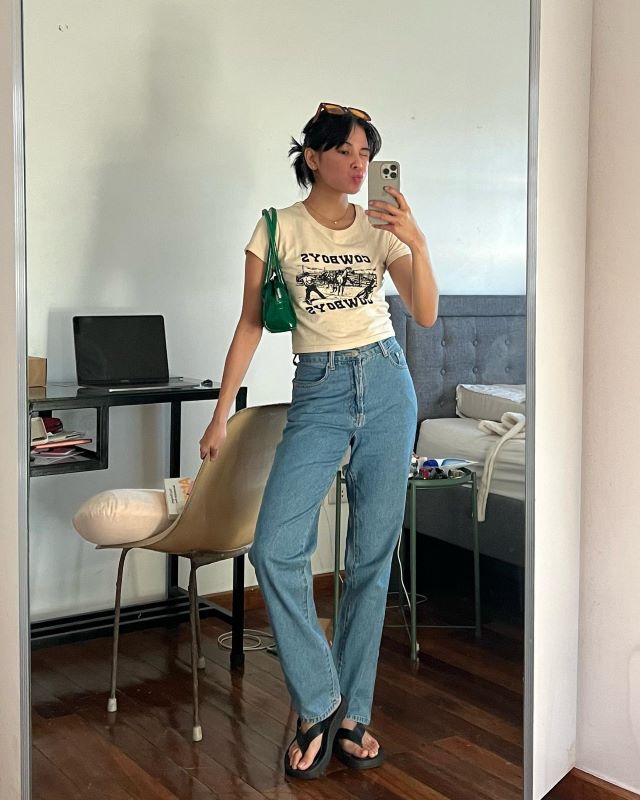 ADVERTISEMENT - CONTINUE READING BELOW
PHOTO BY INSTAGRAM/IME.LDA
2. Cropped Tank Top + Oversized Button-Down + Baggy Trousers + Sneakers
To zhush things up just a bit, grab a couple of officewear staples like a checkered polo and trousers, but in baggier fits. Wear them with a tank top and sneakers, and you've got an easy OOTD that'll help you breeze through your classes.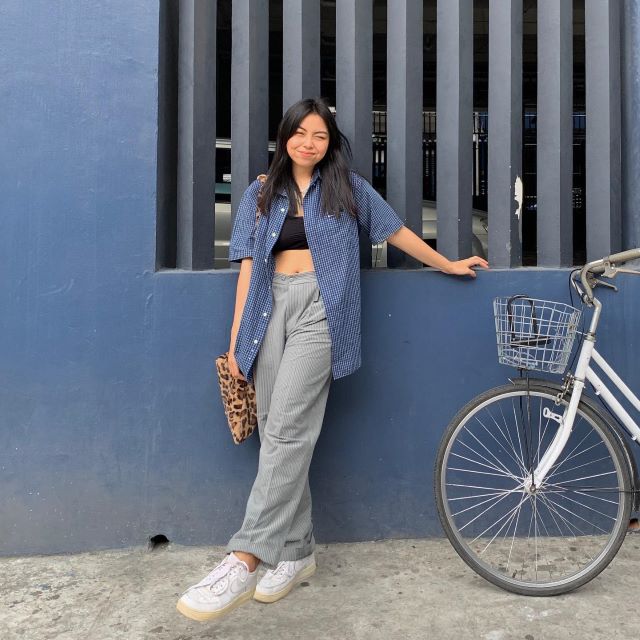 PHOTO BY INSTAGRAM/CHELSVALENCIA
3. Graphic Tee + Plaid Printed Skirt + Sneakers + Shades + Claw Clip
Dreading an exam or simply just don't feel like getting out of bed? The quick cure is a color-packed outfit that'll surely brighten up your mood. Rock your most eccentric pair of sneakers, throw on a cute tee, slip into a fun skirt, and you're set.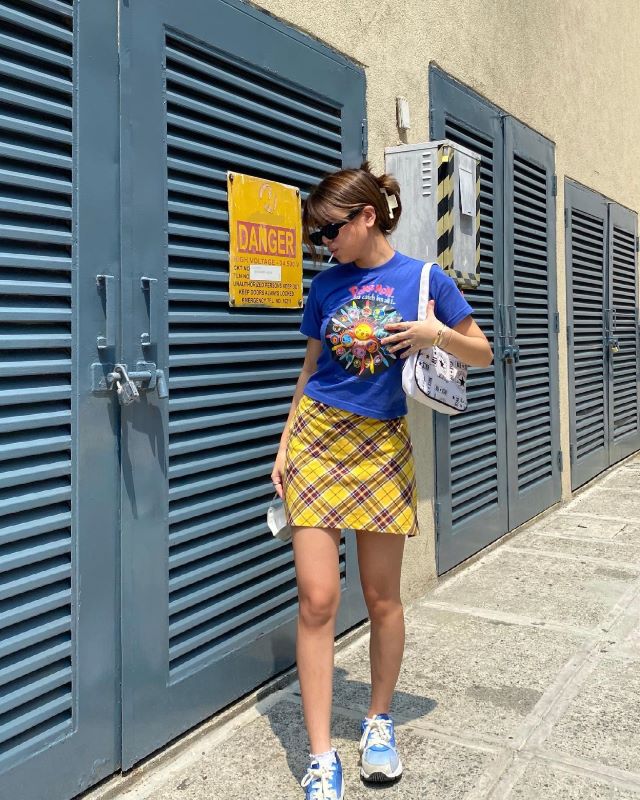 PHOTO BY INSTAGRAM/CIARAGAN
4. Sweater Vest + T-Shirt + Printed Skirt + Sneakers + Tote Bag
Sweater vests, and all the other elements under the academia aesthetic, seem to have had a resurgence during the period of lockdowns. There's literally no better time to rock them than now. Try pairing plain ones with printed bottoms to add a little bit more character to your 'fit.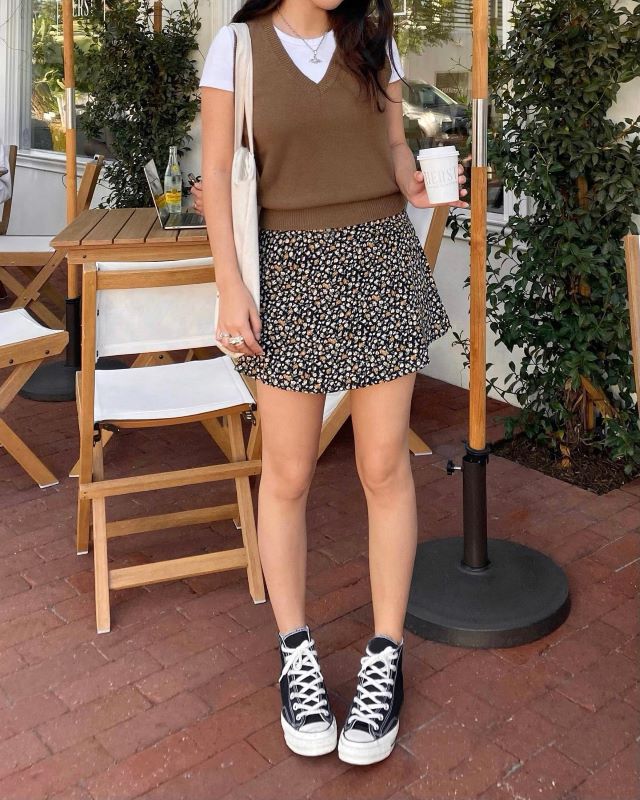 PHOTO BY INSTAGRAM/BIANCAGAN
5. Varsity Jacket + Halter Top + Wide-Legged Jeans + Sneakers + Hoop Earrings
Another piece of clothing we associate with university life is the emblematic varsity jacket. Whether you're the athletic type or not, they're a great piece to layer over any go-to ensemble; say, a halter top and jeans, for example.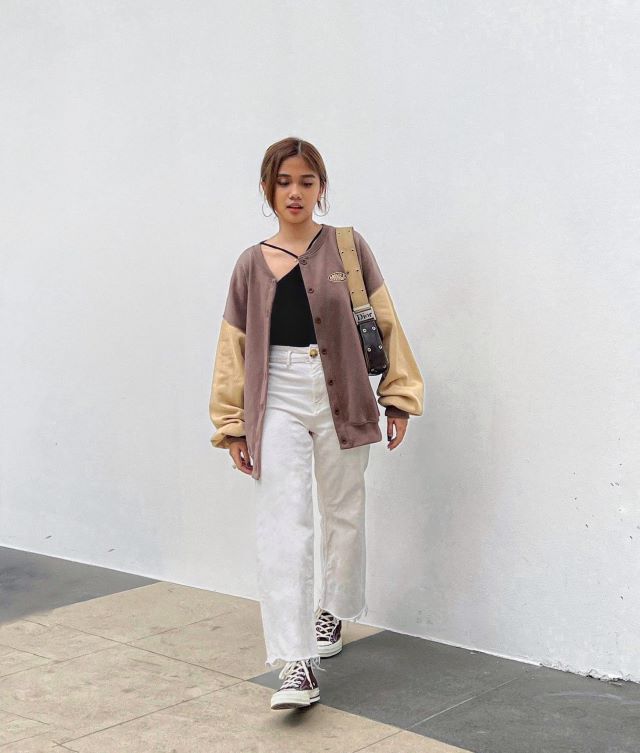 ADVERTISEMENT - CONTINUE READING BELOW
PHOTO BY INSTAGRAM/ASHLEYOGARCIA
6. Cropped Sweater + Baggy Trousers + Sneakers + Shades
If your classrooms can get a bit chilly 'cause of the AC, a cropped sweater and a roomy pair of pants would be a great outfit option. Go for a singular color palette that'll have you looking chill yet chic at the same time.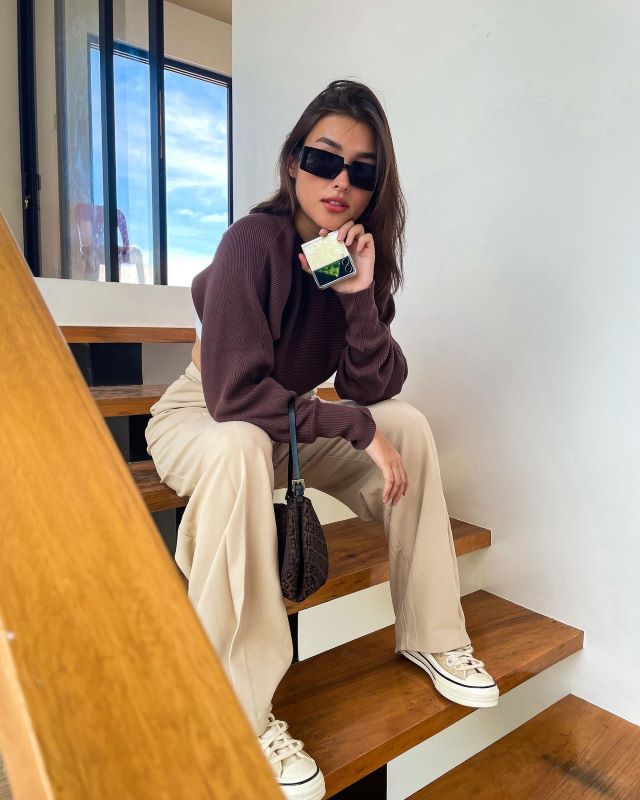 PHOTO BY INSTAGRAM/LIZASOBERANO
7. Hoodie + Baggy Joggers + Sneakers
If you're really the type to bundle up, a hoodie and a pair of joggers is the way to go. Most of these pieces already come in sets, so all you need to do is to pick a pair of sneakers that go right along with them.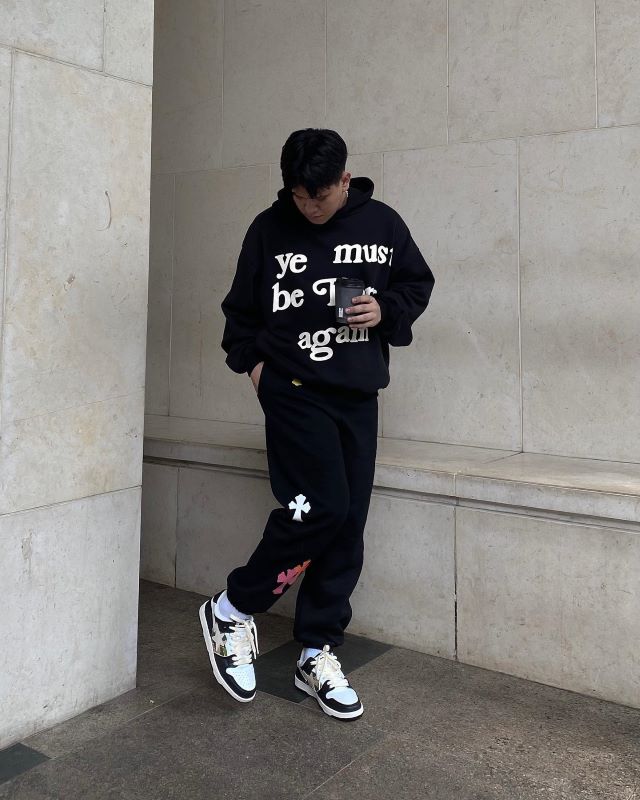 PHOTO BY INSTAGRAM/ALVINBELMONTS
8. Bodycon Dress + Pullover + Sneakers
While a dress isn't something we usually reach for on the regular, it's actually quite a genius option for those "got-nothing-to-wear" days. It's already an outfit in itself, and all you need to do is to team it with some comfy shoes, and maybe a neutral-toned pullover in case it gets chilly.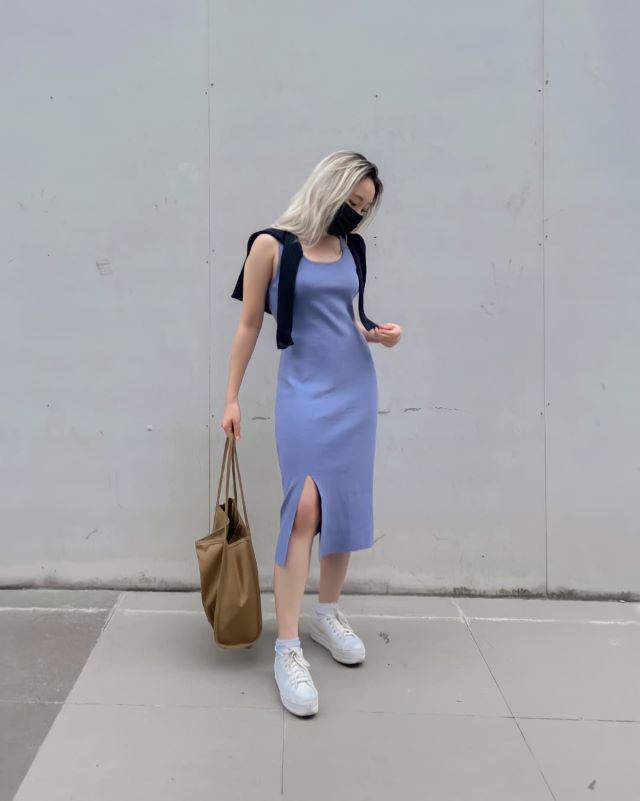 PHOTO BY INSTAGRAM/KASPERLOOOOVE
9. Cropped Tank Top + Bermuda Shorts
The searing heat of the sun can make those walks to and from buildings an absolute sweat-fest. To avoid such hassles, put on a no-frills tank top with a pair of denim shorts. Trust us, this'll be your fave 'fit for classes held during the summer months.
ADVERTISEMENT - CONTINUE READING BELOW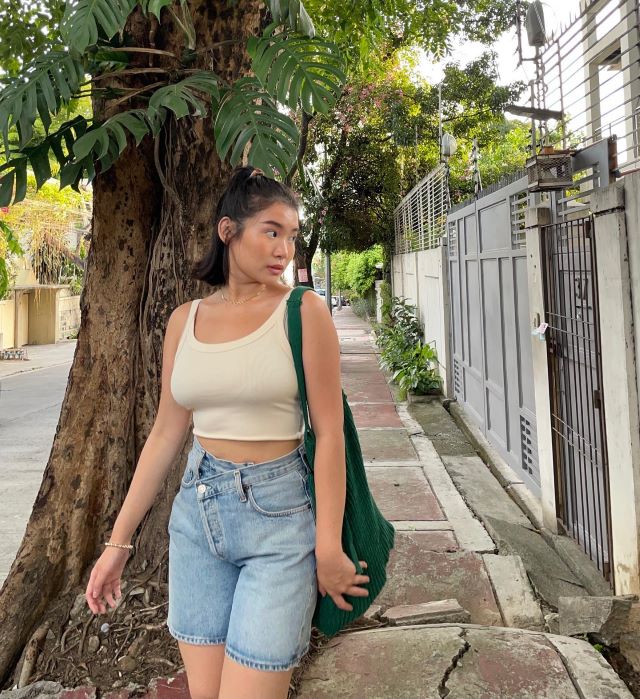 PHOTO BY INSTAGRAM/TONISIAA
10. Oversized Blazer + Bralette + Sweat Shorts + Chunky Sandals
If the last OOTD was a bit too casual for you, here's one that's comfy yet dressy at the same time. Throwing on a boxy blazer over a bralette and shorts spruces them up, but still keeps things light and airy.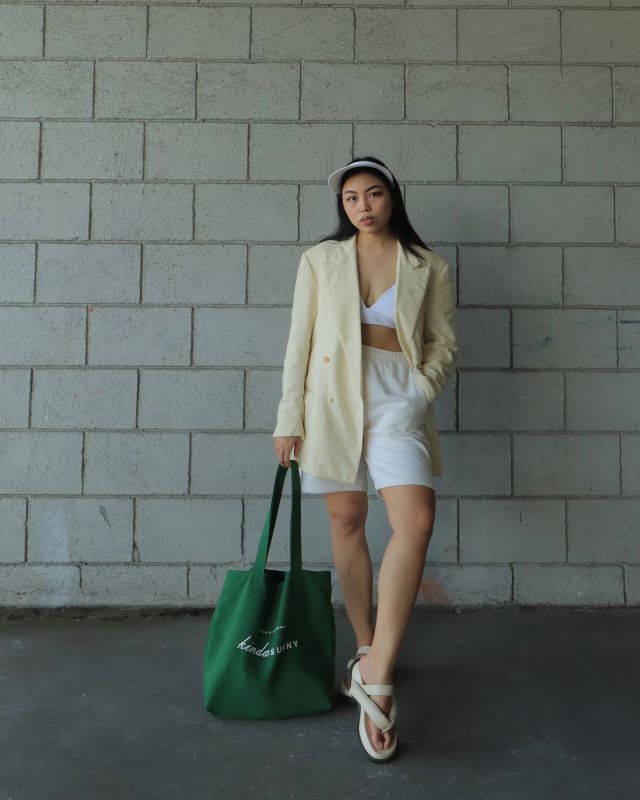 PHOTO BY INSTAGRAM/CHELSVALENCIA
11. Button-Down Shirt + Wide-Legged Trousers + Loafers
One article of clothing every stylish student must have is a short-sleeved button-down shirt. They make you look put-together with minimal effort! For a laidback look that still has a bit of polish, rock the shirt with baggy trousers and a pair of loafers.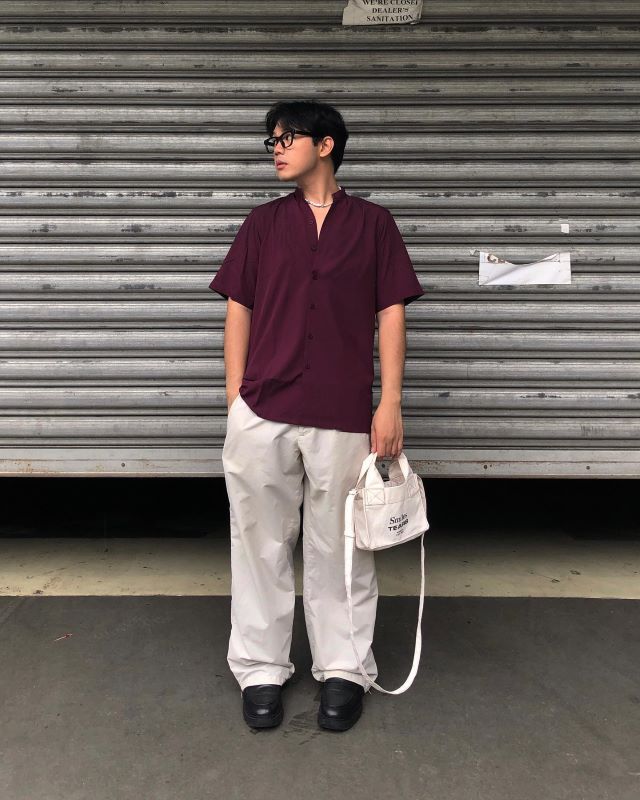 PHOTO BY INSTAGRAM/JOSEPHTABORR
12. White Long-Sleeved Polo + Mini Skirt + Sandals
The short-sleeved polo's more mature sibling is the white long-sleeved button-down. If a thesis defense or anything of the sort is in y0ur midst, tuck the wardrobe MVP into a black mini-skirt for a corporate-casual look. You can go ahead and slip into some heels or loafers, but make sure to pack a pair of sandals for after the presentation.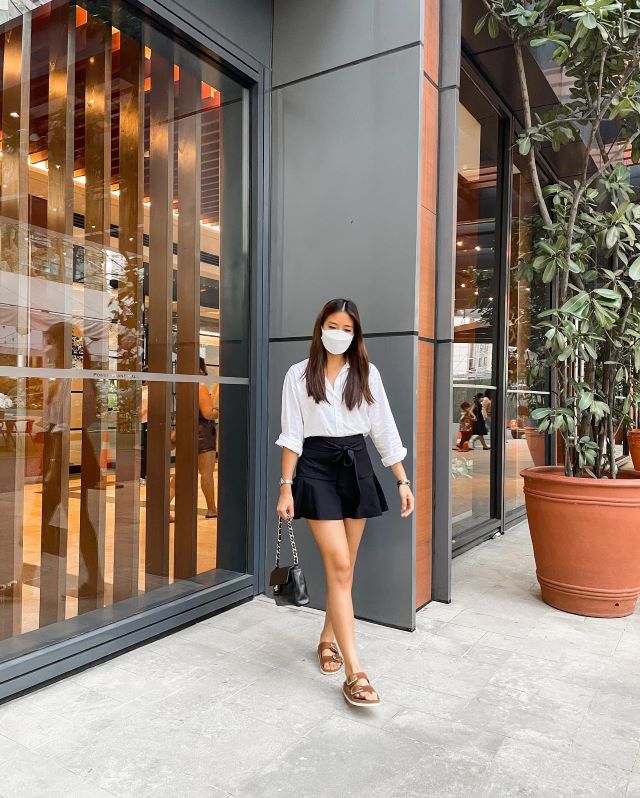 ADVERTISEMENT - CONTINUE READING BELOW
PHOTO BY INSTAGRAM/GABBI
This story originally appeared on Preview.ph.
* Minor edits have been made by the Candymag.com editors.