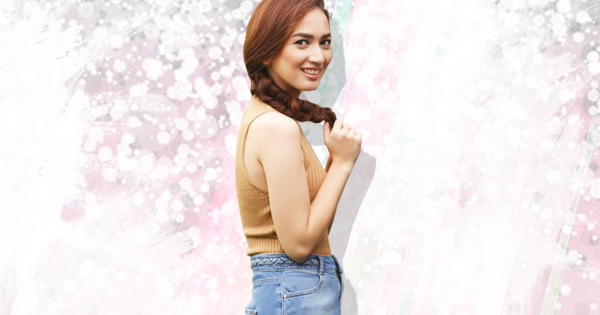 Learning how to dress to flatter your specific body type is already quite challenging, let alone dressing to appear slimmer. It might seem difficult, but really there are tons of styling tips and tricks that can make you shed a few pounds without having to move a muscle. It all begins with knowing the right pieces and silhouettes that will give the illusion of a slimmer figure. So if you want to trim down a little bit without having to hit the gym, we suggest you scroll down and learn these styling tricks you can easily do.
1 Go monochromatic. Wearing one color or hue from top to bottom will create one fluid straight line making you look taller and thinner!
2 Vertical stripes are a must. This is a classic trick that you should definitely apply! Vertical stripes instantly creating long lines that will make you appear leaner.
3 High-waist bottoms. Choosing bottoms that hit directly above your belly button will cinch your waist and elongate your torso and lower body best, which then gives you a slimmer figure.
4 Go with v-necks. This piece will give you a smaller-looking upper body because of how it draws attention away from your midsection and towards your face.
5 Own a pair of nude, pointed heels. This classic, closet staple will make your legs look longer and leaner and they go with anything in your closet.
6 Fit is key. Wearing pieces that are either too big or too tight will instantly make you appear bigger than you are. Choose items that graze your body without clinging too closely to your skin.
ADVERTISEMENT - CONTINUE READING BELOW
7 Fit and flare. This dress silhouette is the most flattering for all body types as it instantly creates a slimmer silhouette while highlighting your best assets.
8 Underwear that fits. Wearing undergarmets that are too snug will only create bulges. Always make sure your underwear is the perfect fit for your body.
9 Avoid bulky fabric. Wearing fabrics such as suede, velvet, corduroy, fringe, and more will only add unwanted pounds to your silhoutte. Stick to fabrics like jersey, fine cotton, and anything with a touch of spandex.
10 Cinch with skinny belts. Especially when layering with a blazer or jacket. This trick will define your waist in a really flattering way.