When you talk about things that come naturally to most girls, shopping is definitely on top of the list. It's something that brings joy and delight to pretty much everyone, even if it is just window shopping. There's nothing wrong with purchasing things you both need and want but sometimes, there might be instances or opportunities that we take advantage of the privelege to go shopping. In fact the term "shopaholic" has been coined for the exact reason that a person gets quite addicted to purchasing tons of items that it no longer becomes healthy. So to help you determine if shopping has become a security blanket, your only way to feel better, and something that is causing you problems and harm, we list down the top ten signs to know if you should stop shopping.
1. You #treatyoself to a shopping spree to help deal with stress or reward yourself, every single time. Now it's perfectly fine and acceptable to enjoy retail therapy whether it's your way of feeling better or coping with a problem, but only if it's once in a while. If shopping has become your only way to come down and feel good about yourself, it becomes a totally different story.
ADVERTISEMENT - CONTINUE READING BELOW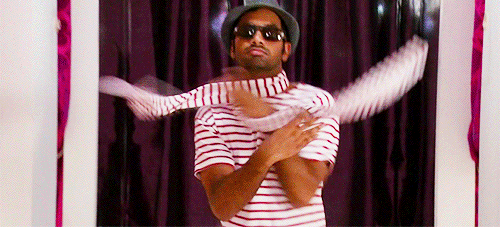 via Giphy.com
2. You know where all the bazaars and sales are at EVERY weekend. Shopping must be your number one priority if you constantly know where all the good sales and shopping events are. This is only acceptable if shopping is a part of your job.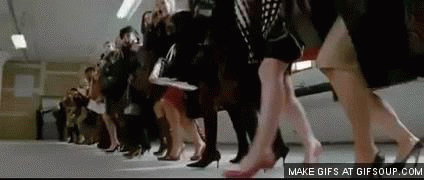 via Giphy.com
ADVERTISEMENT - CONTINUE READING BELOW
3. You can never leave a store with just one item. So you were only supposed to buy a pair of socks but then you end up buying bags of stuff, and this happens all the time–definitely a sign!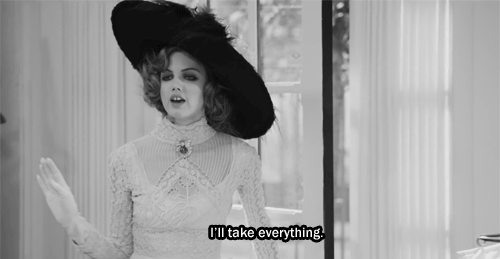 via Giphy.com
4. There are things in your closet you don't remember buying and haven't even worn. Yep, you definitely need to stop shopping. At least for a while.
ADVERTISEMENT - CONTINUE READING BELOW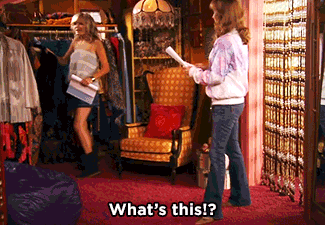 via Giphy.com
5. You're always broke or asking for advanced allowance from your parents. This is a big sign that you've let shopping take over your life! It's totes time to step away from the mall.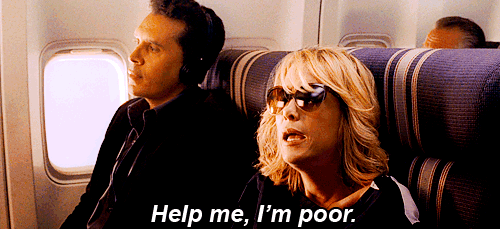 via Giphy.com
ADVERTISEMENT - CONTINUE READING BELOW
6. You have no savings and can't seem to truly know where all your money goes. Because you shop so much, you don't even think of tracking your expenses. Your brain is filled with all the new things you want to buy next.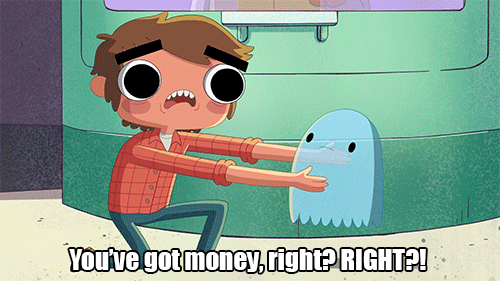 via Giphy.com
7. Can't seem to avoid impulse buys. So you've set a restriction and budget for yourself for the whole month but can never seem to stick to it, especially during mall-wide sales.
ADVERTISEMENT - CONTINUE READING BELOW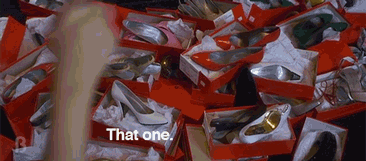 via Giphy.com
8. Your closet is bursting with clothes and you hide all your recent purchases. It's one thing to keep your latest buy from your bestie and it's totally another thing if you can no longer close the doors of your closet shut.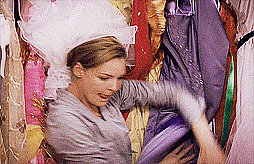 via Giphy.com
ADVERTISEMENT - CONTINUE READING BELOW
9. You will stop at nothing to get that item you've been eyeing. And trust us, it's not a pretty picture when you finally do.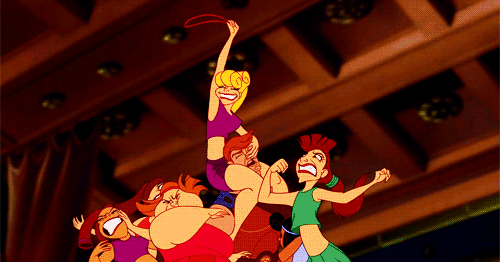 via Giphy.com
10. You will not admit that you shop way more than you should. Yep, this is the biggest of them all. Denying that you have a shopping addiction actually shows that you know there is a problem but just can't seem to face it.
ADVERTISEMENT - CONTINUE READING BELOW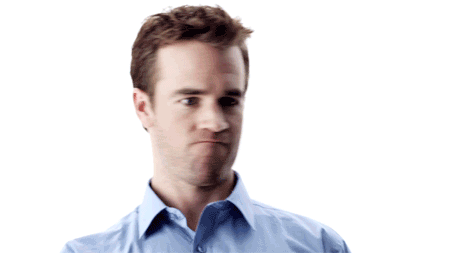 via Giphy.com
Don't get us wrong, we're not saying at all that shopping is bad. In fact, we highly encourage shopping for trends, basics, and just anything that you would love. But there is a fine line with shopping because you've become dependent or addicted to it and shopping for the joy and fun of it! Always remember that at the end of the day, you should be doing things you're proud of and can still do without. So if shopping has become something that you rely on and something you're ashamed of, it's definitely time to take a step back and examine things. And we're not saying stop forever, maybe just for a while, until you rediscover what it's like to happily shop without having to doubt yourself.
ADVERTISEMENT - CONTINUE READING BELOW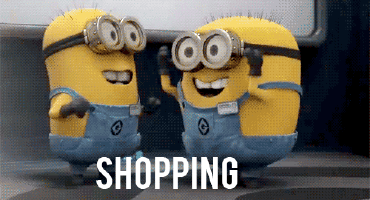 via Giphy.com